This post may contain affiliate links, meaning if you book or buy something through one of these links, I may earn an affiliate commission at no additional cost to you. Learn more
Let that Friday feeling run wild, and try these best things to do on a Friday night to see in the weekend in a creative, fun, and memorable way.
Things to Do on a Friday Night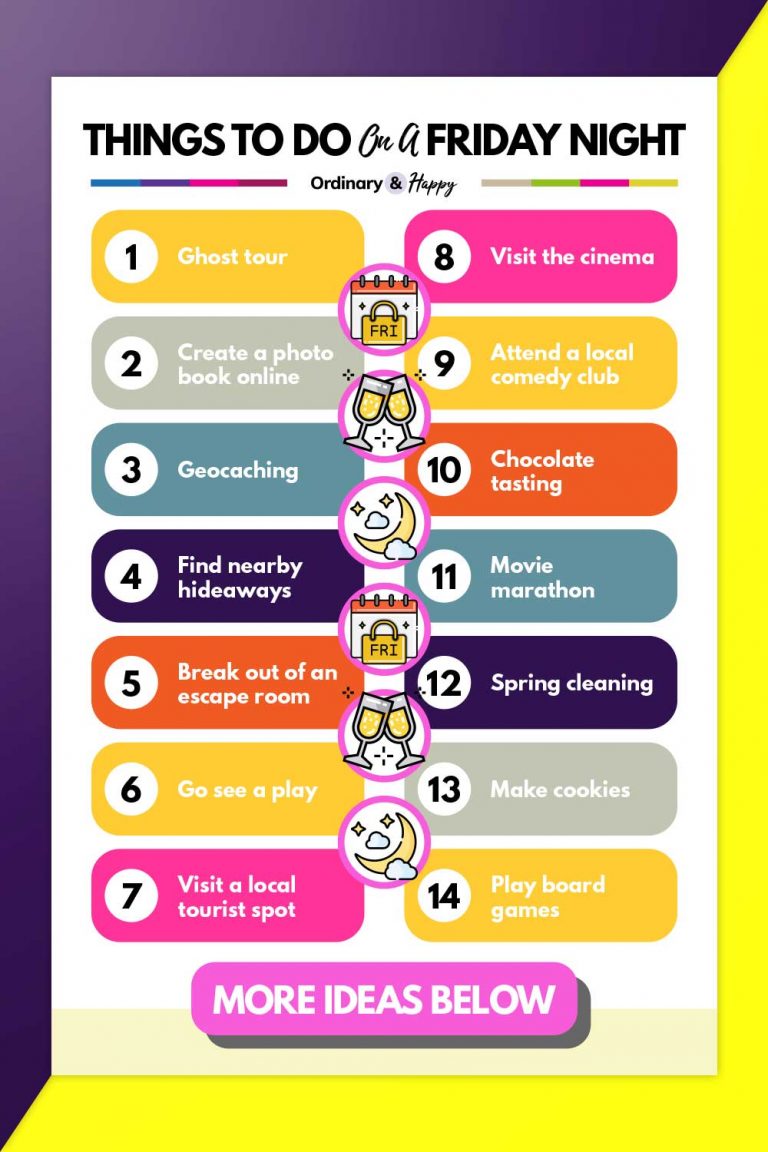 ---
Unique and Cool Things to Do on a Friday Night
1. Ghost Tour
Many cities offer official ghost tours of local "haunted" spots. Grab some of your friends and head out for a mysterious Friday night spookfest!
2. Create a Photo Book Online
Want to create a time capsule of a certain holiday, a certain year, or just design a creative and unique gift for a friend or family member?
Upload photos online and let your creative streak shine, creating the perfect, personalized present for a loved one (or for yourself!)
3. Geocaching
If you're unfamiliar with the concept of geocaching, it's basically as if a scavenger hunt met Pokémon Go.
Random strangers leave random items all over the place, and you can log into the app on your phone to go find them.
Grab some friends and head out for a fun-filled night hunting for 'treasure!'
4. Find Nearby Hideaways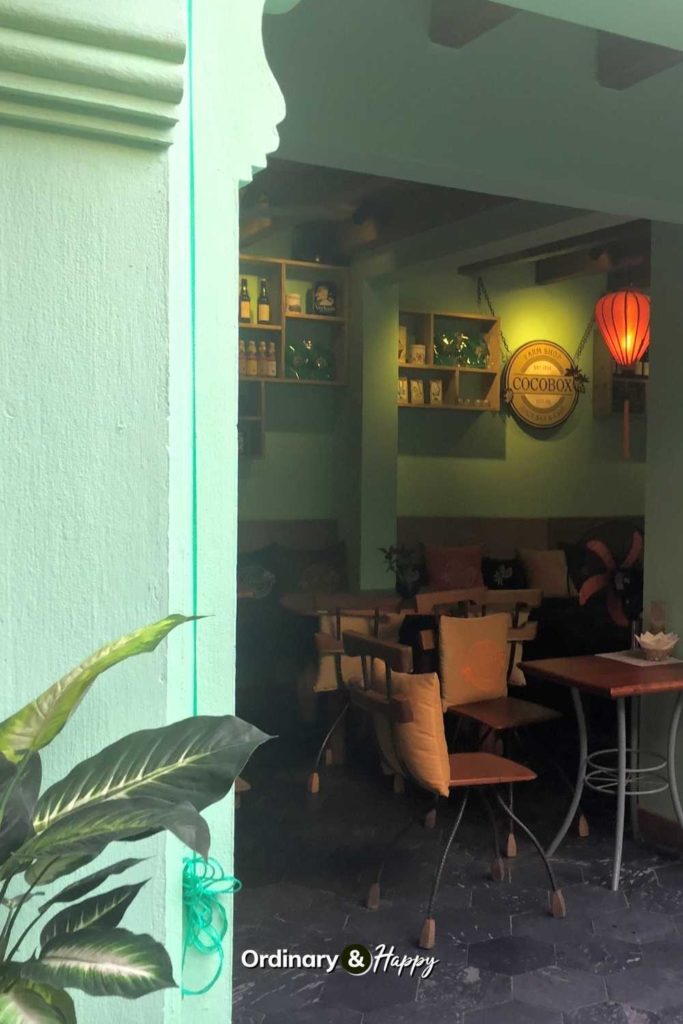 Some of the best restaurants and bars are those known only to the locals: use Google to find small, family-run bars and restaurants a little further out than your usual hot spots.
You'll be supporting small businesses and maybe finding a new favorite restaurant at the same time!
5. Break Out of an Escape Room
If you love playing video games on your computer or your phone, why not try putting yourself into a real-life video game?
Escape rooms offer the perfect mix of being fun whilst challenging your logic and coordination: with one hour on the clock, you and your team must find your way out of an enclosed space by deciphering a puzzle.
Grab a couple of your friends and head over to your nearest escape room venue for an unpredictable Friday night experience.
---
Things to Do on a Friday Night Out
6. Go See a Play
Head to your local theatre to catch a play or a musical, and feel the excitement of a live performance again.
With a tub of mint-chocolate-chip at halftime, you have mastered the perfect Friday evening!
7. Visit a Local Tourist Spot
Londoners don't tend to visit the London Eye, and the Empire State Building is rarely full of New Yorkers; it seems that no matter where you live, the tourist spots just don't tend to interest the natives.
Why not change this mentality, and head over to your number-one tourist attraction? Lots of Friday night fun and experiences could lay in wait.
8. Visit the Cinema
With streaming services now mainstream, going to the cinema is becoming a bit of a lost art.
Yet whether it's a viewing of an old classic or a new blockbuster, a Friday-night cinema trip will always be the most classic start to a relaxing weekend.
Grab a friend and some popcorn, and enjoy an evening at the movies. 
9. Attend a Local Comedy Club
Tickets to see well-known comedians can be costly, but most comedy clubs are free to enter.
A Friday night is a perfect excuse to relax and loosen up with some laughs after a long week – and who knows, the debutants giving shaky performances might one day be giving less shaky performances on TV!
---
Things to Do on a Friday Night in/at Home
10. Chocolate Tasting
Chocolate tasting doesn't have to cost half your paycheck and last just one hour; order a variety of chocolate online, and you can spend the whole Friday night testing new favorites.
Add a bottle of wine and some friends if you don't want to finish the whole lot by yourself!
11. Movie Marathon
Pick your favorite trilogy, get comfortable on the sofa, and watch each film from start to finish. Bonus points if you manage to get through a trilogy in one night.
Related: 100+ Movie Trivia Questions and Answers for a Hollywood-Themed Quiz Night
12. Spring Cleaning
Why not make the most of a Friday night at home and declutter your space with a bit of spring (or summer, winter, or fall) cleaning?
Clean the space around you, and feel re-energized and motivated for the weekend.
13. Make Cookies
Baking cookies is a perfect Friday night activity, but we're not talking just about any cookies!
Make perfectly Instagram-able cookies loaded with your favorite sweets and chocolate and show off your skills to your friends.
Who knows, a friend might even ask you to bake them a batch for some cash.
14. Play Board Games
Enjoying a board game tournament with friends is the perfect way to kick off the weekend.
Dust off your competitive spirit, and crack out the old classics: Monopoly, Cluedo, Scrabble, Twister, Risk, you name it. Add cocktails and pizza for a superior experience.
Read more: 20 Board Games for Adults for an Evening of Fun with Family and Friends
---
Things to do on a Friday Night Alone
15. Go Window-Shopping Online
Alone and bored on a Friday night, and it's the middle of the month? Head to all your favorite shopping sites and fill your baskets up with your dream purchases – just try not to do this again on payday!
16. Go to a Late-Night Coffee Shop or Café with a Book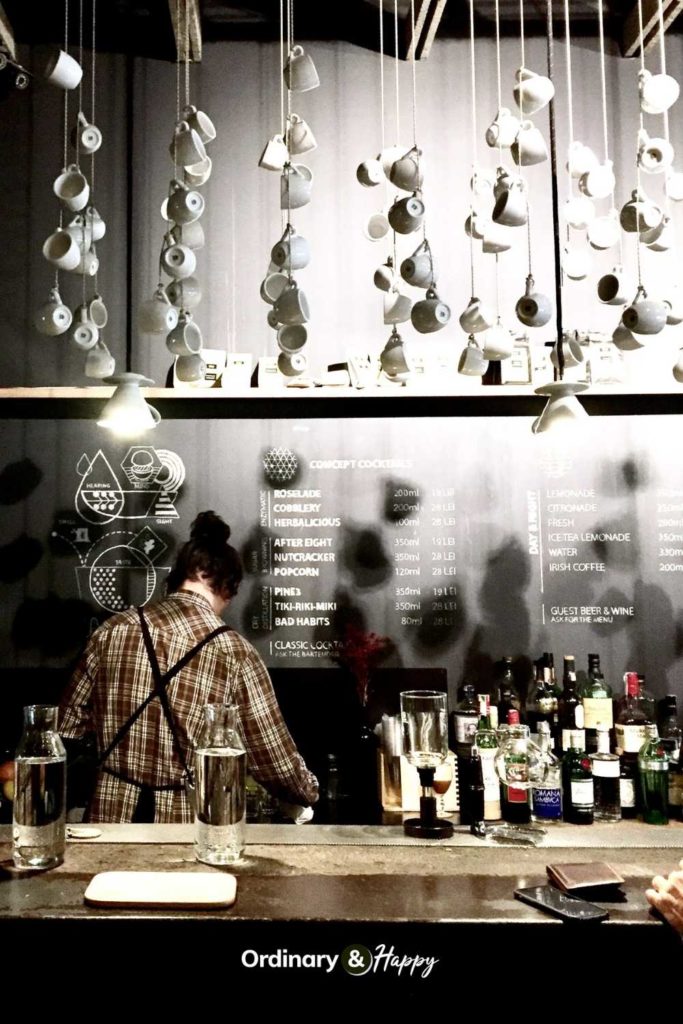 Find a cozy corner in your local café or coffee shop, bring with you a book or your laptop, and spend the evening relaxing with macchiatos or hot chocolates coming by the hour – a perfect, relaxing Friday evening.
17. Visit a Museum or an Art Gallery
Take a stroll around the local history museum or art gallery and let yourself be inspired by tales of war, revolution, and beautiful tableaus.
Take a break in the museum coffee shop, or buy yourself a small print of a painting in the art gallery gift shop – treat yourself, it's Friday night!
18. Pamper Yourself
Pampering yourself isn't limited to lathering on creams or putting on facemasks; whatever it means for you to 'pamper yourself,' spend your Friday night doing it!
Whether that means putting your phone on Do Not Disturb and playing a movie, or simply scrolling through social media until your eyes close, go for it!
19. Order Pizza and Watch Nostalgic Films from Your Childhood
What better excuse than a Friday night alone to crack out all your favorite childhood films and have a movie fest in front of the TV or laptop?
Get yourself roaring with laughter at all the old jokes, and treat yourself to a pizza whilst you're at it.
---
Things to Do on a Friday Night with Friends
20. Throw a Potluck Dinner Party
If you're bored of the same restaurant and the same meal you order every time you go out to eat with friends, try hosting a potluck dinner party.
Everybody brings a dish and a drink, and to make things even more interesting, assign everybody a country from which their dish must come. Fingers crossed for Italy!
21. Go Bowling
Entertaining a little healthy competition between friends always ends well, right? Enjoying a couple of games of bowling is a fun, nostalgic way to start the weekend.
To complete the full experience, head to a local diner afterward for a burger and some fries. It's 2003 all over again!
22. Bonfire Night
Bored of visiting the same bars and clubs on a Friday night, but don't want to deal with the mess and responsibility of hosting a party?
Equally perfect for hot summer days as it is for cold winter nights, a bonfire party is a great alternative.
Choose a party theme, bring plenty of food, chairs, and blankets, and set up camp on the beach for the evening.
23. Karaoke Party
If your neighbors don't mind and you love Dolly Parton, throwing a karaoke party is a fun way to spend a fun Friday night with friends.
Get practicing the classics and prepare for a fun-filled and hilarious evening.
24. Start a Book Club
Nobody seems to have time for reading these days – so why not make it a priority and have some fun in the process?
Start a Friday night book club with your friends, alternating each Friday night at a different friend's house.
Catch up on all the classics you pretended to read in high school and enjoy some new bestsellers.
25. Go Camping
Spending a night or two under the stars with friends is a sure way to bond and make plenty of fun memories.
Make sure you're equipped with plenty of blankets, ghost stories to share, and marshmallows for toasting. And don't forget your waterproof jacket!
---
Things to Do on a Friday Night with Your Partner
26. Romantic Picnic
Weather and season permitting, why not pack a picnic and head to a local lakeside, beach, or park for a romantic evening together?
Watching the sunset over a glass of wine and a slice of quiche – what could be better?
Read more: Best Picnic Essentials & Picnic Food Ideas List
27. Play a Couple-Themed Card Game 
No, not that kind. Why not spend Friday night playing a card game designed to get you both talking and connecting?
Games such as Connect by The School of Life – in which each partner can choose from 100 prompts such as "The best time in our relationship was?" – can foster emotional intimacy and appreciation for one another. 
Read more: 30+ Best Couple Games to Have Fun with Your Other Half
28. Go Dancing Together
Whether you want to head to a local nightclub or take a specialist tango class together, dancing is a fun way to get closer and more intimate with your partner – or an opportunity to simply laugh your head off at their bad dance moves!
29. Dress up and Have a Drink in the Fanciest Hotel in Town
Okay, so a three-course meal at the fanciest hotel in town might cost a couple of months' rent – but a glass of wine can't be that expensive, can it?*
Put on your fanciest clothes and take a taxi over to your city's version of The Ritz. (*No but really, do check the drink prices beforehand!)
30. Go to a Drive-in Movie
Drive-in movies don't just exist in films from the 1980s – enjoy a vintage, Hollywood-style date night at a local drive-in cinema.
Don't forget to pick up popcorn and some soft drinks on the way!
31. Personal Shopper Challenge
Go shopping together and each pick out an outfit for the other to wear – the only rule is that there are no rules!
You might finish the night wearing your new favorite outfit, or you might finish the night sleeping in separate bedrooms – either way, it promises a fun and unpredictable evening together.
32. Take a Creative Class Together
Why not get inspired, and take a pottery class together, a painting class, or a cocktail-making class?
Learn a new skill and bond with your significant other at the same time; you might find your new favorite weekly date night!
Read more: Date Ideas Bucket List
---
Things to Do on a Friday Night on a Budget (Cheap or Free)
33. Walk Along the Beach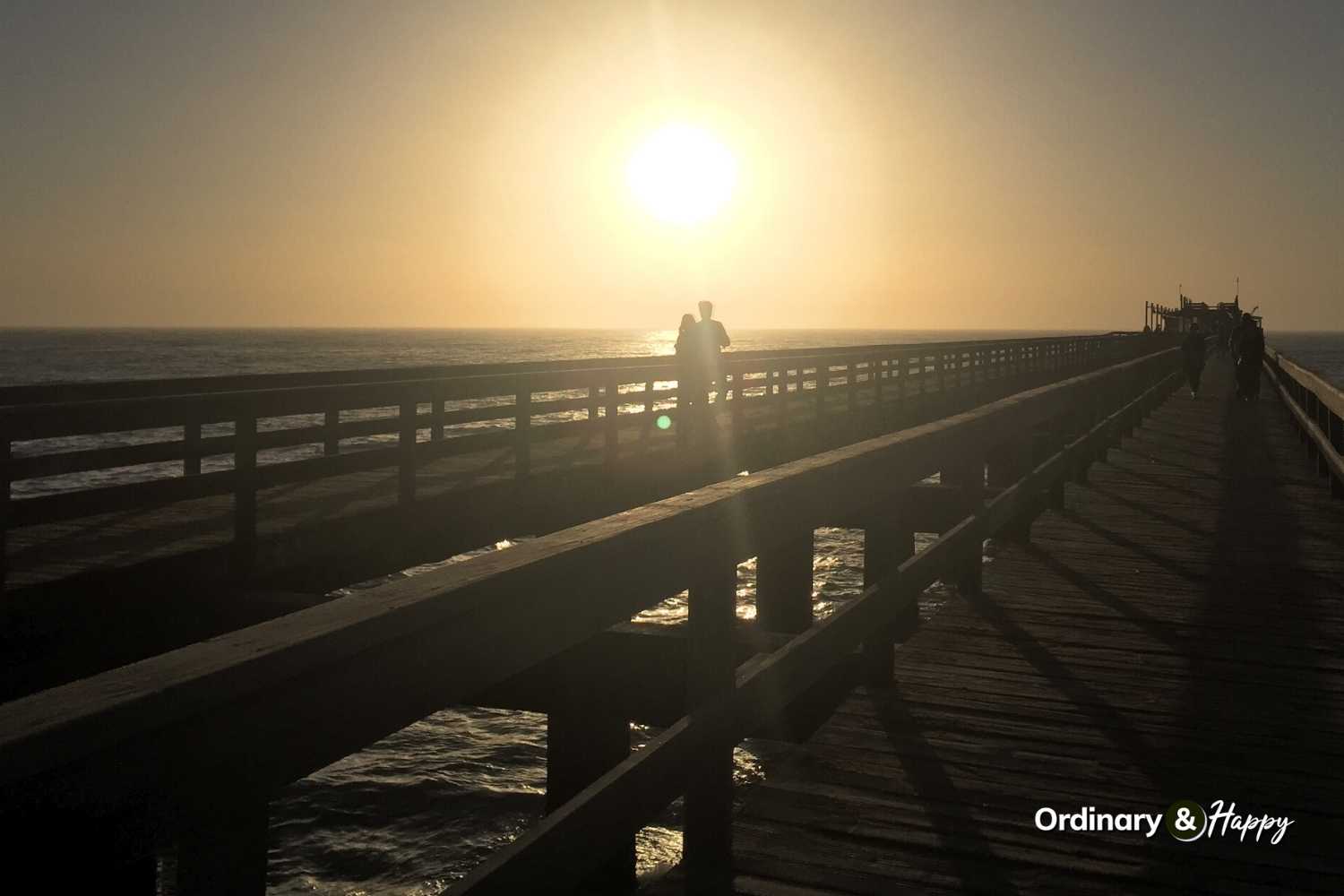 If you're lucky enough to live or work near a beach, a Friday night is a perfect excuse to head over there for a relaxing walk along the promenade.
Let the fresh air and beach waves clear your head after a long week, and enjoy your Friday night in a calm and relaxed way.
Read more: 100+ Things to Do at the Beach (Bucket List)
34. Go Stargazing
The beauty of the night stars is not just the sparkling constellations lighting up the sky every night – but the fact that it's free for everyone to look at!
Take a blanket and some friends, and go stargazing in a local beauty spot.
35. Go on a Nature Walk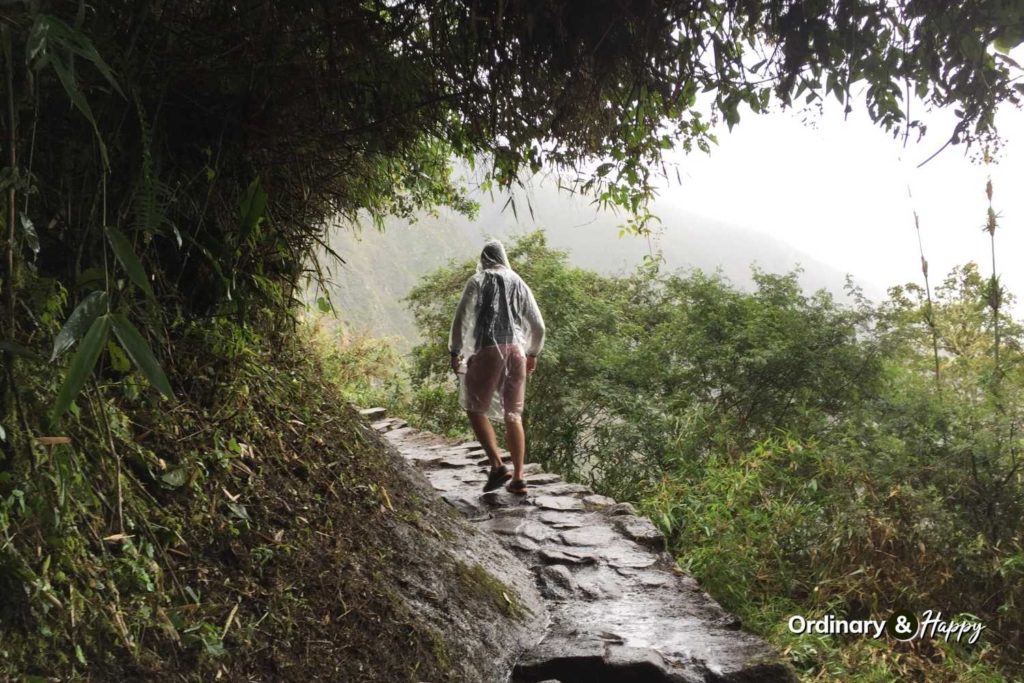 There is nothing better at the end of a long week than to find yourself amongst nature. Why not use your Friday night to immerse yourself in local nature spots?
Whether you're strolling along a lake, collecting conkers, or crunching on fresh autumn leaves in the local forest, nature offers so much to do and enjoy.
36. Visit Your Local Library
Libraries are a treasured commodity these days, and it costs nothing to support them; head over to your local community library and spend a few hours poring over the latest novels.
When one grabs your interest, take it home – for free – and spend the weekend curled up in a fictive world.
37. Have a Zoom Party
If you just simply don't have the money to go out this Friday night (who does these days?), try a Zoom party with your friends.
If you get tired too early or start to get irritated with your own reflection, you can always feign an internet malfunction!
---
It's the end of the work week, and you deserve some time to yourself! Whatever you enjoy doing, be sure to spend your Friday night doing fun things with the people closest to you.
Use these ideas to help you come up with ideas, and plan an evening full of laughs, love, and moments you'll remember for a long time.
You Might Also Like to Read
---
Is it Friday, and you don't know what to do after work? Keep this article on hand to help inspire you, by saving it to one of your Pinterest boards.