This post may contain affiliate links, meaning if you book or buy something through one of these links, I may earn an affiliate commission at no additional cost to you. Learn more
Struggling to get a good night's sleep? Use our sleep tracker printables to map your sleep cycles and help you work toward a healthier and well-rested you.
Sleep Tracker Printables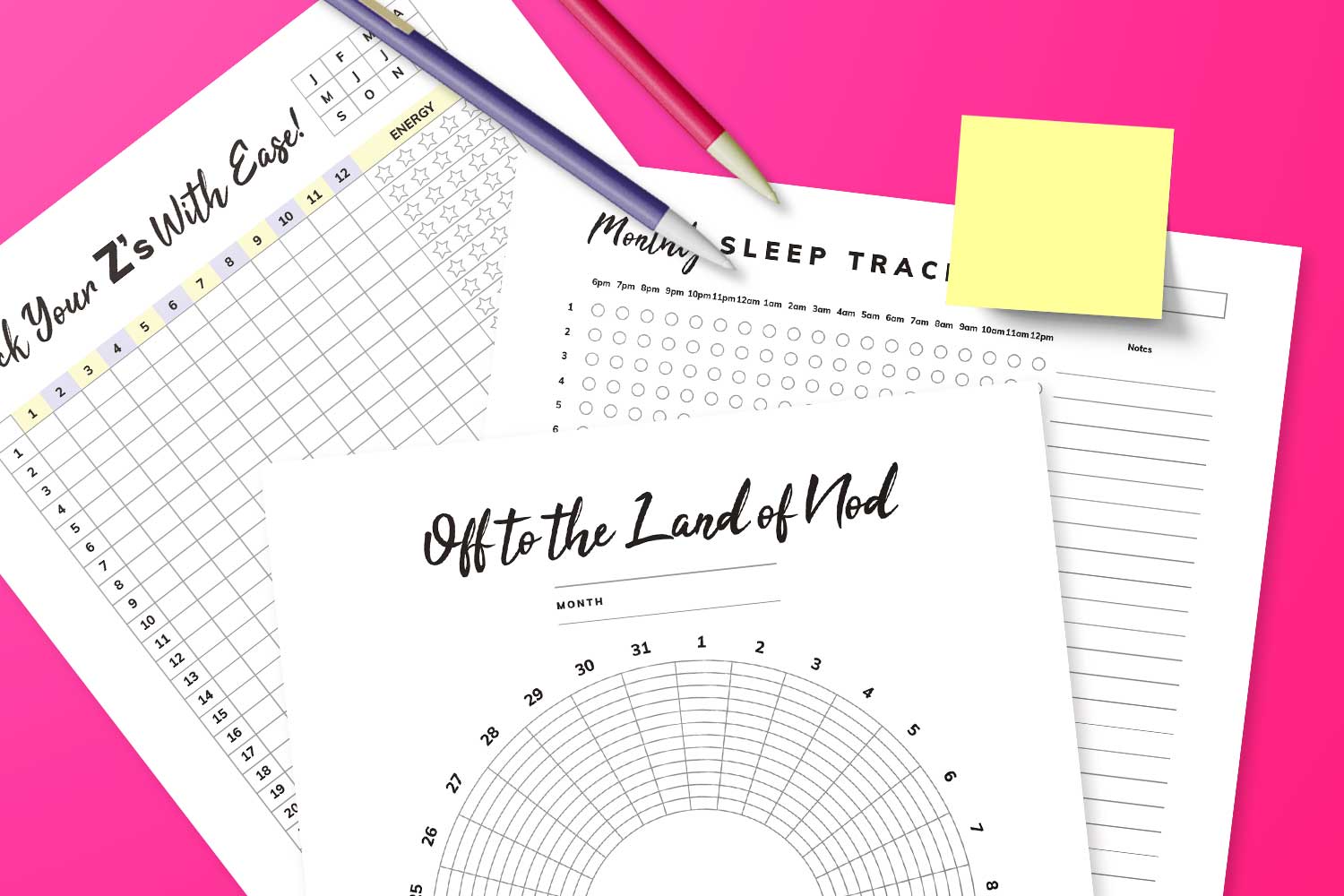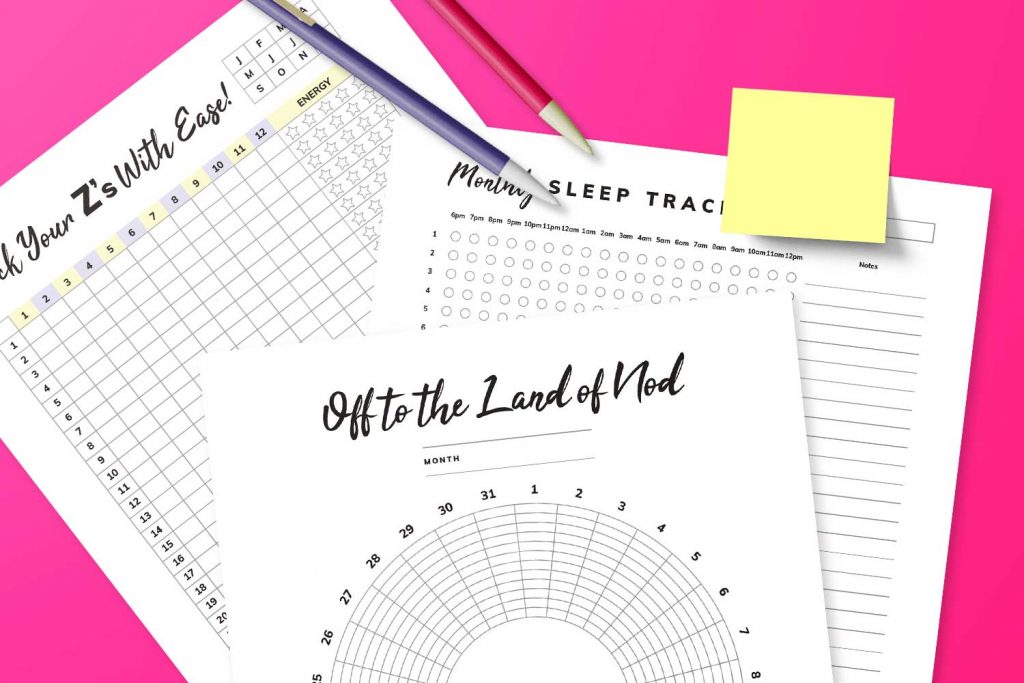 Looking to get a better night's sleep? While there are plenty of techniques you can try, you can't resolve the issue of poor sleep without first knowing what the problem is.
Sleep trackers are a great way to do this. By documenting when you sleep, the quality of your sleep, and how many hours you sleep, you can identify patterns in your sleep behavior.
These five sleep trackers can track a range of sleep-related data, helping you improve your health and wellbeing by sleeping better for longer.
---
Free Sleep Tracker Template
1. Free AM To PM Hourly Sleep Tracker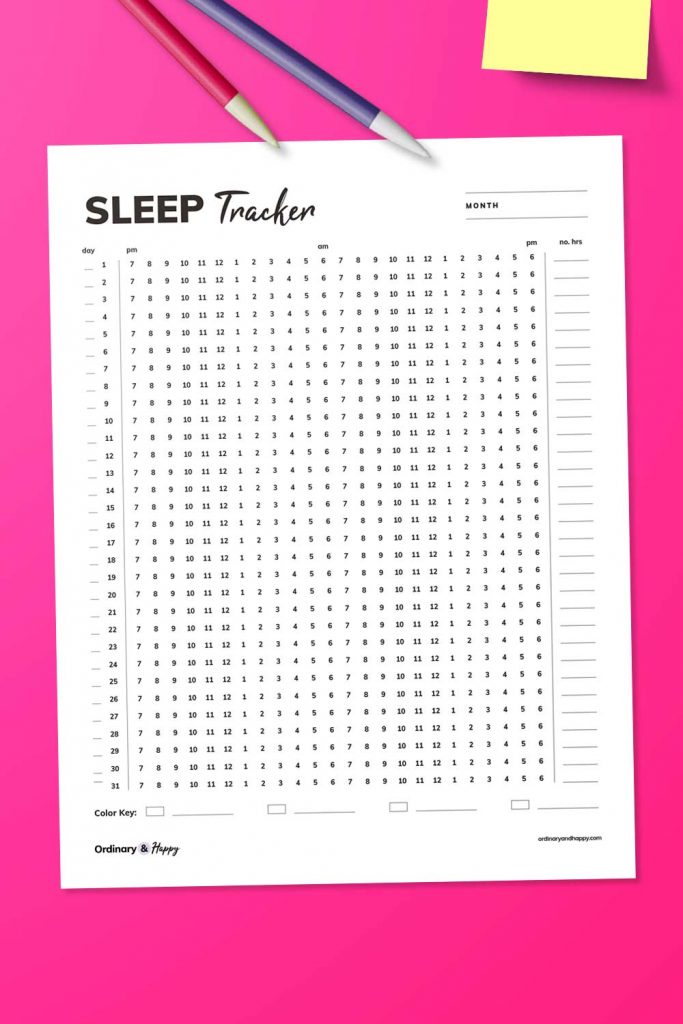 Our "AM to PM" sleep tracker is ideal for anyone who works evening or night shifts or does not conform to a standard 9-5 routine.
With the ability to record sleep across an entire day, you can use the tracker to identify at what times of the day you get your best sleep. From there, you can plan your day around those hours.
Get it here
---
Premium Sleep Tracker Templates
2. Dotted Sleep Tracker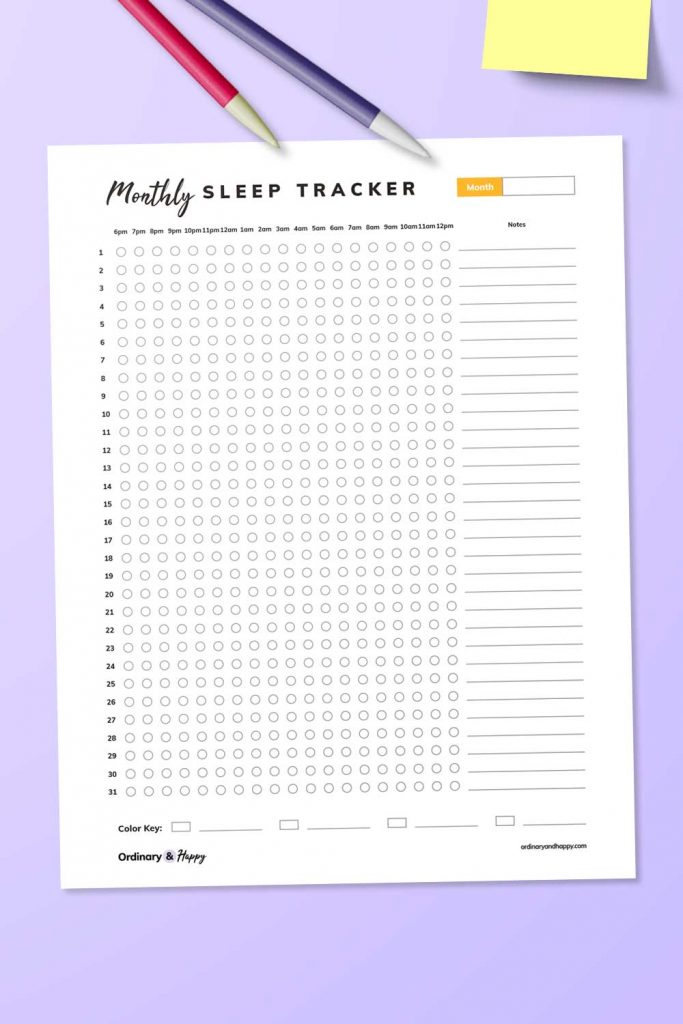 Simple to use, a dotted sleep tracker allows you to draw colored lines between the times in which you sleep. You can color-code these lines to mean different types of sleep.
Able to track your sleep for a whole month, you can also write down your notes and thoughts every morning.
Get it here
3. Hours of Sleep and Energy Tracker
If you're eager to understand how much sleeping you're getting, our sleep and energy tracker is a great way to look for correlations between the number of hours of sleep you got and your energy levels.
With these two data points, you can start to figure out what your optimal amount of sleep to function efficiently is.
Get it here
4. Year-Long Sleep Tracker
Keen to see the bigger picture with your sleep cycles? This year-long super sleep tracker allows you to plot a color-coordinated map of your sleep for the year.
With this tracker, you will be able to spot daily, monthly, and seasonal patterns to your sleep.
Get it here
5. Colored Circle Sleep Tracker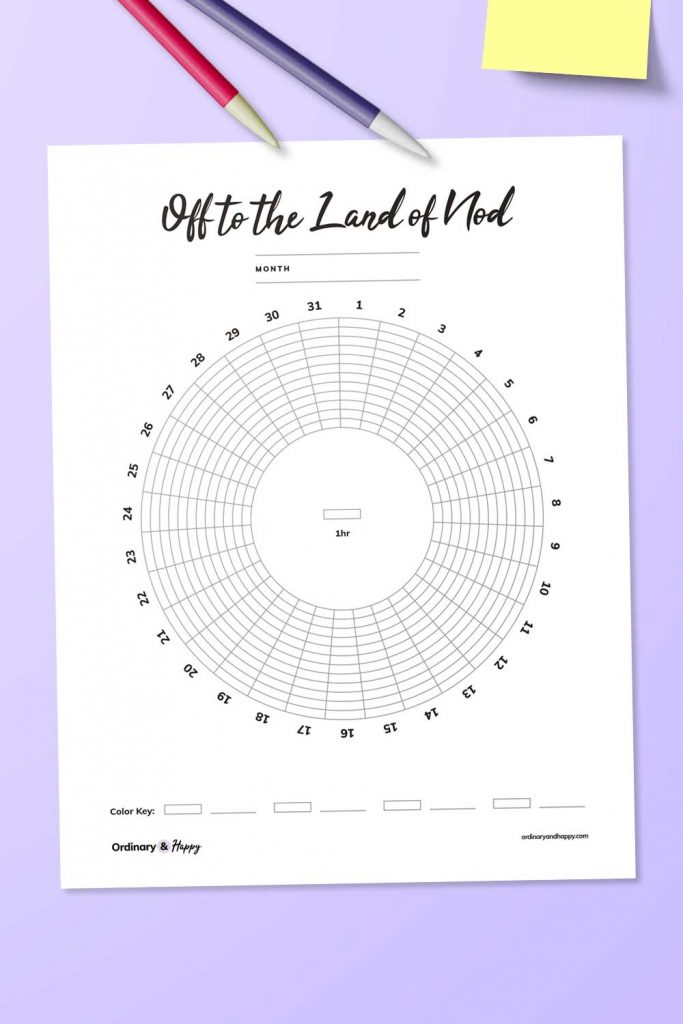 If you love coloring and doodling, a circle sleep tracker may be a great way to track your sleep.
With up to 12 hours to track for every day of the month, you can quickly see how long you are sleeping. You can also color-code your segments to represent different types or quality of sleep.
Get it here
---
Quality sleep is important for us to be happy, healthy, and productive. And knowing how and when you sleep is the first step you need to take to improve your sleep in the long term.
These sleep tracking printables are easy to print off, laminate, and stick to a cupboard or fridge door.
Track your sleep every night, and you'll be able to see the patterns and make changes for the better.
You Might Also Like to Read:
---
Keep these sleep-tracking printables in a place for safekeeping by saving this article to one of your Pinterest boards.