Hi there, and welcome to Ordinary and Happy!
Ordinary & Happy was born out of one simple realization: you can be happy living an ordinary life.
This publication is packed with ideas, activities, and thoughts to inspire you to start making your life happier today, and not in the future.
So often we miss the little moments in life that actually bring us happiness. This is because we are so focused on achieving our bigger goals, aspirations, and dreams, which often only bring us joy for a moment.
There is nothing wrong with having ambitions and dreams to aim for. That's what gets us up in the morning. But it is so important to remember the journey there and be present in the now, not in the future.
From picnics in the park to rediscovering a childhood hobby, there are many little things that can bring us happiness on a daily basis while we work toward our high-level goals and ambitions.
Use our bucket lists, activities, guides, and printables to inspire you to be happy today while pursuing a better life for tomorrow.
01. Activities and Things to Do
Tired of feeling stuck in a rut? Free time is precious and so often we let it pass by without making the most of it. Our activities and things to do lists are packed with interesting and enjoyable ideas.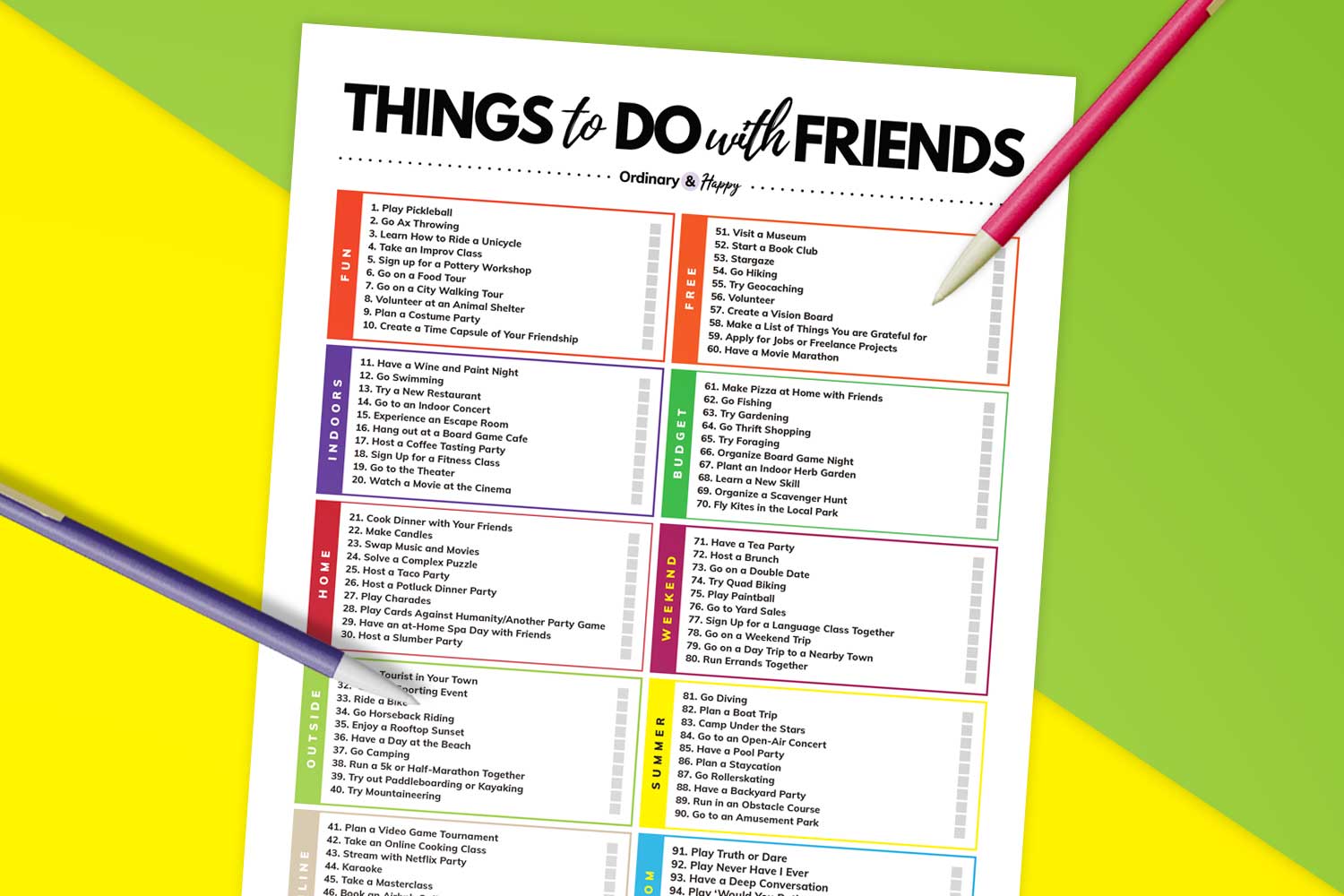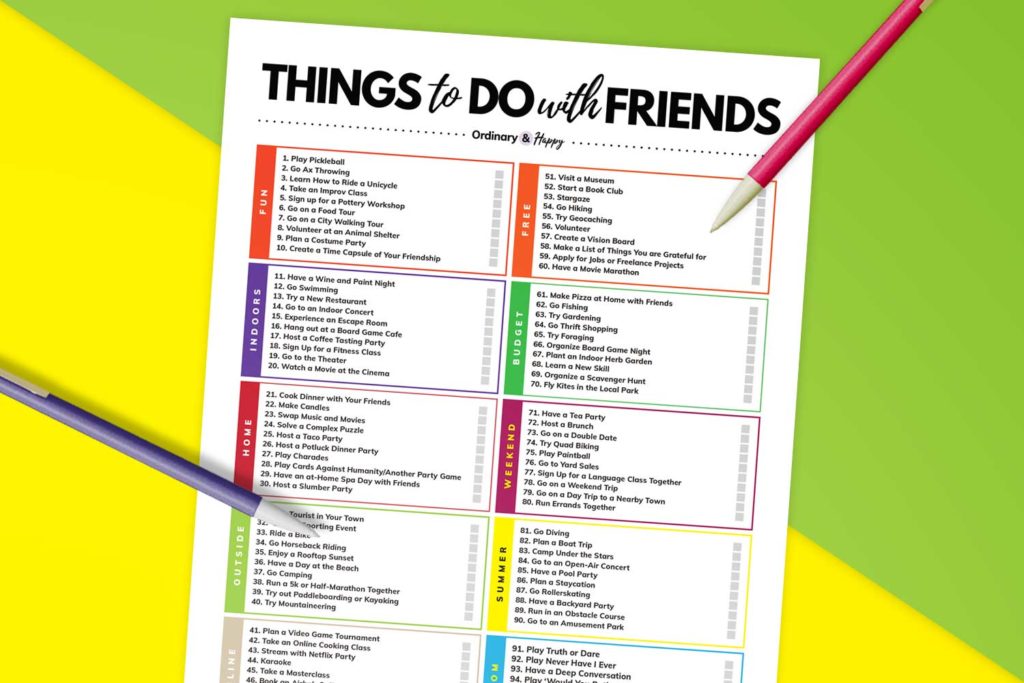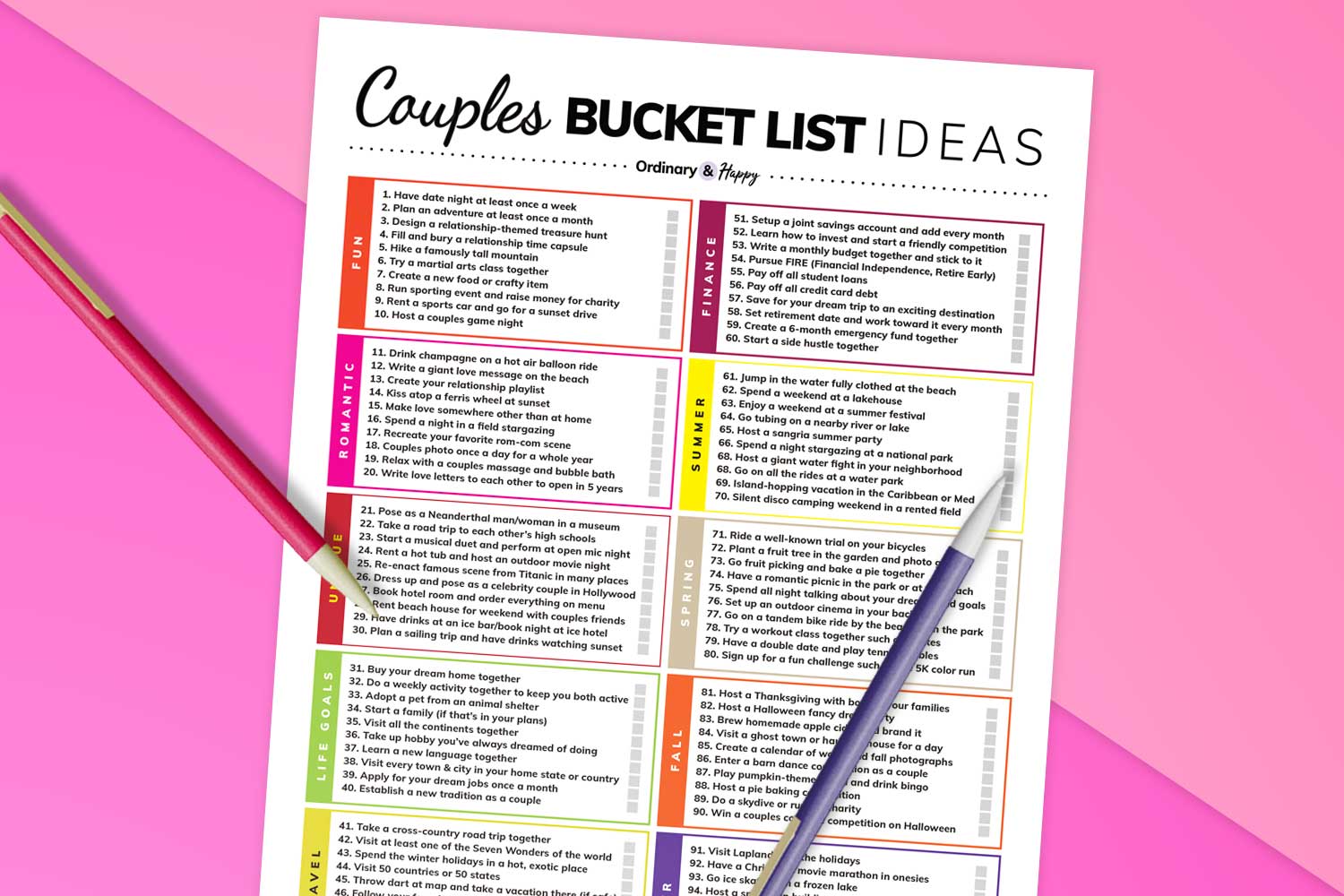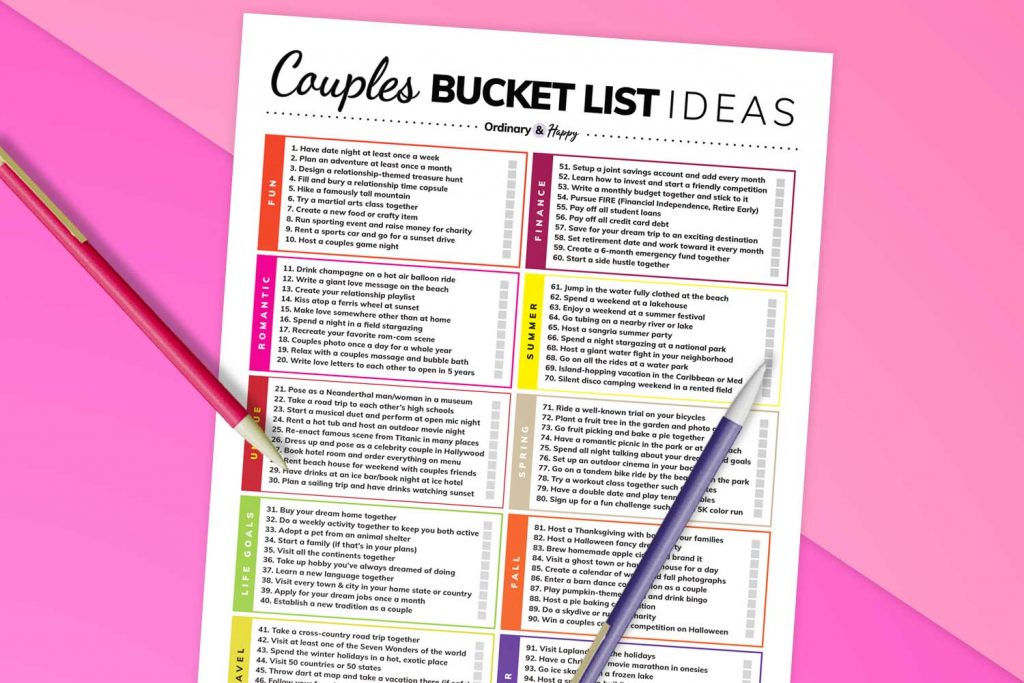 02. Bucket Lists
Be it places you've always wanted to visit, hobbies you'd love to learn, or moments you want to share with loved ones, our bucket lists are loaded with fun, creative, and unique ideas to inspire you to live your best life.
03. Printables
Change the way you organize your life for the better by using our free and premium printables (created by a professional graphic designer), helping you bring order and positivity to your day-to-day life. Download them, print them off, and start taking back control of your time, health, and wellbeing.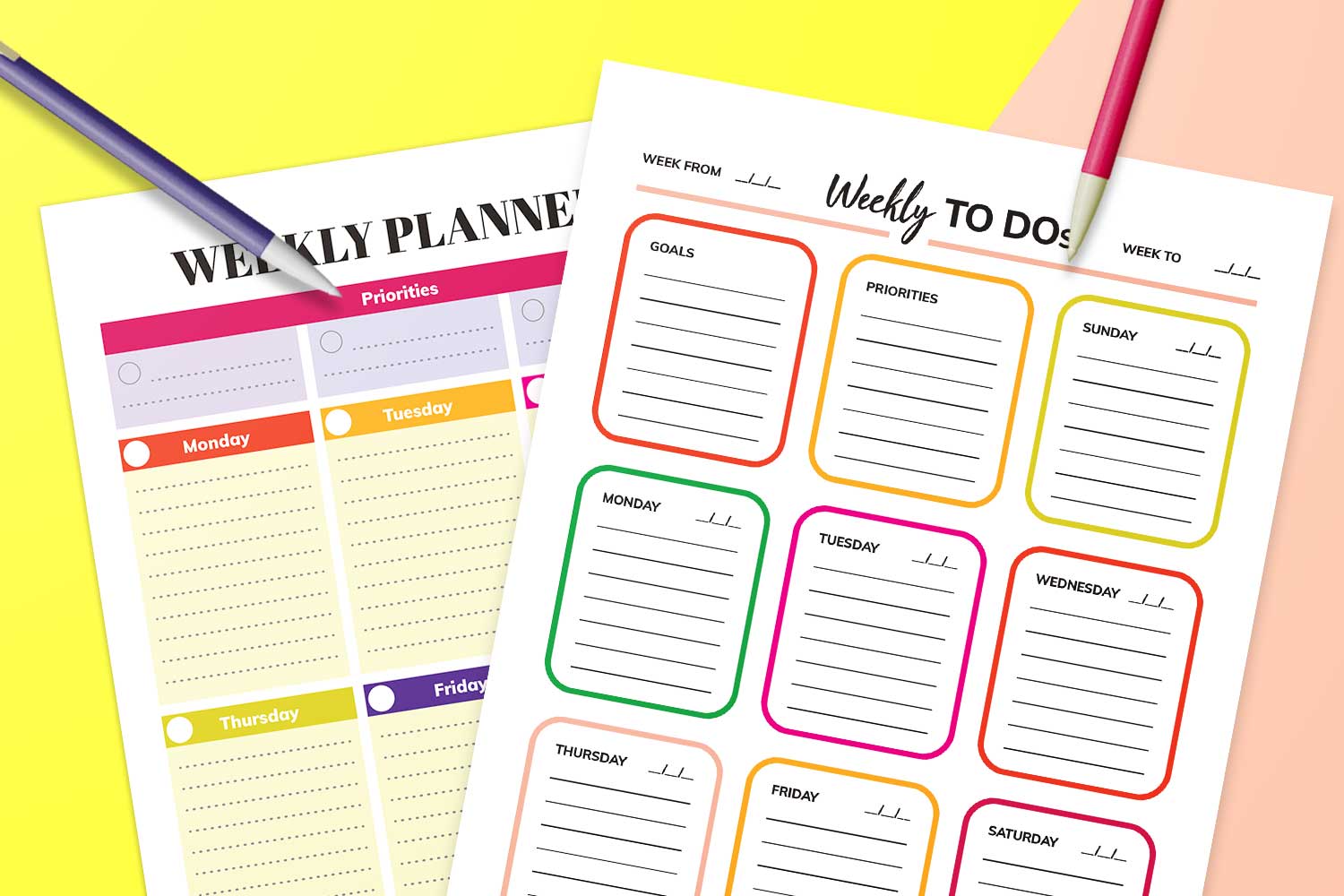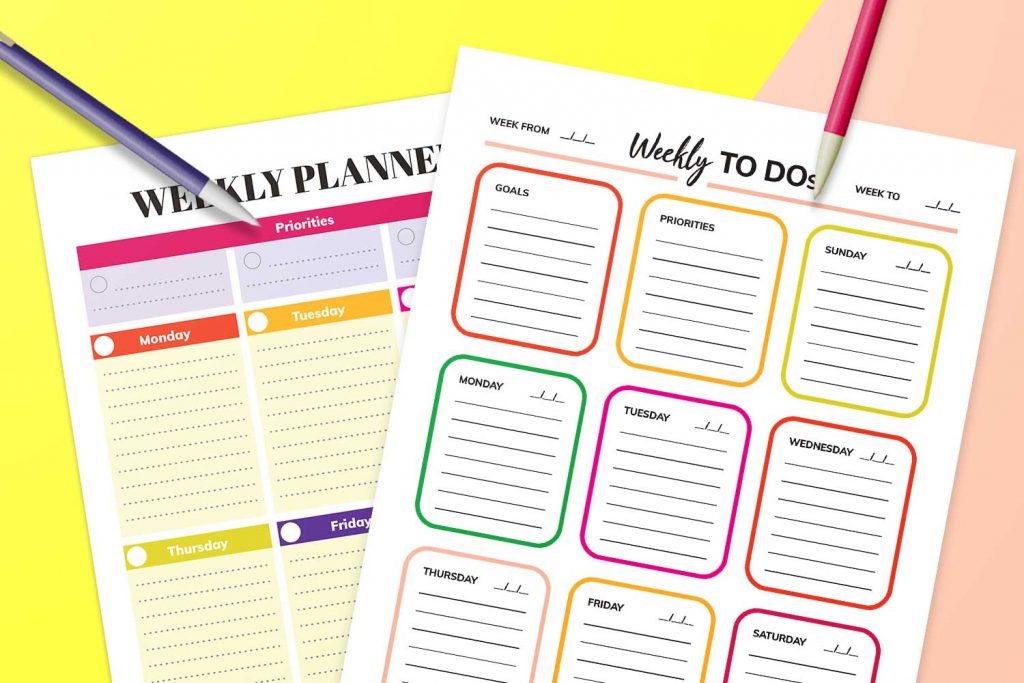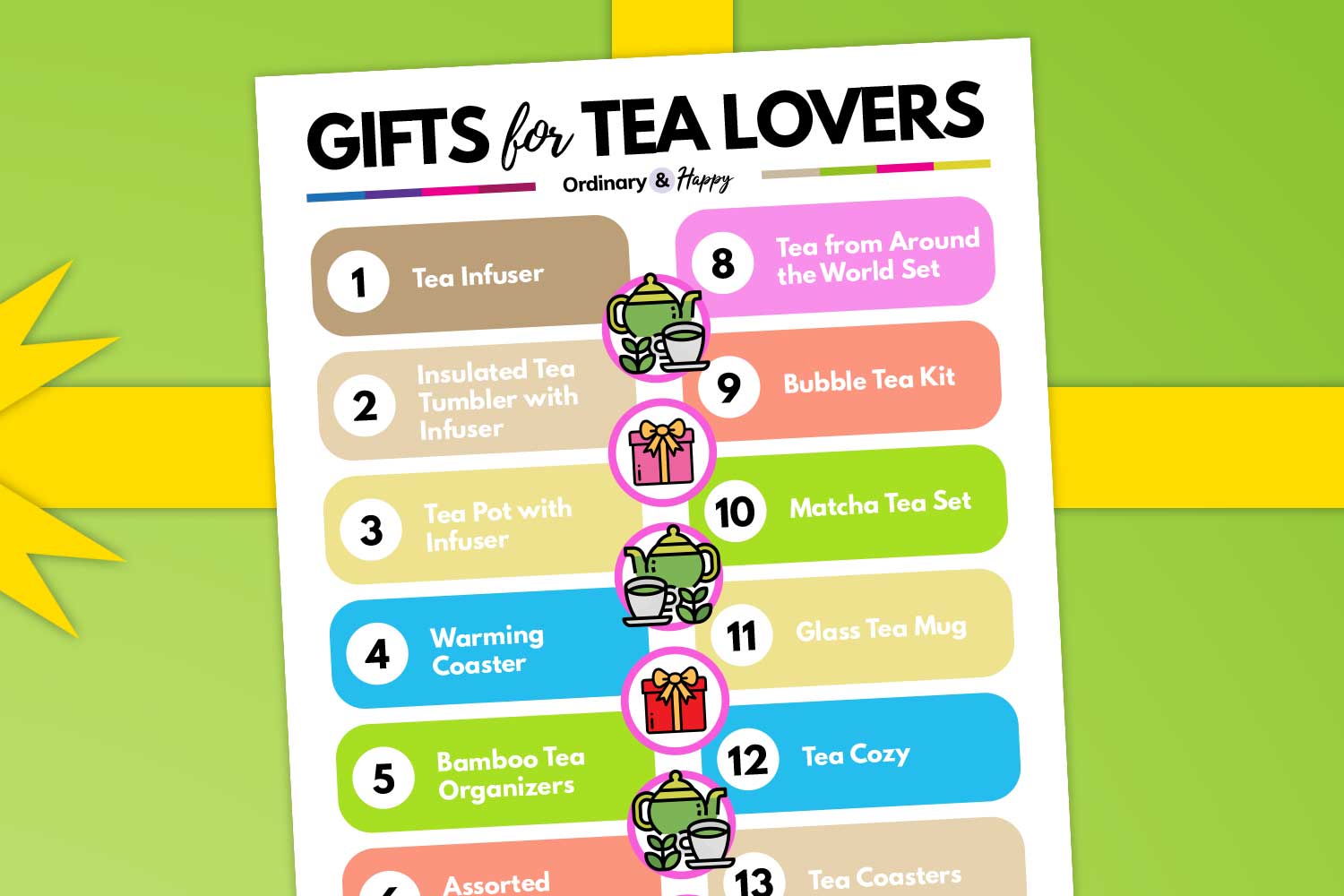 04. Gift Guides
Want to give someone you care about a gift that matters? Our gift guides cover a wide range of celebrations, milestones, and interests, and will help you put a big smile on someone's face with a thoughtful and meaningful gift.
05. Relationships
Whether you're looking for at-home date night ideas or virtual date ideas, we have you covered with our extensive lists.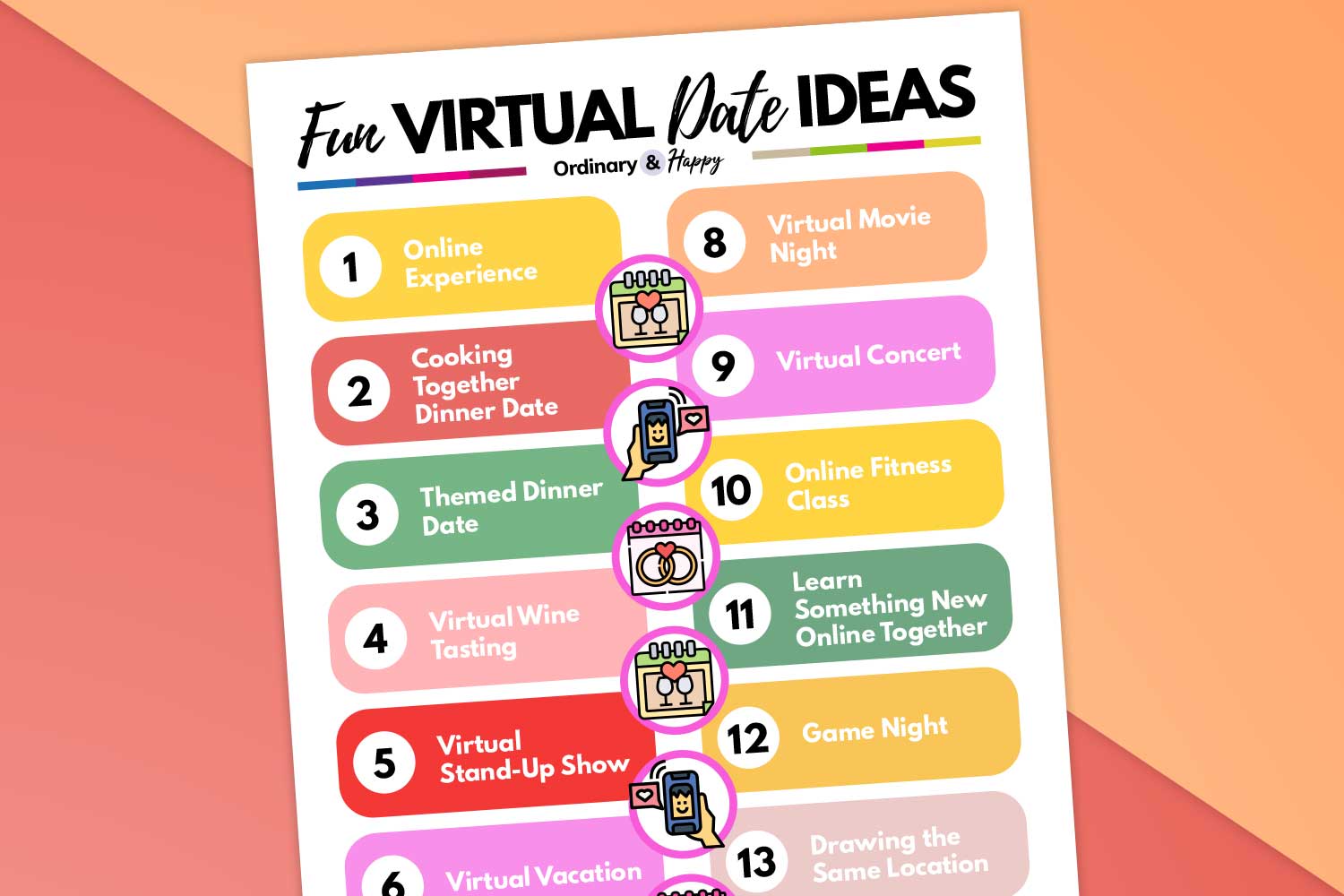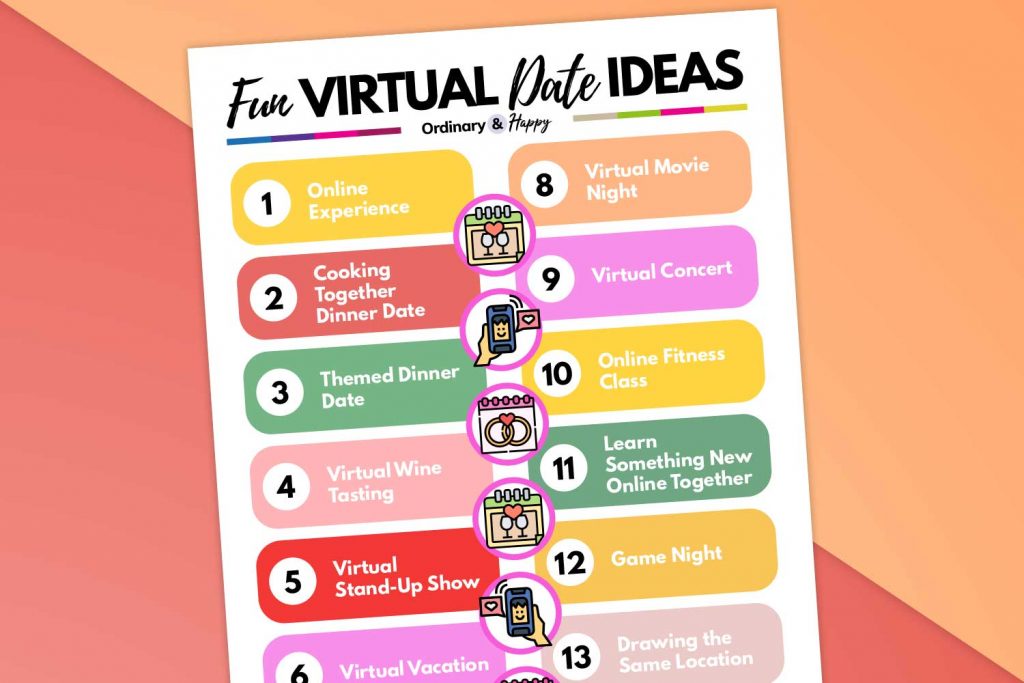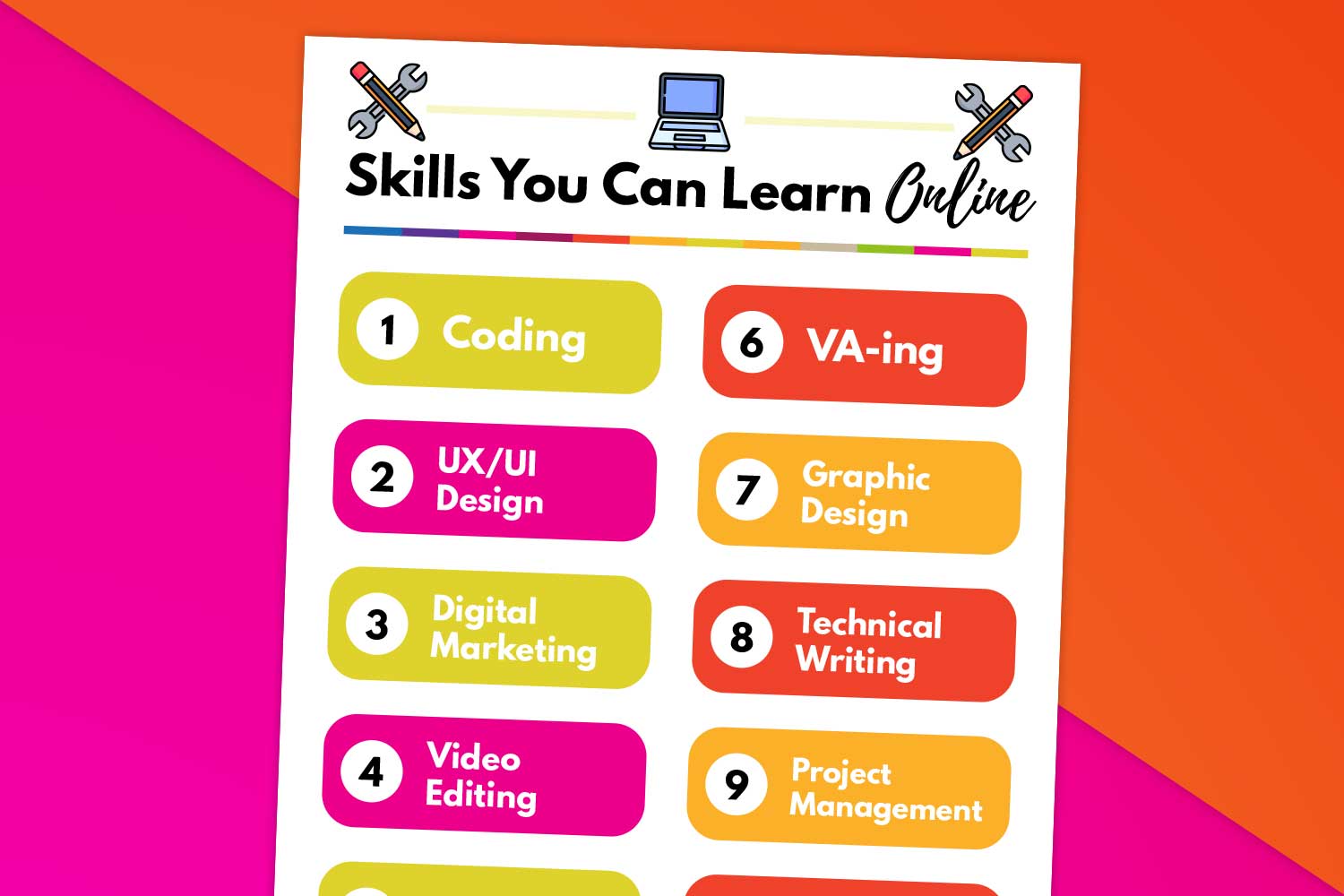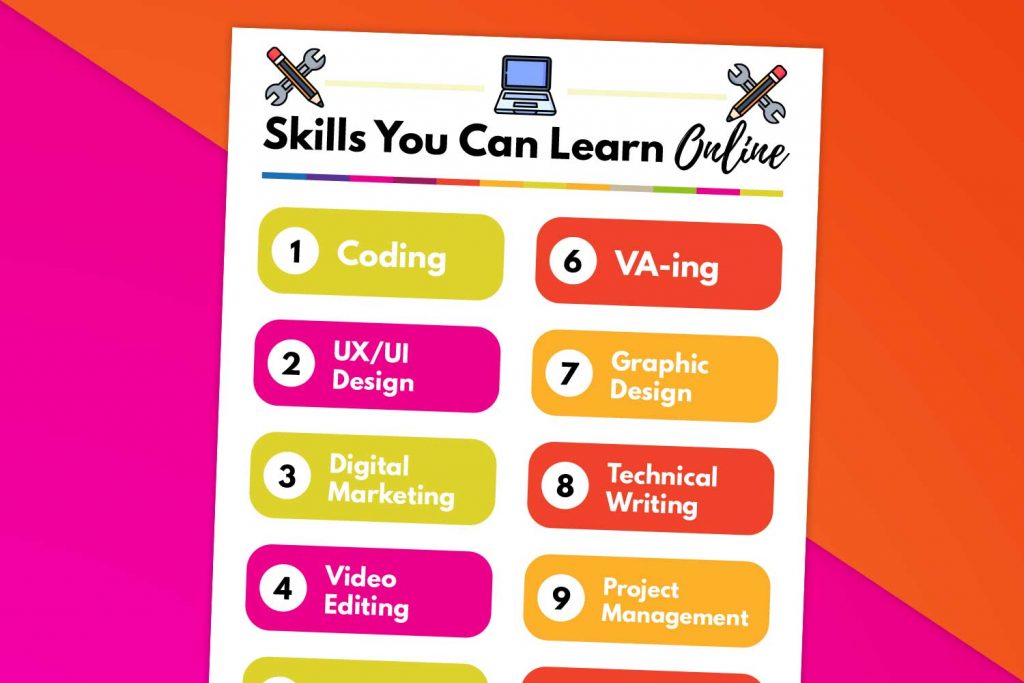 06. Lifestyle
In our other articles on the blog, you'll find posts about developing positive habits and routines, self-care ideas, tips about designing a life you love, and more.
Want to get in touch?
We're always looking for a new challenge. If you think we'd be a good fit for a collaboration, let's have a chat and see where it goes! Say hi to us by clicking the button below, which will open a new email tab, or just message us at this email address: hello[at]ordinaryandhappy.com (replacing [at] with @, of course).