This post may contain affiliate links, meaning if you book or buy something through one of these links, I may earn an affiliate commission at no additional cost to you. Learn more
Tired of the same old routine with friends? Get inspired for new adventures and challenges with these things to do with friends, allowing you to spend time together in fun, exciting, and memorable ways.
Things to Do with Friends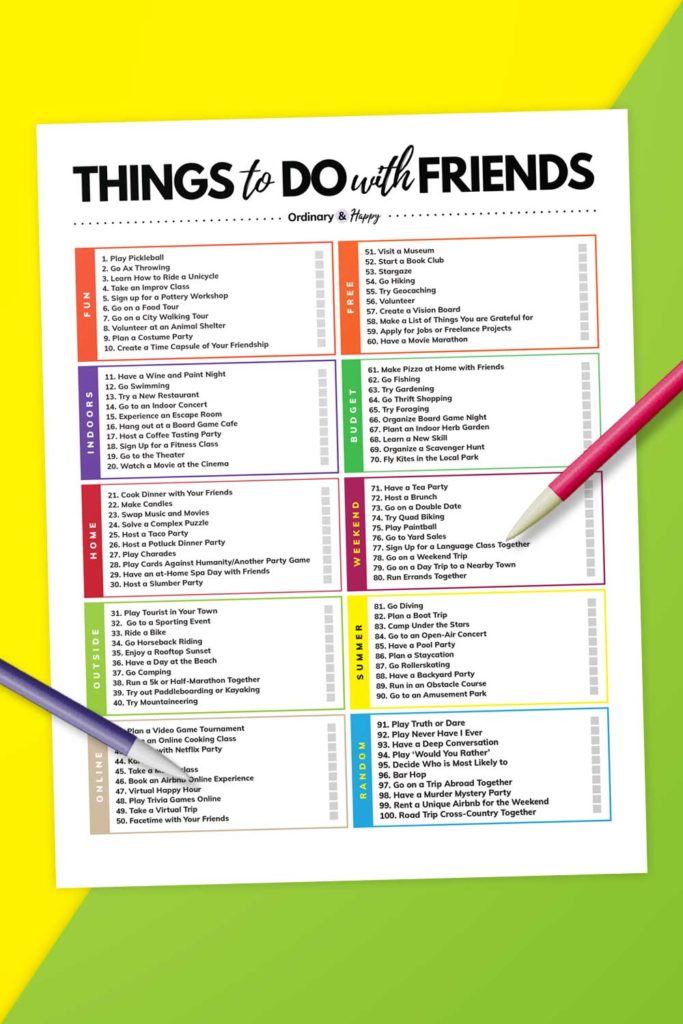 Sometimes it feels challenging to find new ideas and plan with friends; that's why it is advised to try and change your routine and find different ways of spending the time together.
Get inspired by the list below and find some special ways to spend some quality time with your friends.
Oh, and if you want to get our ultimate list of things to do with friends as a printable, scroll to the end of this article for the download link.
---
Fun
Keep things casual and enjoyable with some of these fun things to do with friends, ideal for when you next have a free afternoon or evening together.
1. Play Pickleball
Pickleball is now one of the fastest-growing sports in the U.S. A cross of tennis, badminton, and table tennis, pickleball is fun for all levels! If you haven't already tried it, pick up some pickleball paddles and some friends and give it a shot – you may end up with your new favorite hobby.
2. Go Ax Throwing
Adventurous and unique, ax throwing is the perfect activity to do with friends when you're in the mood for something different and exciting.
3. Learn How to Ride a Unicycle
Riding a unicycle can be a great workout and just a really fun activity to undertake with your friends. To get started, join a unicycling club or look for unicycling classes in your local area.
4. Take an Improv Class
If you and your friends tend to be on the shy side, there's nothing better than signing up for an improv class to bring you out of your shells! Once you feel more comfortable, you could even try out an open mic night.
5. Sign up for a Pottery Workshop
For those who are crafty, a pottery workshop will do the trick! A pottery class can be a fun evening or weekend activity to do with friends and you even get a piece of (hopefully beautiful) pottery to show for it.
Along the same lines, you could also try a glass blowing workshop, watercolor classes, brush lettering, and many other crafty classes.
6. Go on a Food Tour
For foodies, nothing beats a food tour in the city! Whether you like food trucks, street food, or Michelin-starred restaurants, eating tasty food is sure to appeal to most of your friends!
Just make sure to set a budget that works for everyone, and then go give your tastebuds an exciting challenge. You can join an organized food tour or plan your own custom tour, depending on your preferences.
7. Go on a City Walking Tour
Sometimes you can live in a city for many years without knowing the best tourist attractions it has to offer. A city walking tour is a great (and inexpensive) way to get to know your city, get some exercise in, and spend some quality time with friends!
Many cities offer city walking tours for free but don't forget to tip the tour guide! If you can't find a tour in your city, plan it yourself. Just look up the top things to do in your city and cross them off your list with your friends. You could also do a city tour on bicycles or on a hop-on and hop-off bus if that's more your style!
8. Volunteer at an Animal Shelter
Do you and your friends have big hearts and are all animal lovers? Try volunteering at an animal shelter or rescue. There are plenty of volunteer opportunities out there.
9. Plan a Costume Party
For a fun evening or weekend activity, plan a costume party! Escape the worries of daily life, and go all out on your costumes for the party. Put the themes up for a vote. You could choose from a decade party, movie-themed party, or TV-inspired party, among many others. For inspiration, check out our party costume ideas.
10. Create a Time Capsule of Your Friendship
What a beautiful way to celebrate your friendships by creating a time capsule you can open years later. If you're wondering what to include in a time capsule, we've got you covered with our time capsule ideas.
---
Indoors (Perfect for a Rainy Day)
Stuck indoors with your besties? Don't resign yourselves to scrollaxing on your phones, and instead try some of these fun and creative indoor ideas and activities.
11. Have a Wine and Paint Night
A classic activity that you'll likely find in any city, wine and paint night is exactly what it sounds like: sip wine while having a painting party! You don't have to be talented for this activity. In fact, it's probably better if you aren't as you can laugh more looking at each other's (not) works of art!
If you want to save some money and DIY a wine and paint night, we have a list of drawing ideas and painting ideas to inspire you.
12. Go Swimming
Gather some of your friends, head to the local swimming pool, and see who is the fastest to swim 30 laps.
13. Try a New Restaurant
An exciting activity for a rainy day is to drive or Uber to a restaurant and have some delicious food. Take a vote with your friends and see what new cuisine everyone is most looking forward to trying, and find a restaurant that specializes in that cuisine.
14. Go to an Indoor Concert
Indoor concerts are another fun activity to do with friends on a rainy day. Open up Ticketmaster and see what concerts are taking place in your area.
15. Experience an Escape Room
For a bit of fun and adventure solving puzzles and uncovering clues, why not try an immersive escape room?
16. Hang out at a Board Game Cafe
If you have a board game cafe in your city, then you're in luck. For a small fee, you can try out hundreds of different board games.
17. Host a Coffee Tasting Party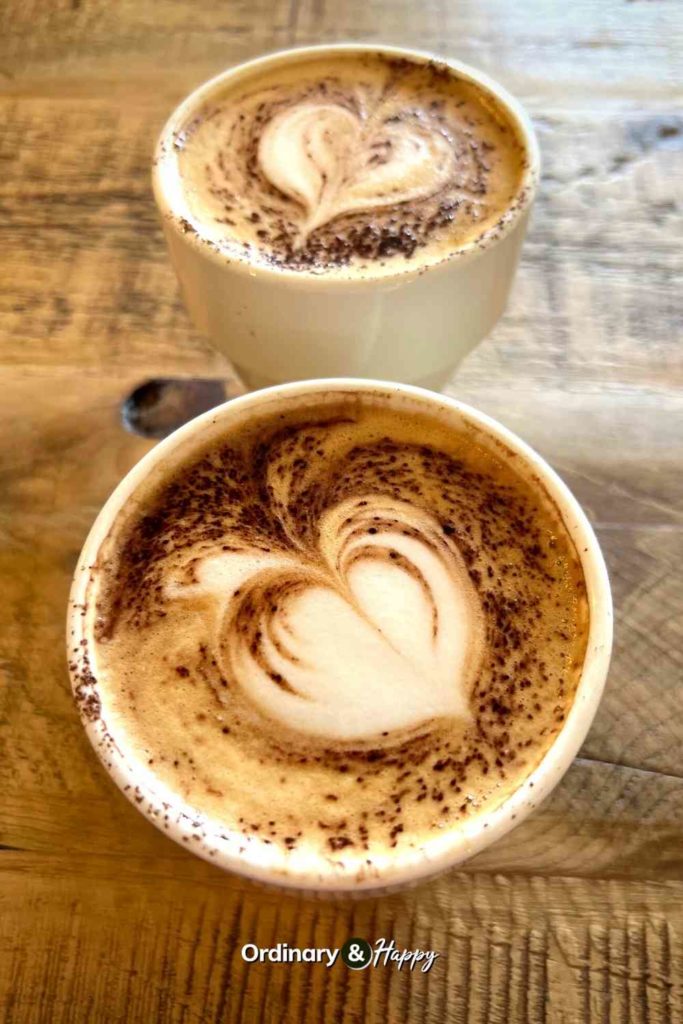 Host a coffee tasting party like a pro from the comfort of you own home by ordering a coffee tasting kit like this world coffee tour box from Bean Box and pair them with a chocolate sampler box.
18. Sign Up for a Fitness Class
Be it online from the comfort of your home, or at a nearby gym or leisure center, working out together can be a highly rewarding and enjoyable activity.
19. Go to the Theater
Embrace a brand of entertainment that has been enjoyed for centuries, and take a trip to a local theater to see a musical or show together.
20. Watch a Movie at the Cinema
Do this timeless activity with some of your friends, and enjoy the magic of seeing a new release in all its glory on the big screen.
Related: Best Things to Do on a Rainy Day
---
At Home
Have plenty of times to remember within the four walls of your humble abode by giving some of these at-home ideas a spin with your closest friends.
21. Cook Dinner with Your Friends
Work together with your friends, and create magical recipes, while transforming the kitchen into a fun and creative place.
No matter how many of you there are, you can always split up into teams and create a little friendly competition when making your dishes.
22. Make Candles
Grab some wax, wicks, fragrances, and containers, and start a new creative endeavor with your friends.
Imagine how fun it will be to create the perfect candle. It is an accessible hobby that doesn't require a lot of money.
23. Swap Music and Movies
Ask everyone to create a Spotify playlist with their favorite music and share them with the group.
And every Friday or Saturday night, have movie night with your friends where you each take turns and pick your all-time favorite movie to enjoy with everyone.
24. Solve a Complex Puzzle
Gather your friends and put together a complex puzzle. Puzzles usually need the power of a team! Puzzles are an excellent way to cooperate with your friends and spend some quality and productive time together.
Start a complex puzzle of 1000 pieces such as this 1000-piece feather puzzle on Amazon. Push your mind and create a perfect piece for decoration.
25. Host a Taco Party
Can lunch or dinner with your friendship group get more delicious than a taco party a few drinks and plenty of fun things to do, like board games and activities? We think not!
26. Host a Potluck Dinner Party
Get everyone to bring their favorite dish or food, and take an intriguing trip through world cuisine from the comfort of your own home.
27. Play Charades
Plenty of laughs and a night of competition are pretty much guaranteed when you play this classic game of miming films, shows, and other pop culture references.
28. Play Cards Against Humanity or Another Party Game
As card games go, Cards Against Humanity is ideal if you and your friends enjoy a little edgy humor. If not, there are plenty of other card and board games to enjoy playing one evening.
29. Have an at-Home Spa Day with Friends
Face masks, essential oils, and scented candles are just a few of the things you can use to create a relaxing at-home spa day with your friends.
30. Host a Slumber Party
Ignite more than a few childhood memories, and enjoy an evening of movies, games, and conversation with your best friends, all while wearing pajamas and snuggled up in blankets and duvets on the couch.
Relate: Slumber Party Ideas for Adults
---
Outside
Embrace the great outdoors together, and spend some quality time exploring and embarking on new adventures with these things to do outside.
31. Play Tourist in Your Town
Why don't you take a day off with your friends and visit all the tourist places that you haven't seen in your own town?
Try the city's art museum or the national garden in the suburbs, and learn the stories behind the statues and the historical importance of some buildings.
32. Go to a Sporting Event
Check Stubhub for what sporting events are happening in your area, book some tickets, and take a couple of your friends who share your interests.
33. Ride a Bike
Get on your bicycles and head out for a fun bike ride with your friends. Don't feel stressed if you don't have a bike, there are plenty of spaces to rent bikes from.
Cycling will allow you to see your hometown and nearby spots in a whole new light and will keep you fit and active in the process.
34. Go Horseback Riding
It may seem hard to find a local ranch in your town, but if you, do you won't regret it. You and your friends can share a fantastic time together horseback riding in nature.
35. Enjoy a Rooftop Sunset
There's just something utterly magical about watching the sun disappear beneath the horizon with your closest friends.
36. Have a Day at the Beach
Related: Fun Things to Do at the Beach (Beach Activities Bucket List)
37. Go Camping
38. Run a 5k or Half-Marathon Together
39. Try out Paddleboarding or Kayaking
40. Try Mountaineering
---
Online
If you can't be physically together with your best friends, that doesn't mean you still can't have hours of fun together. Get inspired with some of these virtual ideas and activities.
41. Plan a Video Game Tournament
If the weather is bad and you love video games, you can plan a video game tournament for you and your friends. It doesn't matter if it is an active dancing game or a war game like "Call of Duty", what matters is the adventure that you'll feel running through your veins.
42. Take an Online Cooking Class
Keen to delve into a new and uncharted cuisine together? These online cooking classes are an excellent place to start to get inspired.
43. Stream with Netflix Party
44. Sing Karaoke
45. Take a Masterclass
46. Book an Airbnb Online Experience
47. Have a Virtual Happy Hour
48. Play Trivia Games Online
49. Take a Virtual Trip
50. Facetime with Your Friends
Related: Best Things to Do on Facetime
---
Free
They say the best things in life are free, and that very much rings true when it comes to friendship. There are so many great things you can do with your friends that won't cost you a dime.
51. Visit a Museum
Many museums offer free entrance on designated days of the month or generally to all local residents. You can also check if your library gives out free museum passes.
52. Start a Book Club
53. Stargaze
54. Go Hiking
55. Try Geocaching
56. Volunteer
57. Create a Vision Board
58. Make a List of Things You are Grateful for
59. Apply for Jobs or Freelance Projects
60. Have a Movie Marathon
---
Cheap
Even if money is a little tight, that doesn't mean you and your besties can't have some epic adventures together. These things to do are perfect if you're on a budget, and want plenty of fun and thrills without putting pressure on your finances.
61. Make Pizza at Home with Friends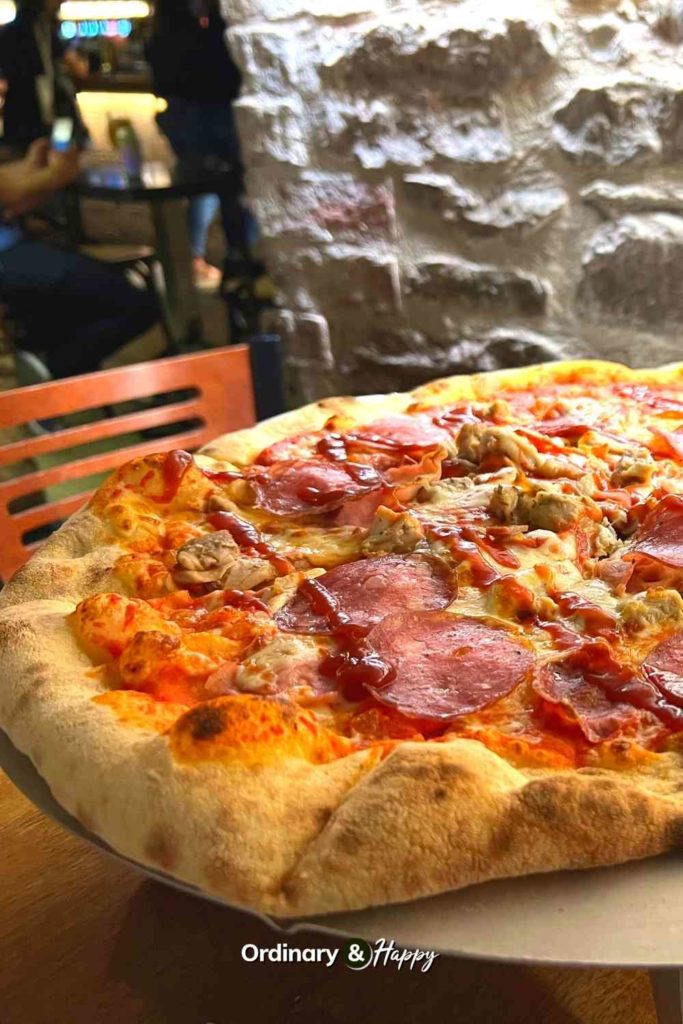 62. Go Fishing
63. Try Gardening
64. Go Thrift Shopping
65. Try Foraging
66. Organize Board Game Night
67. Plant an Indoor Herb Garden
68. Learn a New Skill
69. Organize a Scavenger Hunt
70. Fly Kites in the Local Park
---
On the Weekend
If your weeks are stacked with school, parenting, or 9-5 commitments, use your free time on the weekend with friends to make some happy memories and enjoy some downtime. These ideas are a great place to start.
71. Have a Tea Party
Our in-depth list of tea party ideas can help you plan and host a tea party you and your friends will never want to end!
72. Host a Brunch
Weekends are definitely for brunching, and if you're planning to host your own, our brunch food ideas should give you plenty of ideas for what to serve everyone.
73. Go on a Double Date
74. Try Quad Biking
75. Play Paintball
76. Go to Yard Sales
77. Sign Up for a Language Class and Learn a New Language Together
78. Go on a Weekend Trip
79. Go on a Day Trip to a Nearby Town
80. Run Errands Together
Whether it's grocery shopping or picking up dry cleaning, all errands are more fun when you do them with friends.
---
In the Summer
Embrace the season of sun, fun, and boundless joy, and make the most of summer with these super fun things you can do with your friends.
81. Go Diving
82. Plan a Boat Trip
83. Camp Under the Stars
84. Go to an Open-Air Concert
85. Have a Pool Party
86. Plan a Staycation
87. Go Rollerskating
88. Have a Backyard Party
89. Run in an Obstacle Course
90. Go to an Amusement Park
Related: 100+ Summer Bucket List Ideas
---
Random
Still looking for inspiration? These random things to do could be right up your street, and inspire an afternoon, evening, or weekend or laughs, fun, and quality time with your best friends.
91. Play Truth or Dare
Read more: Truth or Dare Questions
92. Play Never Have I Ever
Read more: Never Have I Ever Questions
93. Have a Deep Conversation
Read more: Deep Questions
94. Play 'Would You Rather'
Read more: Would You Rather Questions
95. Decide Who is Most Likely to
Read more: Who is Most Likely to Questions
96. Bar Hop
97. Go on a Trip Abroad Together
98. Have a Murder Mystery Party
99. Rent a Unique Airbnb for the Weekend
100. Road Trip Cross-Country Together
---
In the Winter
Don't let the cold weather stop you and your best pals from enjoying this truly magical time of year. Our winter bucket list is also packed with amazing ideas for you to try.
101. Build a Snowman
102. Go Skiing
103. Ice Skating on a Frozen Lake
---
In the Spring
Embrace this season of growth and new beginnings, and commit to spending more time with your friends. If you want plenty more ideas, head over to our spring bucket list for 100+ ideas on how best to enjoy this wonderful time.
104. Organize a Basketball or Football Game
105. Have a Picnic Outside
106. Go to an Outdoor Music Festival
Read more: Picnic Food Ideas and Picnic Essentials
---
In the Fall
Delve into the season of color and change with your best friends, and spend it doing some fun and enjoyable activities. For plenty more ideas, head over to our fall bucket list to help you feel inspired.
107. Plan a Group Halloween Costume
108. Have a Bonfire Night
109. Play Board Games at a Coffee Shop
---
Download your free things to do with friends printable.
When it comes to spending quality time with friends, the possibilities are endless. Not matter what the situation, time, or season, a little creativity and forward-planning are all you need to make some wonderful memories.
Use this comprehensive list of ideas and activities to help inspire you when you're next with your closest friends, but can't quite figure out what to do together.
Our time is precious, so make the most of it with the people you love spending time with!
You Might Also Like to Read
---
Keep this amazing list of things you can do with friends for safekeeping by pinning this article to one of your boards.