This post may contain affiliate links, meaning if you book or buy something through one of these links, I may earn an affiliate commission at no additional cost to you. Learn more
Hit the ground running with a great new year resolution printable that can help you set goals, make plans, and strive for a happier and healthier you.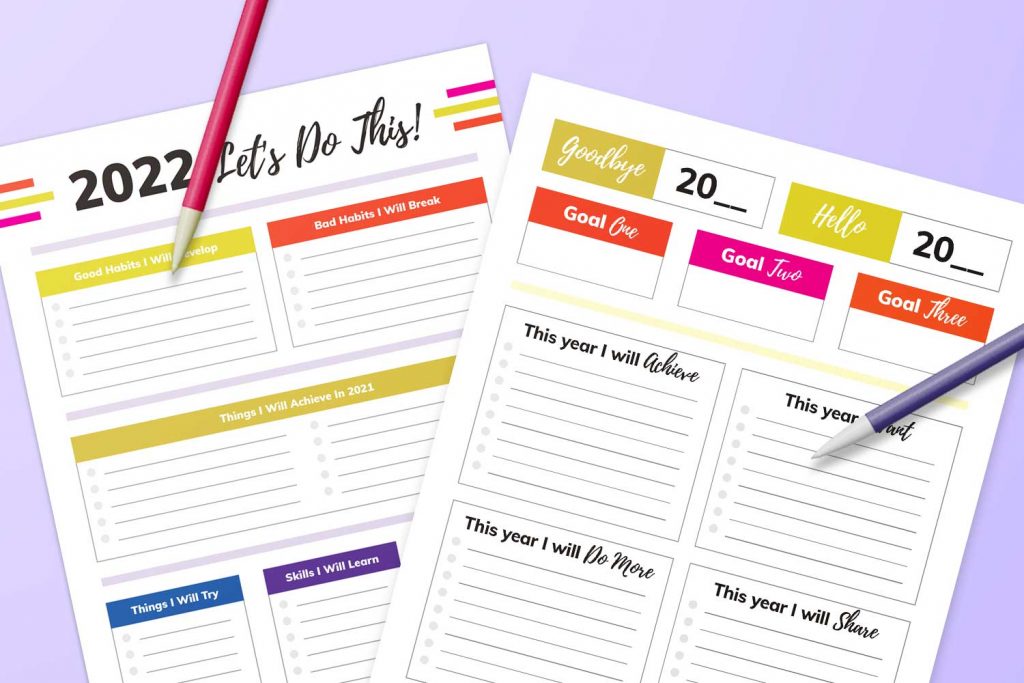 New Year Resolution Printables
Don't wait until the new year is underway. Get ahead now, and make your plans ready for January 1. That way, you can start working on your goals, targets, and dreams straight away.
Free New Year Resolution Printable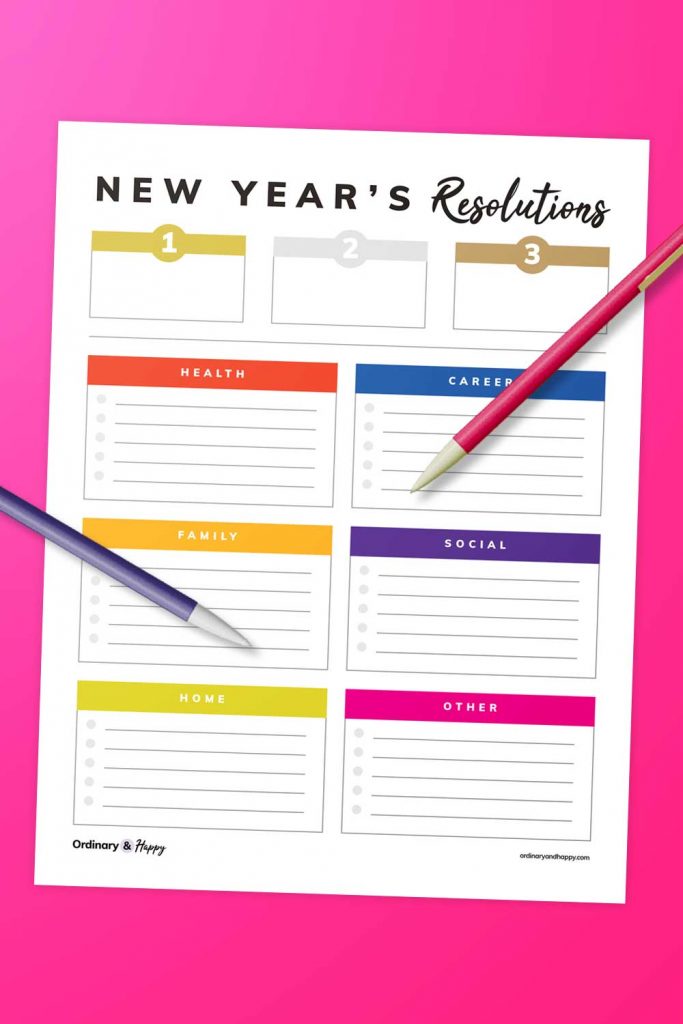 My free new year resolution printable is a great way to first set some high-level goals. Keep it simple, and choose three new year resolutions you want to stick to in the new year.
Once you've chosen your top resolutions for next year, you can then use the planner to set goals in other important areas of your life.
Whether it be in your career, social life, or anything else important, there's plenty of room to visualize your targets.
Get it here
Detailed New Year Resolution Printable
If your focus in the new year is self-improvement, this is a great printable to download, print, and start using.
With this new year resolution printable, you can focus on good habits you want to build, and bad ones to break.
There is room to identify things you want to achieve, new skills to learn, and other ways to work on your self-improvement.
Get it here
Goal-Setting New Year Resolution Printable
My goal-setting printable for the new year is perfect for high-level goals and identifying things you want to work towards.
You can set three top goals, and they can be whatever you want. You can also reuse this printable for many years to come.
Once your top goals are in, you can jot down what you want to achieve, what you want in your life, what you'll strive to do more of, and what you'll share.
You can use this planner like a diary. It's great for thoughts and notes, and being honest with the things you want to work on next year.
Get it here
---
So don't let 'new year, new me' simply be a Facebook status update. Start now, and use one of these printables to set new years resolutions you can stick to, for the whole year.
Have fun, get creative, and be honest with yourself. Next year, you can become happier, healthier, and more fulfilled.
All it takes is a little planning, honesty, and a can-do attitude. My printables are a great place to start!
You Might Also Like to Read
---
Keep these printables ready for when you feel it's time to set your new year resolutions. Pin them to one of your self-care or self-improvement boards.