This post may contain affiliate links, meaning if you book or buy something through one of these links, I may earn an affiliate commission at no additional cost to you. Learn more
Whether it's a paper first or a diamond 60th, get inspired to celebrate your anniversary in a way you'll both love with these great things to do on your anniversary.
Things to Do on Your Anniversary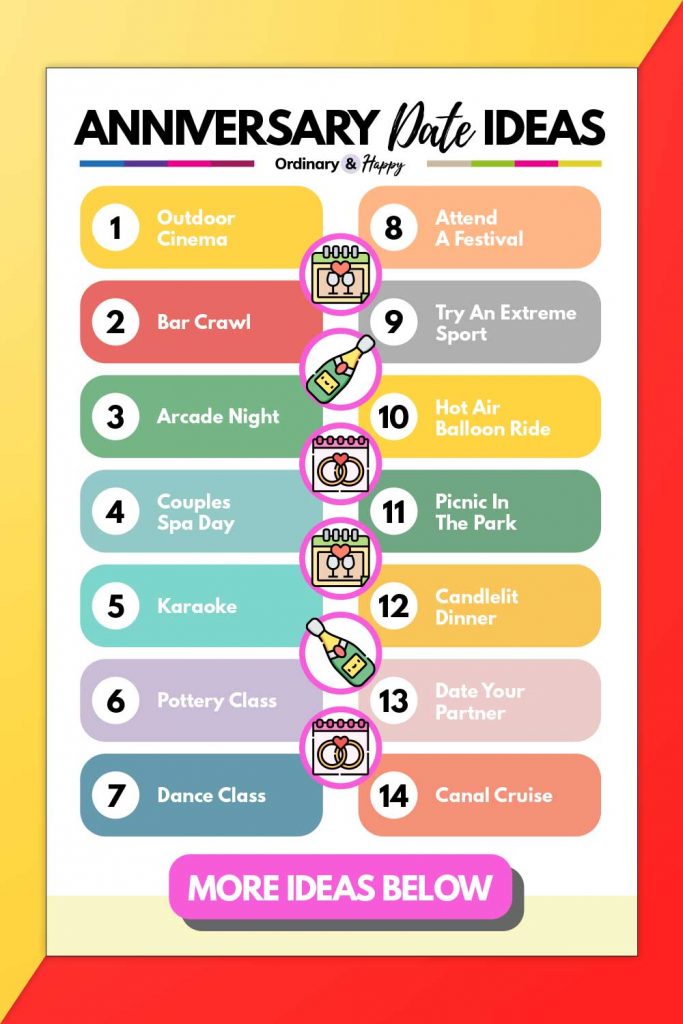 ---
Fun Anniversary Date Ideas
If there's a time to do something a little more exciting and different on date night, it's your anniversary! These fun date ideas can bring plenty of joy, laughs, and new experiences to your special day.
1. Outdoor Movie Theater
We all love a trip to the movie theater to catch up on the latest movie releases or indulge in an old classic. To inject more romance into your cinema outing, attending an outdoor screening is a great way to go.
Drive-in cinemas also provide a great option to see a film on the big screen without ever having to leave your car (or your partner's arms)!
2. Bar Crawl
Hopping from bar to bar or pub to pub allows you to visit multiple destinations all in one evening – and enjoy some delicious food and drink to boot.
Many towns or cities even have recommended routes around the local bars and pubs, which can ensure you get the most out of your trip.
3. Arcade Night
Inject some playfulness into your anniversary date by going to an arcade. Visiting a center that offers both bowling and traditional arcade games will guarantee a night full of fun.
Access your competitive streak by playing Mario Kart, and show off your technique with a game of bowling. Loser buys dinner!
4. Couples Spa Day
We all like to indulge in some pampering from time to time, and who better to enjoy it with than your partner?
Spa days typically involve massages, pedicures, facials, and visits to the sauna.
Going for a couples massage or soaking in the bubbles together are great ways to celebrate your anniversary and feel all the more relaxed for it.
5. Karaoke
You and your loved one will likely have a particular song that holds special memories – maybe it's your wedding song or the song that was playing on your first date.
Celebrate your anniversary by blasting out these favorite songs on karaoke, a unique and playful way to honor your special day.
---
Creative and Unique Anniversary Date Ideas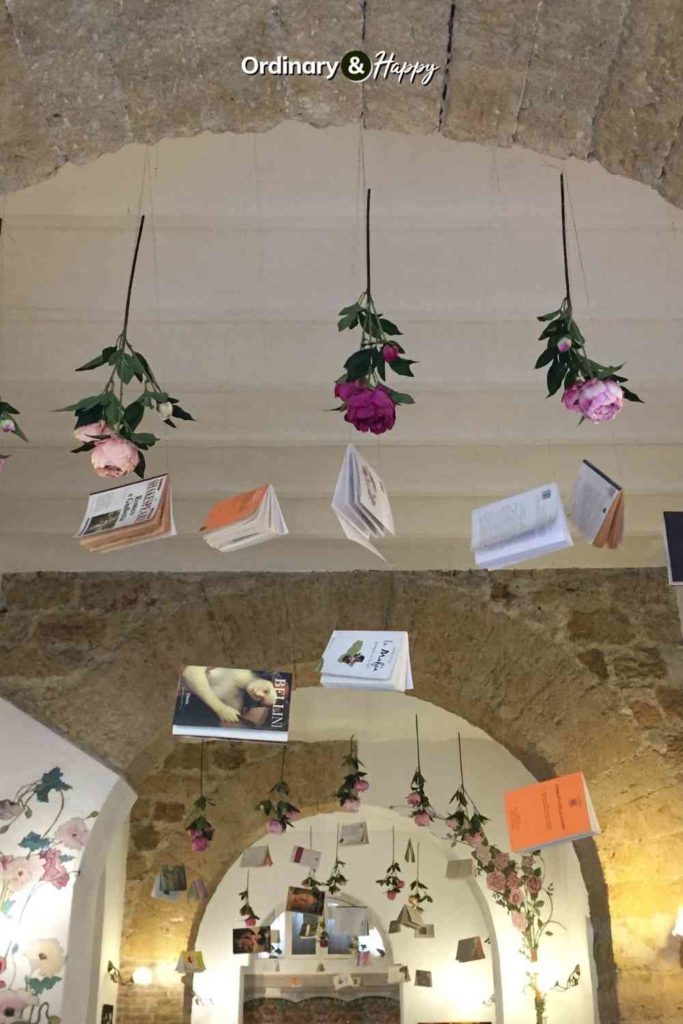 If both of you love making, creating, and trying your hand at new experiences, create an anniversary date you can both put your creative energy into with these unique things to do.
6. Pottery Class
Access your inner romantic and enjoy each other's company by recreating everyone's favorite scene from 'Ghost,' and celebrate your anniversary creatively by attending a pottery class.
This can even double up as a way to secure a present on a budget, as you can swap your creations as gifts at the end.
7. Dance Class
Learning a new talent together is a great way to strengthen your bond, and what better talent to learn than how to dance?
Whether you opt for something romantic and sophisticated such as ballroom dancing, or fun and upbeat like street dance, learning a new skill together guarantees hours of fun. Even if that means having a laugh at your partner's terrible rhythm! 
8. Attend a Festival
If you want to commemorate your anniversary over a few days, attending a festival is the perfect way to do so.
Festivals vary greatly, ranging from food festivals to art festivals to music festivals. Given this diversity of choice, you're sure to find a festival that suits you and your partner's interests.
9. Try an Extreme Sport
For a truly unique anniversary celebration, look no further than extreme sports!
For the more cautious amongst us, this doesn't have to be something as scary as jumping out of a plane.
Trying activities such as zorbing or scuba diving is the ideal option for keeping your date unique and interesting without going too far outside of your comfort zone.
10. Hot Air Balloon Ride
Where better way to spend your special day than up amongst the clouds?
Hitching a ride on a hot air balloon is a unique way to celebrate your love for one another, especially if you pack a romantic picnic to take up there.
---
Romantic Anniversary Date Ideas
If at least one of you is a real sucker for those classic RomCom moments of romance, these anniversary date ideas are sure to sweep you off your feet!
11. Picnic in the Park
You simply can't beat a sunny day in the park with a picnic and a bottle of something bubbly.
This intimate and relaxed pastime can be incredibly romantic – and an excellent choice when on a budget.
Read more: Best Picnic Essentials and Picnic Food Ideas
12. Candlelit Dinner
Going for a candlelit dinner with your sweetheart is a classic romantic tradition, whether this is at your favorite local restaurant or in the comfort of your own home.
Sitting across from your significant other and discussing memories and future plans while tucking into delicious food is undoubtedly one of the most intimate ways to spend an evening.
13. Date Your Partner
Remember the excitement you felt when you first started dating your partner? Recreate this feeling by indulging in a little role-play.
Take your sweetheart on a date and pretend it's your first date all over again, act as though you have never met, and ask questions to get to know one another.
You might realize there are things you still have yet to learn about your special someone!
14. Canal Cruise
If you're lucky enough to live near a body of water, renting a boat for a couple of hours to cruise up a river or canal is an idyllic way to spend your anniversary.
Packing a picnic to take on board means you can enjoy your favorite foods while enjoying a gentle journey across the water.
15. Visit a Scenic Spot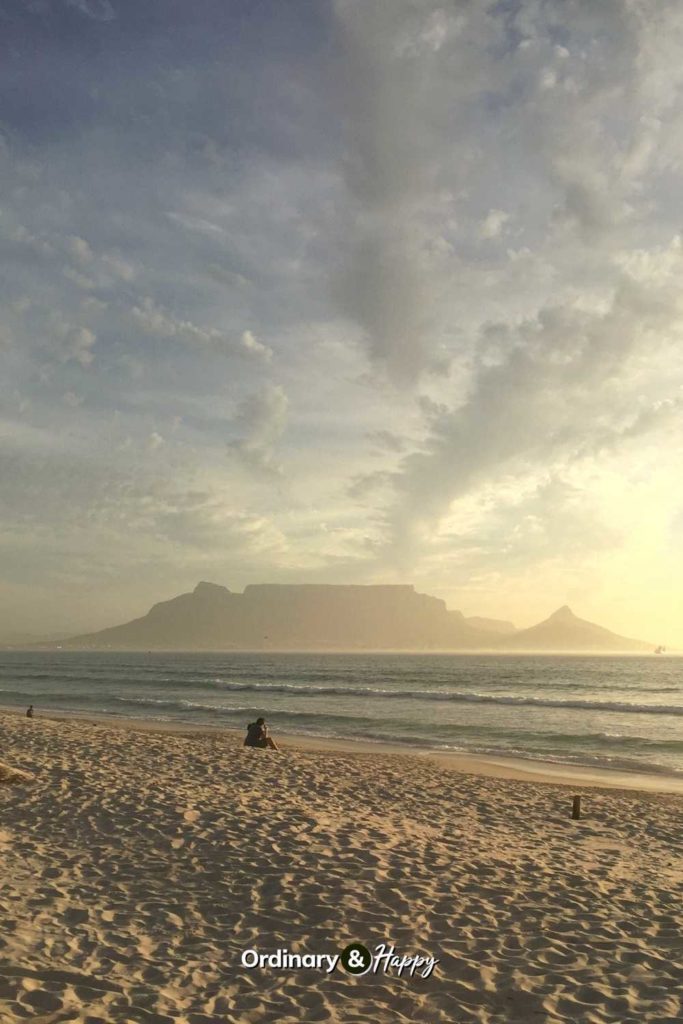 Many towns and cities boast a particular spot from which people can encounter nature, watch the stars, or experience a full view of a beautiful sunset.
Visiting this spot with your partner and enjoying the magic of nature is one of the most romantic ways you can spend your anniversary.
Bring a celebratory bottle of something along to make it extra special.
Related: 100+ Anniversary Wishes and Messages to Make Your Partner Feel Loved
---
At-Home Anniversary Date Ideas
Rather stay in to celebrate your anniversary? Use the at-home things to do to plan an afternoon or evening fun of laughs, joy, and plenty of romance.
16. Wine and Cheese Evening
Whether it's cheese and wine, or another mouthwatering combination of food and drink that you enjoy (beer and pizza, anyone?), hosting this type of evening is a popular option for couples wanting to celebrate at home.
17. Games Night
When in a long-term relationship, we can forget to show our playful sides as often as we should. A games night can allow our inner child to let loose, ensuring a night of fun for all involved. 
From personality tests to board games, there are endless accessible games available for you and your partner to enjoy from home.
Read more: Board Games for Couples
18. Movie at Home
Having a movie night can be just as fun in your front room as in a cinema.
Snuggle up with some popcorn, your drink of choice, and your favorite movie for a guaranteed night of romance.
19. Desert Island Discs
Desert Island Discs is a radio show on which famous guests pick the eight records they'd take with them to a desert island, and explain why they've chosen those particular songs.
Recreate the show at home by putting together your desert island discs and listening to them, creating the perfect evening of music and great conversation.
20. Pizza Making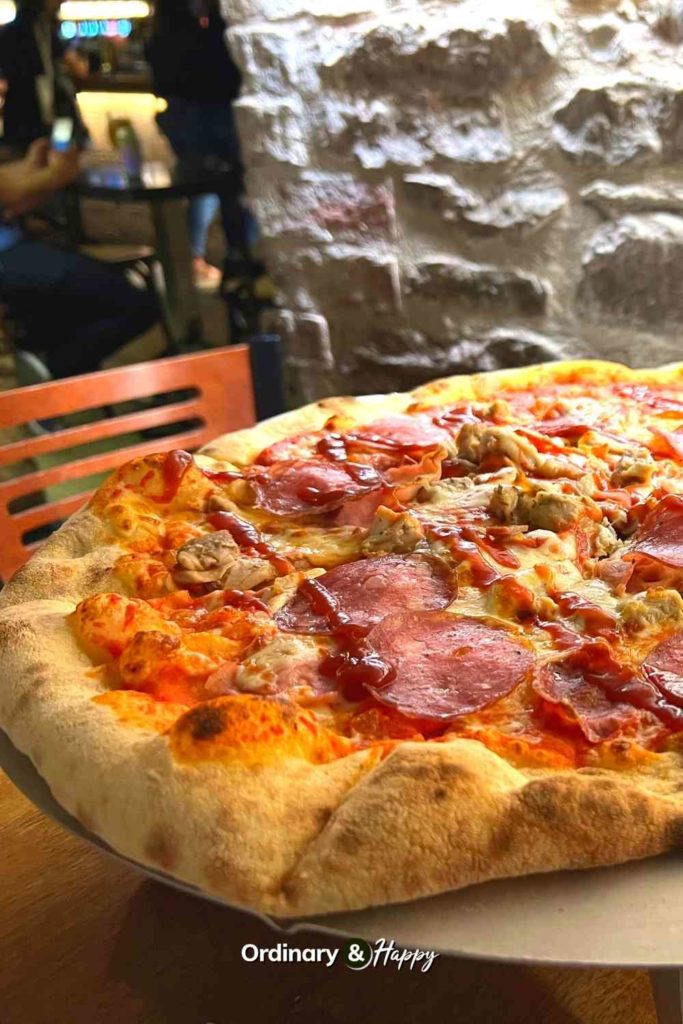 Nothing beats being creative with your partner, and there's little more exciting than creating one of the most beloved foods – pizza!
If can't go to Italy, bring Italy to your kitchen by cooking pizzas from scratch and adorning them with all of your favorite toppings.
---
Budget Anniversary Date Ideas
Don't let worries about the purse strings stop you both from having a memorable celebration together. These budget ideas are ideal for enjoying your anniversary in style, without having to splurge too much, if at all.
21. Conversation Menu
We've all heard of a menu at a restaurant, but that's not the only type of menu that can make your evening extra special.
Conversation menus contain thought-provoking questions that encourage interesting discussion and the sharing of thoughts and ideas. You can either find one online or put together your own – entirely for free!
22. Visit an Art Gallery or Museum
Many art galleries and museums are free to visit, making them the perfect spot for celebrating your anniversary on a budget.
Discover beautiful art and interesting facts with your other half in tow. 
23. Go on a Bike Ride
What date idea costs nothing, allows you to experience the outdoors in all its glory, and is great for your health? Bike riding, of course!
Riding around the countryside, or a vibrant city or town with your partner is an incredibly fun way to honor your anniversary, while staying healthy in the process.
24. Watch the Sunset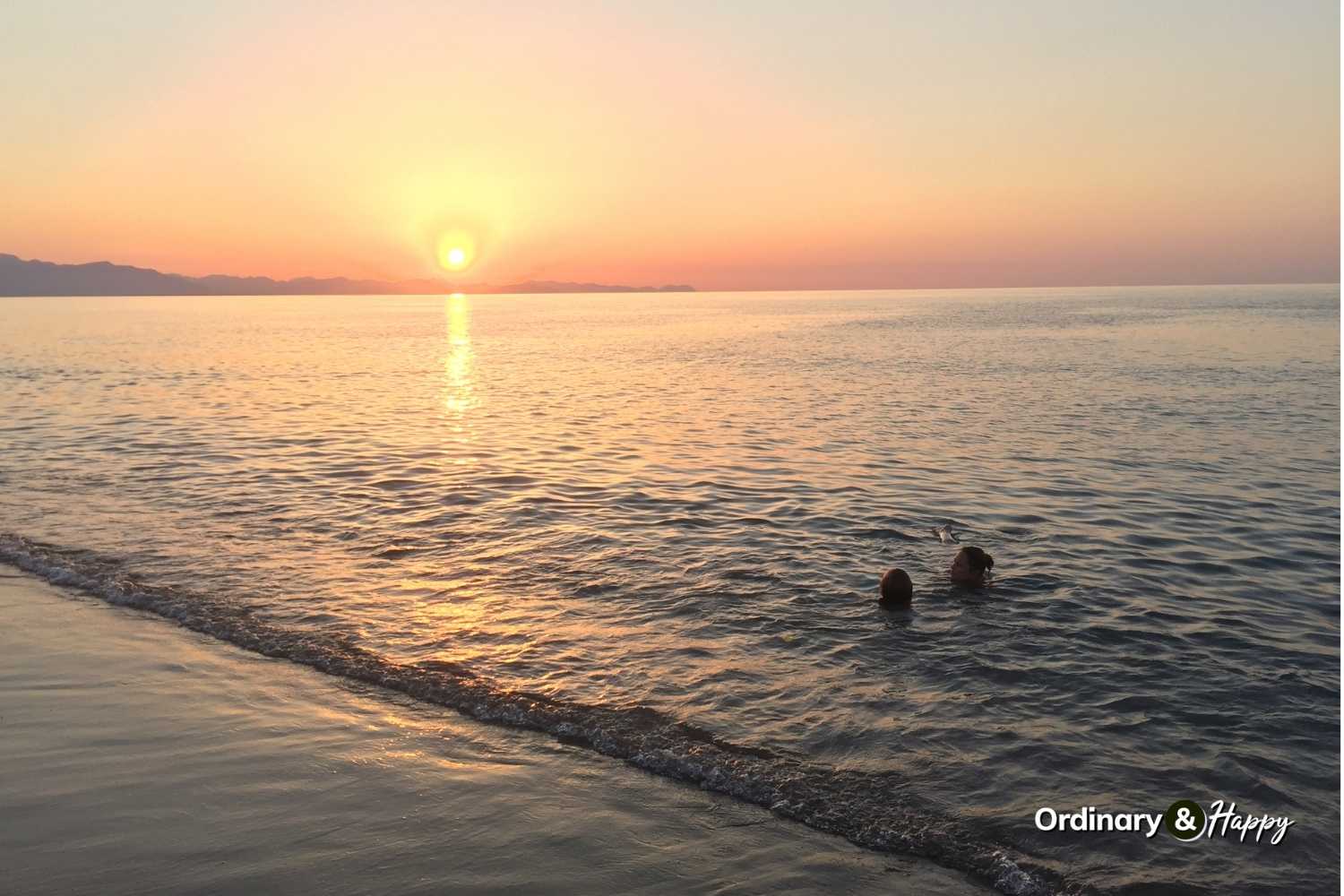 Sunsets are one of the most beautiful experiences nature gives us – and they're completely free.
Walk to a local scenic spot with your loved one and watch the sun setting behind the clouds, whilst you reminisce on your most cherished memories.
25. Get Crafty
Indulging in a spot of arts and crafts is the ideal anniversary date – not only do you have a wonderful time putting the crafts together – whatever you make can double up as a gift for your partner!
Whether you buy an arts and crafts kit to do at home or go out to a local creative space, arts and crafts require minimal cash. 
Related: Anniversary Gifts for Him to Give to Your Special Man
---
Luxury/Extravagant Anniversary Date Ideas
If you're celebrating a true milestone anniversary, or just fancy really pulling out the stops, these luxurious and extravagant date ideas promise to be truly memorable.
26. Trip to Paris
Paris, the famous city of love, and one of the more expensive cities in the world. If you really want to blow your special someone away with an extravagant celebration, book them a flight to Paris!
Once there, you can shop on the street of the Champs-Elysees, and enjoy seeing some of the most famous sights in the world, such as the Eiffel Tower and Notre Dame Cathedral.
27. Dining on a Yacht
Going out for dinner is a traditional date that most of us have done at least once in our lives. But have you ever been for dinner on a yacht?
For a date that involves some splashing out (pun intended), treat your loved one to a romantic candlelit dinner for two aboard a yacht.
28. Shopping Spree
If you're looking to splash the cash on your significant other to celebrate your time together, there are few better ways than heading to the shops and treating yourselves in full.
If your local high street isn't luxurious enough for your tastes, make it a shopping holiday, and whisk your loved one away to one of the most famous shopping streets in the world.
This could be Fifth Avenue in New York or Bond Street in London – either way, your partner is sure to be wowed.
29. Tasting Menu Experience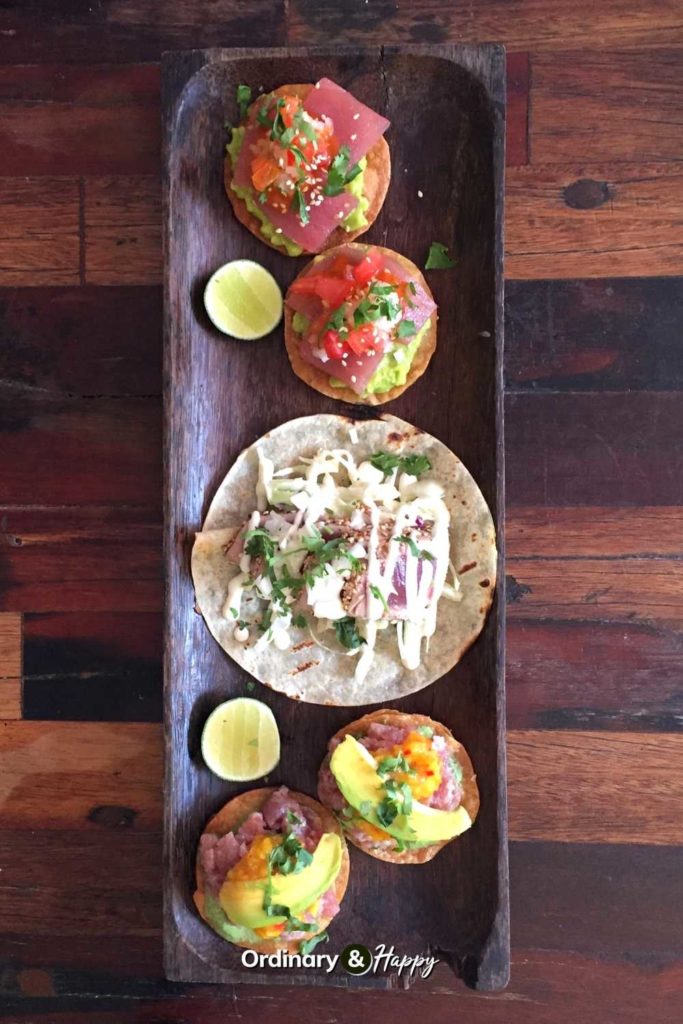 Many high-end restaurants offer a tasting menu, where they provide you with a variety of small plates to try, that are made with the highest quality ingredients and tantalizing flavors.
Taking your other half to a tasting dinner is a more extravagant take on your typical dinner date, perfect for those wanting to add extra sophistication into their night.
30. Rent a Space
Renting a whole function room – or even an entire restaurant – is a surefire way to show your significant other just how much you mean to them.
Once you've hired your space, the possibilities are endless. Throw your own party, put together your own tasting menu to be cooked by professional chefs, or hire entertainment just for you and yours.
---
Last-Minute Anniversary Date Ideas
Maybe the bustle of day-to-day meant the date just crept up on you. Or maybe you simply forgot!
Either way, if your anniversary is just around the corner and nothing is planned, use these date ideas to pull a rabbit out of the hat last minute, and still have a special celebration together (while pretending it was the plan all along!)
31. Cooking Together
Cooking a meal or baking a cake with your sweetheart is an extremely romantic way to spend your anniversary, which requires minimal planning and doesn't cost the earth.
To add a further playful element, you could engage in a cook-off or bake-off, in which you both put your best dish forward and test one another's cooking skills.
32. Make a Playlist
In the digital world, mixtapes are considered a thing of the past, but this doesn't mean you can't put together a romantic selection of songs for you and your sweetheart.
If you're struggling for a last-minute celebration, create a playlist of your favorite songs as a couple, then listen to it over a candlelit dinner. The nostalgia factor will undoubtedly earn you some brownie points!
33. Recreate-a-Date
Running short on new ideas? An anniversary is an ideal occasion to celebrate your most cherished memories, so recreating your first date is a fun way to indulge in a little nostalgia.
Book a last-minute table at the first restaurant you visited together, and let the memories come flooding back.
34. Paint Each Other
Access your inner Picasso by getting the paintbrushes out and painting your artistic interpretation of your other half.
To make the occasion more intimate, go full Leo and Kate in Titanic, and try creating life drawings of one another!
35. Go Walking
Going for a walk around your favorite local area or seeing the sunset is a great way to celebrate your anniversary with minimum planning.
If you live near a beauty spot, taking a hike to look out over the view can prove incredibly romantic.
---
Your anniversary is your own special date, so it deserves to be celebrated with a little more thought, creativity, and enjoyment.
Whatever you and your partner enjoy together, or however you like to spend your time, use these anniversary ideas to get you inspired and excited to plan a date night that will live long in the memory.
The only problem? You'll have to go one better next year!
You Might Also Like to Read
---
Anniversary on the horizon? Keep these things to do in a safe place, by saving this article to one of your Pinterest boards.