This post may contain affiliate links, meaning if you book or buy something through one of these links, I may earn an affiliate commission at no additional cost to you. Learn more
Get in the Halloween spirit with our fun downloadable pumpkin template printables, and get coloring, doodling, and creating! You can also use these printables at Thanksgiving, during fall, or any time of the year.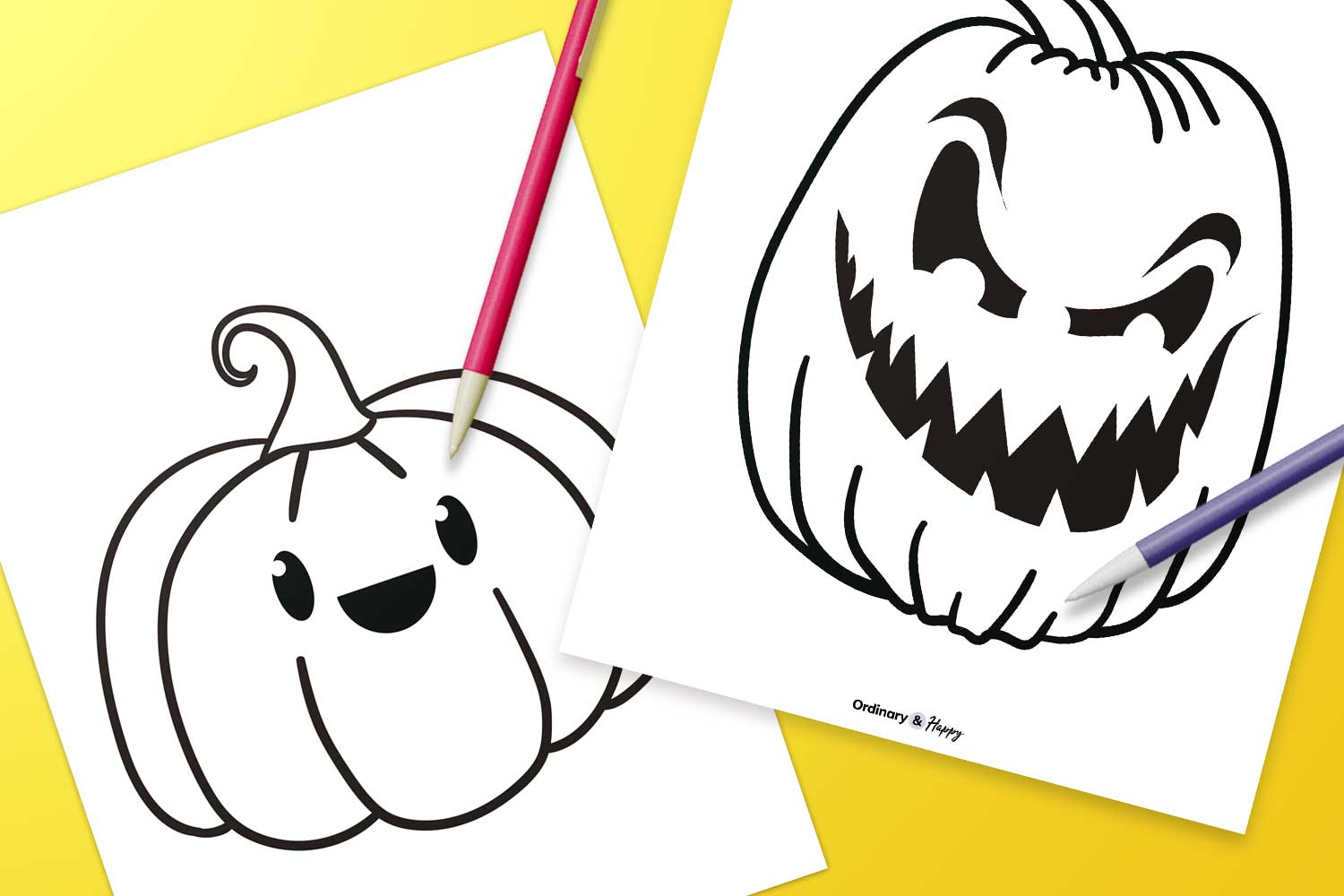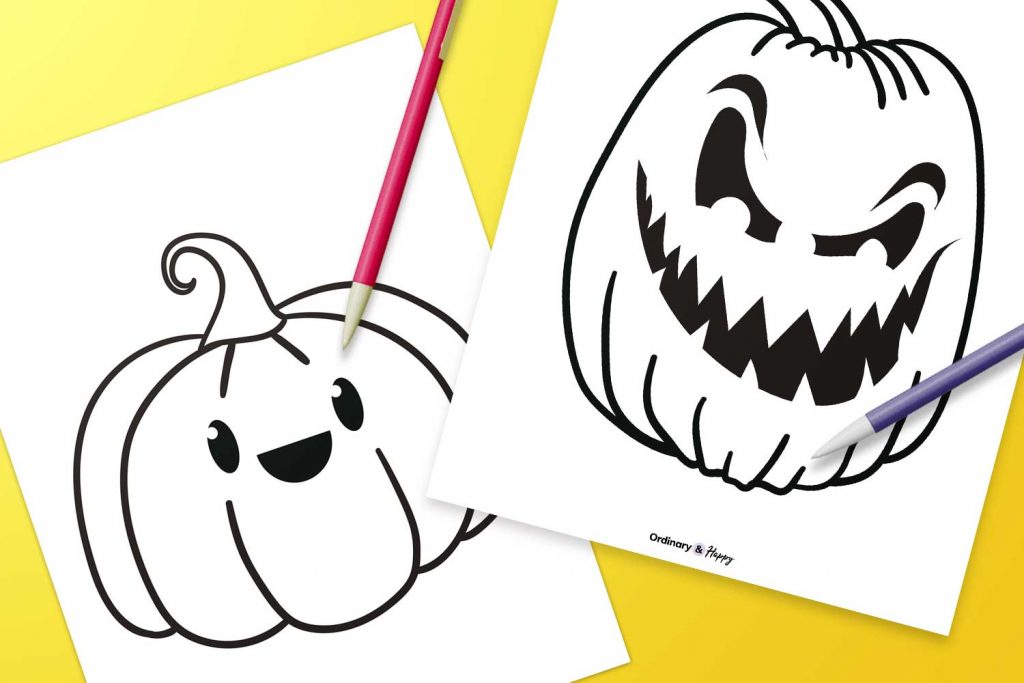 These pumpkin printables are the perfect canvas for creativity. You can choose a totally blank template or choose from one of my cool designs.
Great for kids and adults alike, you can cut them out and hang them around the house at Halloween. Or just use them to you give your kids some creative time away from smartphones and screens.
Free
Free Pumpkin Outline Printable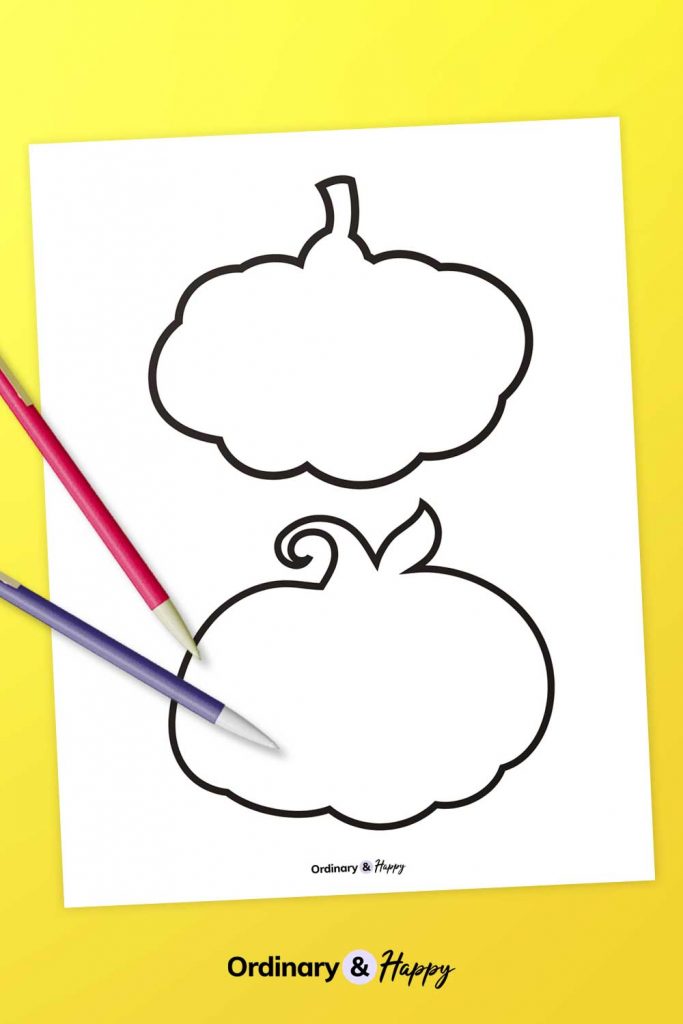 Want to let the imagination run wild? Use these free pumpkin templates. With the outline to work with, your kids can color and design as they please.
This printable lets you add your own face, colors, or patterns, and add a background too.
Get it here
Premium
Easy Pumpkin Printable
Want a little more to work with? My easy pumpkin printable gives you a simple and detailed pumpkin outline.
That way, you or your kids can create a pumpkin that looks more realistic. Anyone can add color, patterns, and designs that look amazing. Stick them around the house, or cut the pumpkins out and hang them from the ceiling.
Get it here
Halloween Pumpkin Printable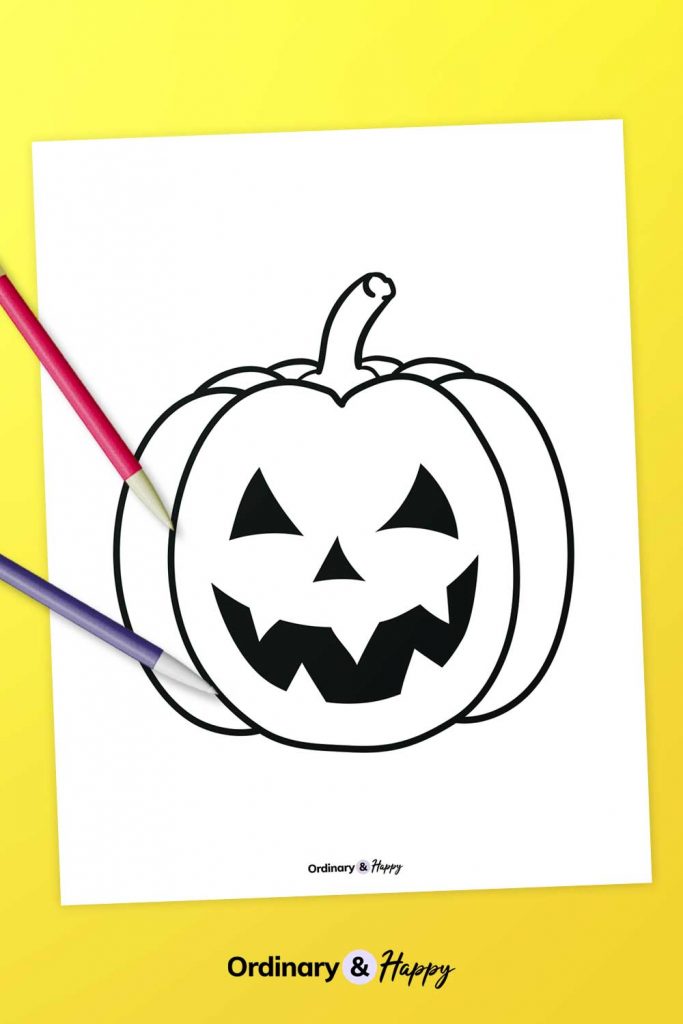 This pumpkin design is a drawing of the classic Halloween pumpkin carving. Complete with triangle eyes and a big smile, this is a great choice for a Halloween party.
If you're entertaining a group of kids, you can print off plenty of these pumpkin templates and let their imagination run wild.
Get it here
Scary Pumpkin Printable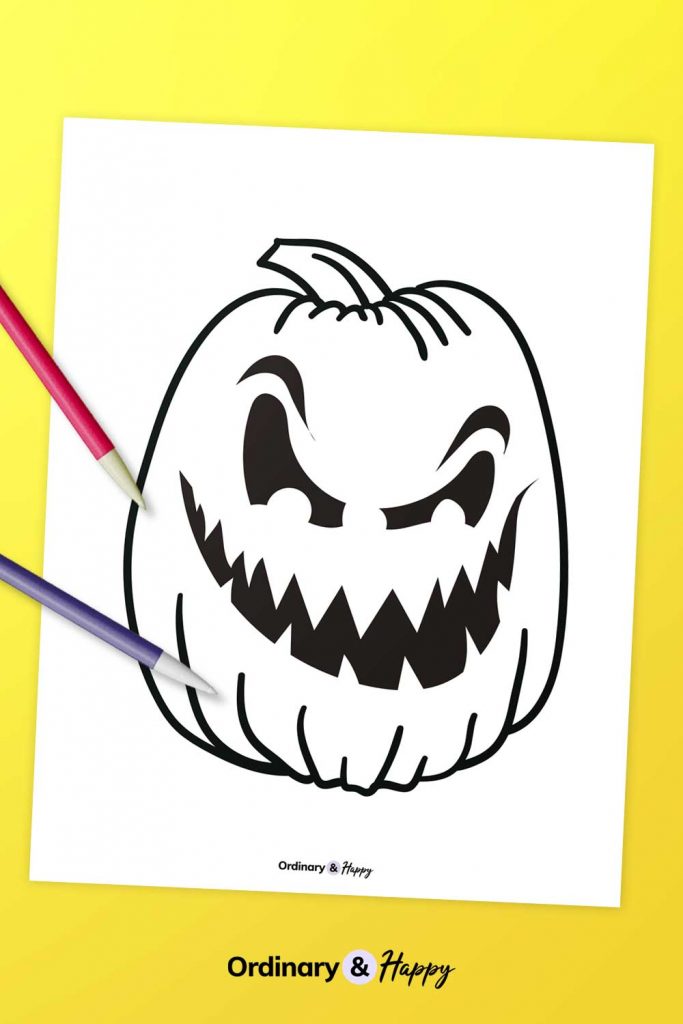 Want to take the spooky factor up a notch? My scary pumpkin printable has lots of character and is great for kids that love really getting into the Halloween spirit.
You could combine this printable with the templates, and encourage your kids to come up with the weirdest, whackiest, and scariest face they can!
Get it here
Skull Pumpkin Printable
Skulls and skeletons are an iconic part of Halloween. This printable combines both, putting a classic skeleton face carving on a blank pumpkin.
You and your kids can have plenty of fun adding color and designs. The big eyes are great to cut out, and you could place the cut-out pumpkin over a lamp or light, to create some really spooky house decorations.
Get it here
Cute Pumpkin Printable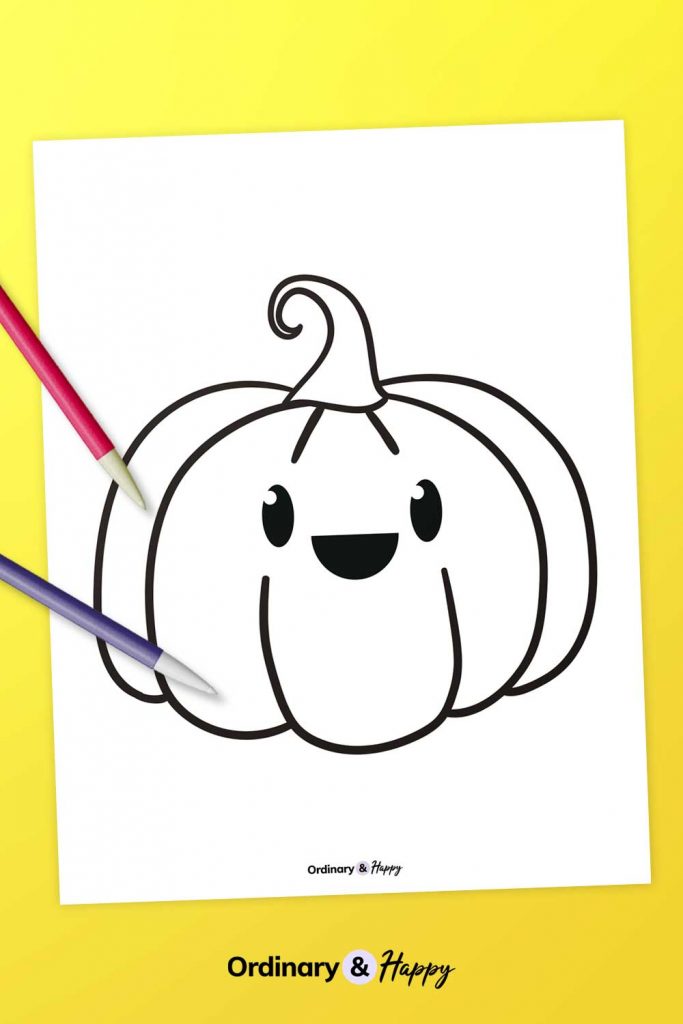 Got younger kids or kids that just aren't into scary and spooky things? That's where my cute pumpkin printable can come in handy.
This little pumpkin has an adorable emoji-like face, free of any spookiness. You can give this design to your kids to color on Halloween, and let them enjoy the day without having to look at anything too scary or whacky.
Get it here
---
Halloween is the perfect time to get creative. From costumes to house decorations, innovating and having fun is a big part of this beloved time of the year.
These pumpkin template printables are great for both kids and adults to color, design, and display around the house.
Plus, you don't just have to use them at Halloween. You could use them at Thanksgiving, in the fall season, or any time of the year.
Print them off, and get creative. At the end of the day, drawing, coloring, and doodling is all about getting creative. Let your kids' and your imaginations run wild, and see what you can come up with!
You Might Also Like to Read
---
Planning a Halloween party soon? Keep these cool pumpkin printables in a safe place, by saving this article to one of your printables or Halloween Pinterest boards.