This post may contain affiliate links, meaning if you book or buy something through one of these links, I may earn an affiliate commission at no additional cost to you. Learn more
Get inspired to make your bucket list a reality with these things to do before you die, and commit to filling your remaining time on Earth with magical moments and thrilling experiences that will stay with you right until you 'kick the bucket', pun intended!
Things To Do Before You Die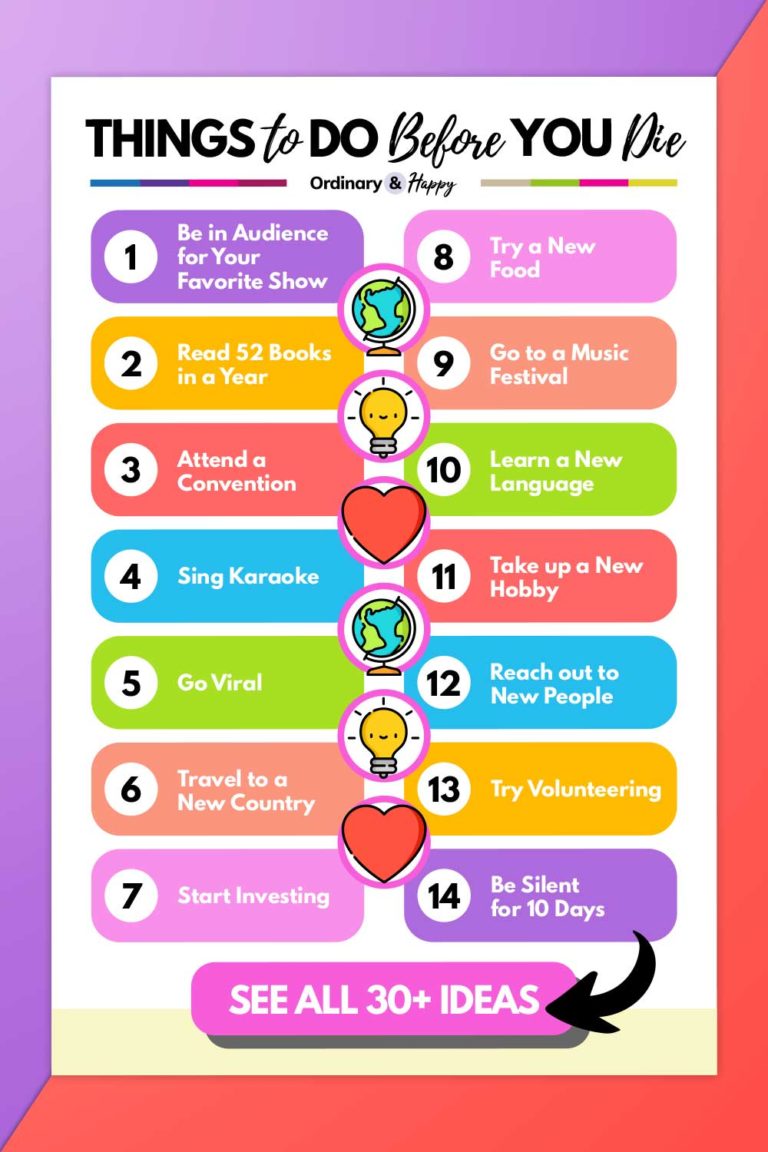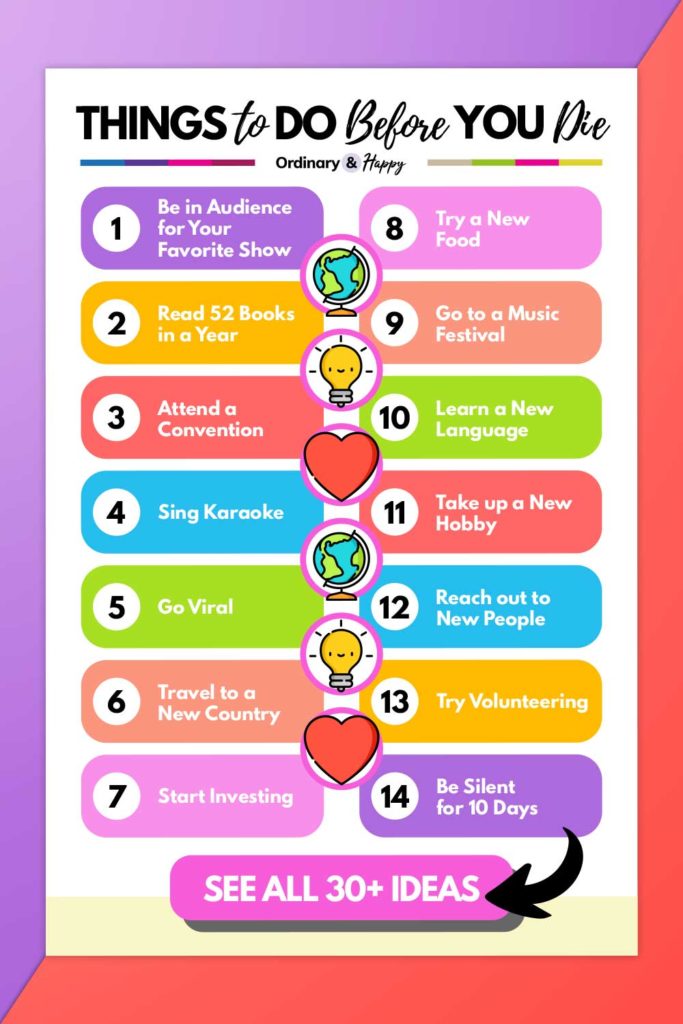 ---
Fun
1. Be in the Audience for Your Favorite Show
Is there a show you really love? Whether it's a live chat show or your favorite sitcom, it's easier than ever to become part of the audience.
There are sites and newsletters that you can sign up for, and when there are openings to be in the audience, you can enter into the lottery to be chosen.
With a careful eye on your inbox and a bit of luck, you can see that show live.
2. Read 52 Books in a Year
Have you got a big pile of books that you've wanted to read forever? It's hard to do so when you're dealing with other things in your daily life.
If you really want to read them and create something fun for your bucket list, then why not make it a challenge?
Aim to read one book a week, and you'll be able to work your way through them in no time.
Related: Best 30-Day Challenge Ideas to Try This Year
3. Attend a Convention
Is there something you're really interested in? Whether it's toy collecting, model railways, theme parks, or anything else you can think of, there's probably a convention dedicated to it.
Look online to see what's out there, and attend a convention of your choice. You'll be able to make friends, pick up goodies, and learn more about your favorite interest.
4. Sing Karaoke
Everyone has a pop star in them, waiting to come out. If you've never sung karaoke before, then you should do so now.
You can head to your local karaoke night and sing there, but if the idea of a crowd is too much for you, don't worry.
You can book individual karaoke rooms, which are big in Japan and are now popping up all over the world. These give your own room to sing your heart out.
---
Exciting
5. Go Viral
If you're someone who makes content online, this is the dream. When you go viral, everyone will see your video or post, and they'll be talking about it for days.
It is hard to go viral on purpose, but you can try by using hashtags that are trending, and jumping on any trends as they happen.
Once you get your viral moment, you can tick it off the list.
6. Travel to a New Country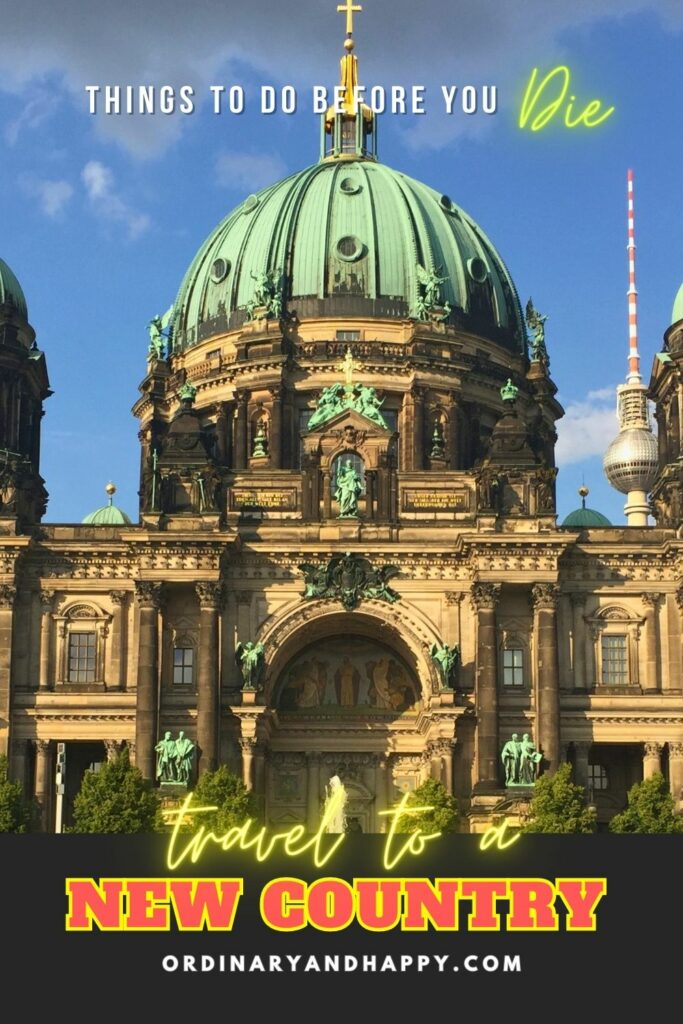 There are so many exciting and interesting countries out there. Have you been to them all?
Is there somewhere you've always wanted to go, but have never been to before? If so, then why not add this to your list?
Going to a new country is an adventure that everyone should experience at least once.
7. Start Investing
There are lots of people out there who are looking for ways to invest in their future. Does that sound like you?
If you want a way to make your money work harder, then you'll want to look into investing. Get started now and you can be set for the future.
8. Try a New Food
This is one for the people who want to be more adventurous about what they eat. If you want to expand your palate, then you'll want to try a new dish.
If you're not sure what dish to try, think about a dish you already love and pick another dish that comes from the same country or culture. That way, you'll be able to try something new and fun.
9. Go to a Music Festival
Here's something else you'll want to try if you've never done it before. There are music festivals all over the world that cater to almost every kind of taste out there.
Whatever you like to listen to, there's going to be a festival that caters to you.
Going to a music festival lets you experience a huge amount of bands and acts, so it's something everyone has to try.
---
Interesting
10. Learn a New Language
This is for those that want to travel to a country where they don't know the language, or they just want to learn a new skill.
You can take classes in your chosen language, or you can use apps like Duolingo to learn enough to get you by when you do visit the country.
11. Take up a New Hobby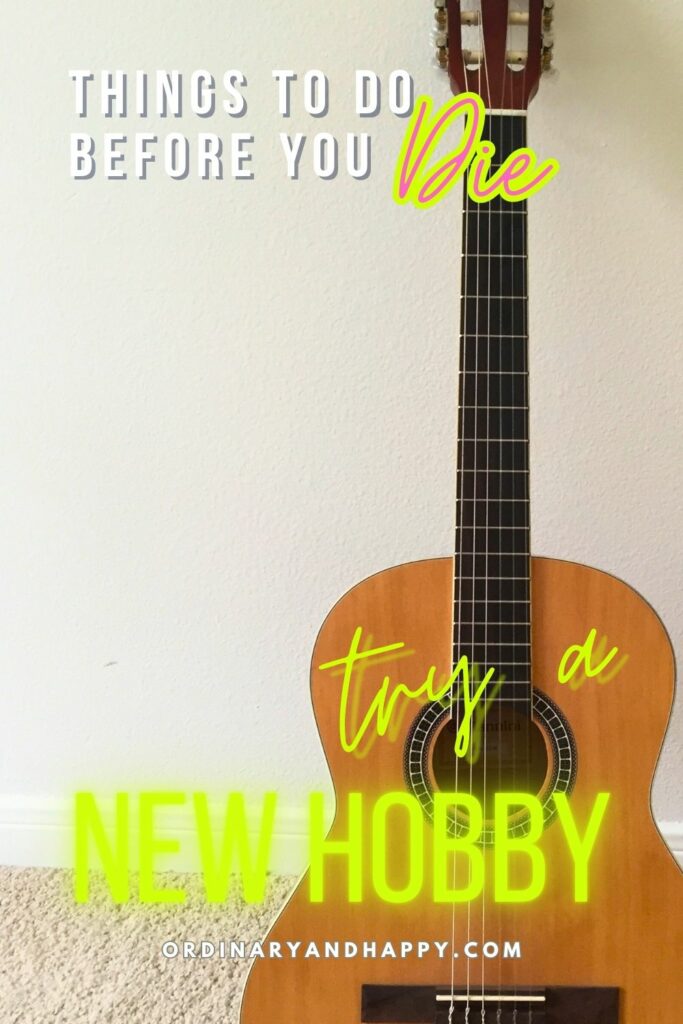 There's going to be at least one hobby that you've always wanted to try but hadn't got around to before.
Whether you thought it was because of a lack of time or funds, or you were just worried you wouldn't be good enough at it, you can ignore those fears and just get stuck in.
Once you start, you may well find it's your favorite thing to do.
Read more: 100+ Hobbies to Try (The Ultimate Bucket List of Hobbies)
12. Reach out to New People
Who wouldn't like new friends in their life? If you want to switch things up a bit, you can start reaching out to new people and making connections.
This can be as easy as chatting online or striking up a conversation at a bar.
13. Try Volunteering
Do you have a cause that you believe in? Then you can lend your time and energy to helping it.
Look into charities near you that are looking for volunteers. You can get trained up and start lending a hand quite quickly, and start making a difference.
14. Be Silent for 10 Days
This feels like an odd one, but there's no denying that we talk more than ever before. You can take the challenge to be quiet, and see what happens.
---
Epic
15. Visit Six out of Seven Continents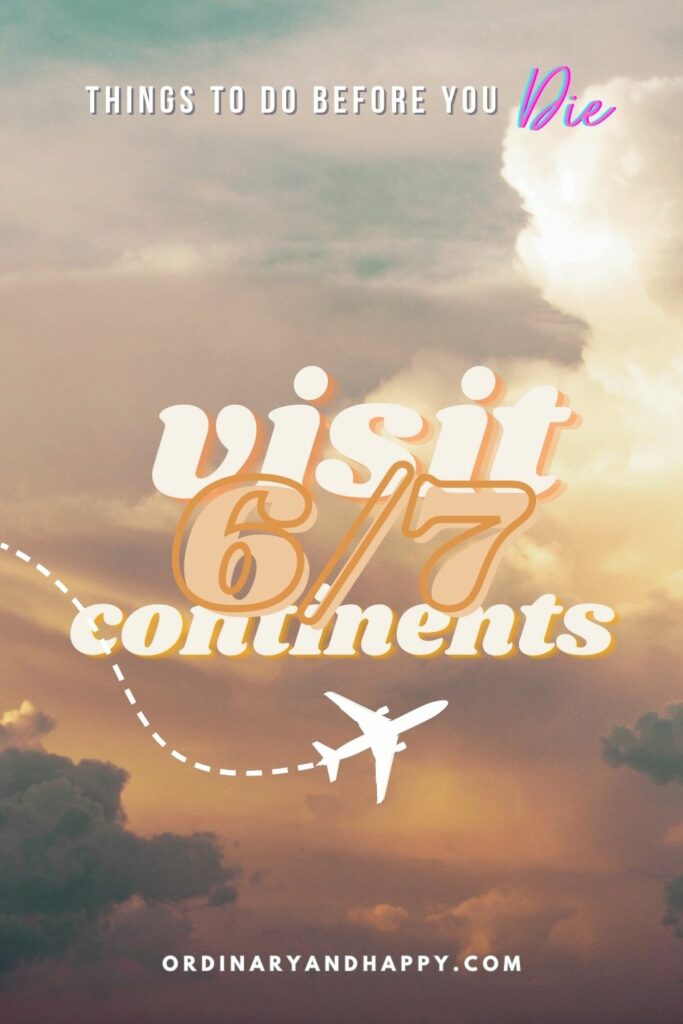 This is a good option for those that love to travel. You can make it a goal to touch six out of the seven continents on Earth. Antarctica is optional, but who says you can't go if you don't want to?
16. Do a Color Run
Color runs are a fun take on 5k runs. If you're a runner and never tried to before, get involved.
These runs start with you wearing all white, and as you progress through the run, you get doused in different colored powders. At the end, you're going to look like a rainbow.
17. Go on a Road Trip
Have you ever been on a road trip before? There's nothing more fun than hopping into a car and heading across the country, to see what's out there.
It's an amazing way to explore your own country, or even visit somewhere new. Plan ahead and hit all the spots you wouldn't usually see as a tourist.
Related: 40 Best Things to Do on a Road Trip
18. Buy that Expensive Champagne
When you go to the club, you'll see that expensive champagne behind the bar and wonder what it would be like to drink it.
Just once, why not order it? It's fun to live large, even if it's just once.
---
Crazy and Daring
19. Go Bungee Jumping
Bungee jumping is a common addition to bucket lists, as it's such a scary yet exhilarating thing to do.
Start looking around to see where bungee jumping is being offered near you. You can book your jump and face your fears.
Who knows? Once you've tried it, maybe you'll want to do it all the time.
20. Swim with Sharks
Again, this is another famously dangerous activity that some people love to do for the thrill.
Typically, you'll be lowered down into the water in a cage, so you can be with the sharks safely. However, you'll still get a huge adrenaline boost when you see them coming toward you.
21. Go Skinny Dipping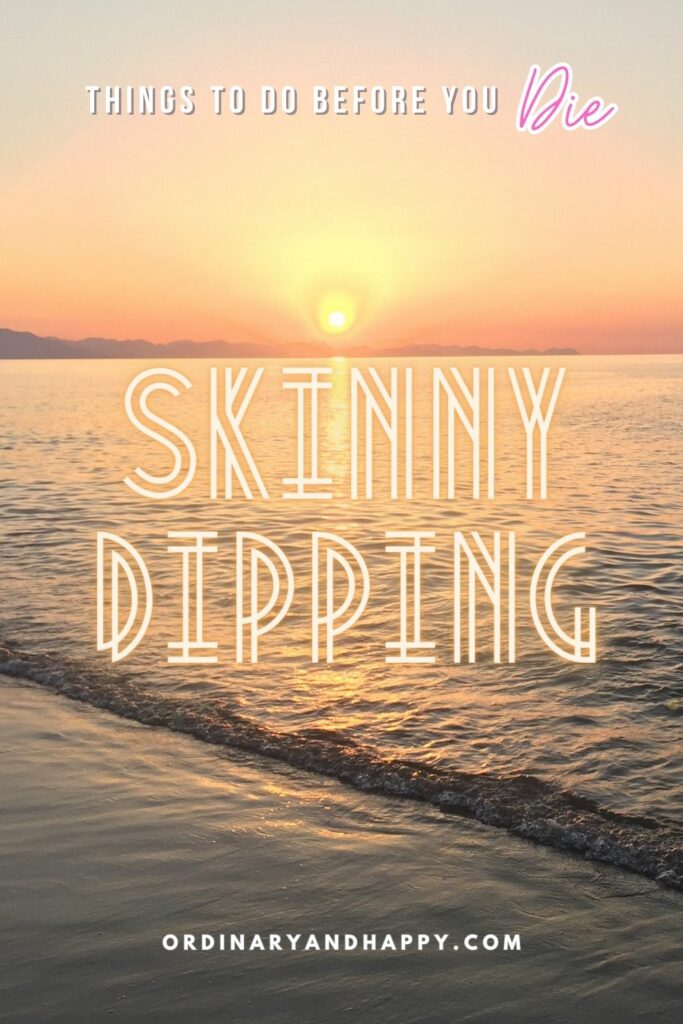 This is another bucket list item that you should try at least once. It's something a little bit risqué and out of the ordinary, but if you've never tried it before, you should give it a go.
22. Be Part of a Flashmob
A flashmob is when a large group of people come together in a public area to do something, such as a dance. Once they're done, they then disperse and leave the area as it was.
It's a lot of fun, and you can be a part of something big and exciting.
---
Simple
23. Try Vegetarianism Or Veganism
Ever wanted to try veganism or vegetarianism? If you haven't before, why not try it for a month?
You'll learn a lot of new recipes, and see just whether the lifestyle is for you full time. For many, once they try it, there's no going back.
24. Find the People Who Make You Happy
This is a life goal that many people add to their list, but they're not sure how to go about it.
Think about the people in your life right now. Are they people who lift you up, and make you feel good about yourself? If not, you'll want to seek out the people who do that.
25. Take Care of Your Health
There are lots of different ways you can take care of your health, and you'll need to decide what this is.
For some people, it's giving up alcohol or smoking; for others, it's getting eight hours of sleep a night; and for others, it may be getting more exercise.
Make it a habit to make your health better, and you'll see the results.
26. Take Time to Do Nothing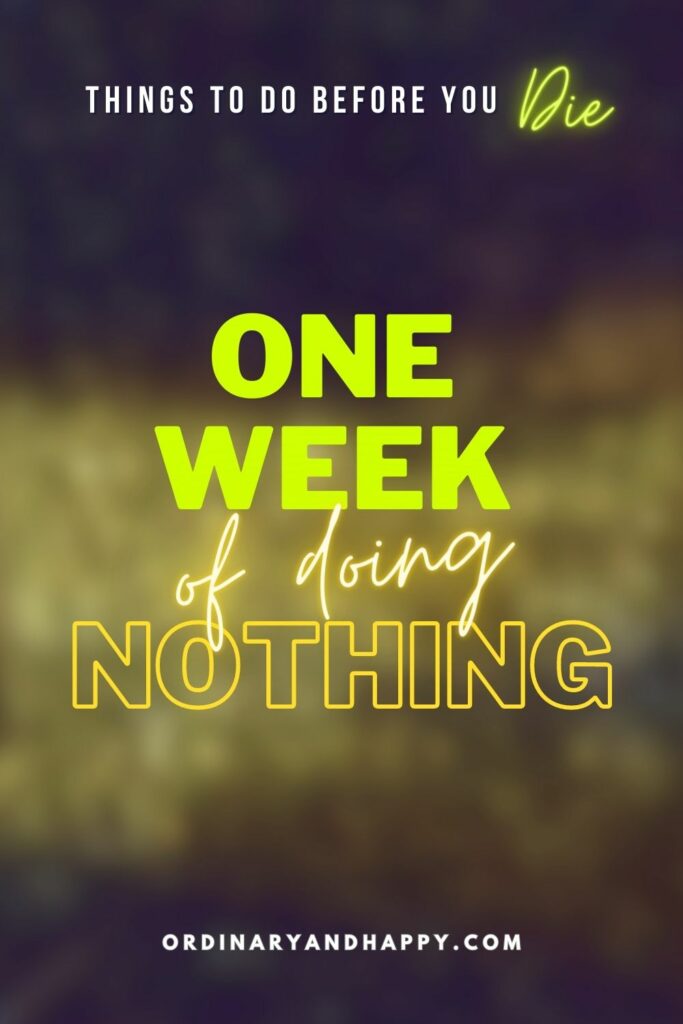 In this day and age, it's so easy to be on the run, all the time. Many people never just take the time to sit down and relax.
Make it a bucket list item to just clear your schedule for a few hours, a day, or even a week. Have nothing lined up. How does it feel? It may be just what you need to relax.
---
More Things To Do Before You Die
27. Reach the Top of Your Career
This is a common bucket list item. If you're in a career you love, you'll want to be able to reach the top of it.
Look at what you'll have to do to get to the peak of your career. What does that look like? What skills will you need? Create a plan now, and you can get to work.
28. Publish a Creative Work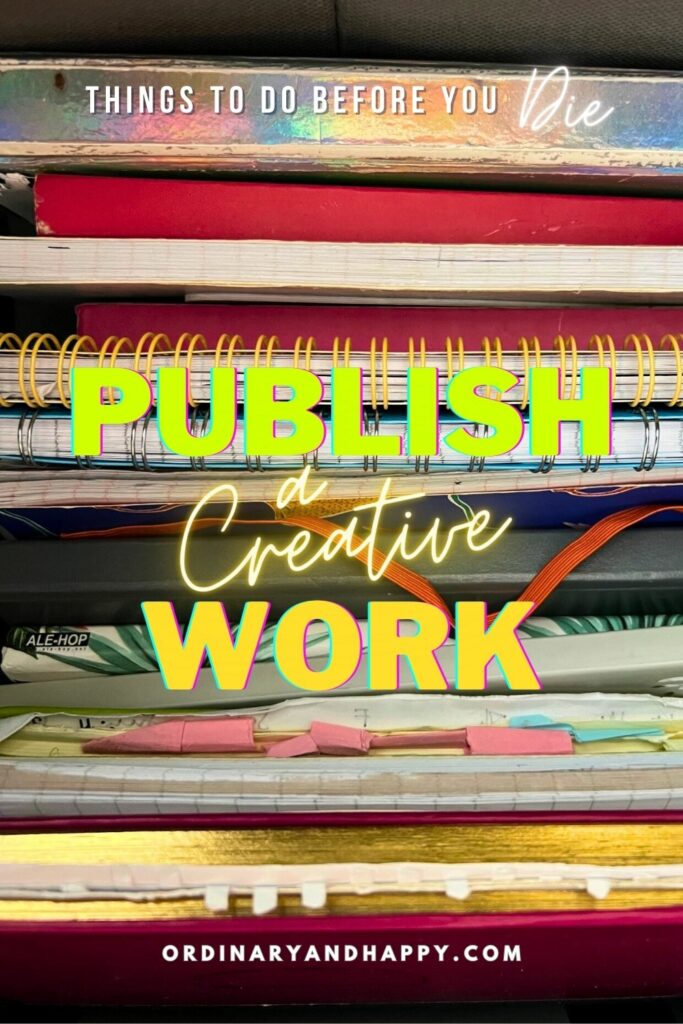 There are so many people in there who are creative but feel as though they can't make anything as they don't have the time or the expertise.
However, that shouldn't stop you from creating something of your very own. For example, you can write a book, create YouTube videos, make your own music, or whatever it is that gets your creative juices flowing.
The point isn't to sell it, although that's a bonus. The point is simply to make something and enjoy the process.
29. Learn to Be an Early Riser
There's no denying the allure of lying in bed, but you can't deny that so much more gets done when you're an early riser. That's why it's something that you'll want to put on your bucket list.
You can get up with the dawn and really get on with the things that are important to you.
Whether that's working on creative pursuits or simply getting the housework done before you go to work, being an early riser is highly beneficial.
30. Make the News
Finally, do you just want your 15 minutes of fame? If so, then you'll want to make it onto the news.
What can you do that's newsworthy? It could be anything on this bucket list, so do your best to tick off as many ideas as you can, and be someone that the news wants to talk to.
---
These are all great bucket list ideas you can add to your list today. Do any of them appeal to you? Are there any other ideas that you can think of? Feel free to comment below, and start getting ready to spend your time on Earth making memories that will last a lifetime.
You Might Also Like to Read
---
Inspired to add to your bucket list? Keep this amazing list of ideas for safekeeping by saving this article to one of your Pinterest boards.