This post may contain affiliate links, meaning if you book or buy something through one of these links, I may earn an affiliate commission at no additional cost to you. Learn more
Spread more than a little warmth and love in a creative with a heart template printable, giving you and your kids plenty of opportunity for quality time coloring, drawing, and cutting out.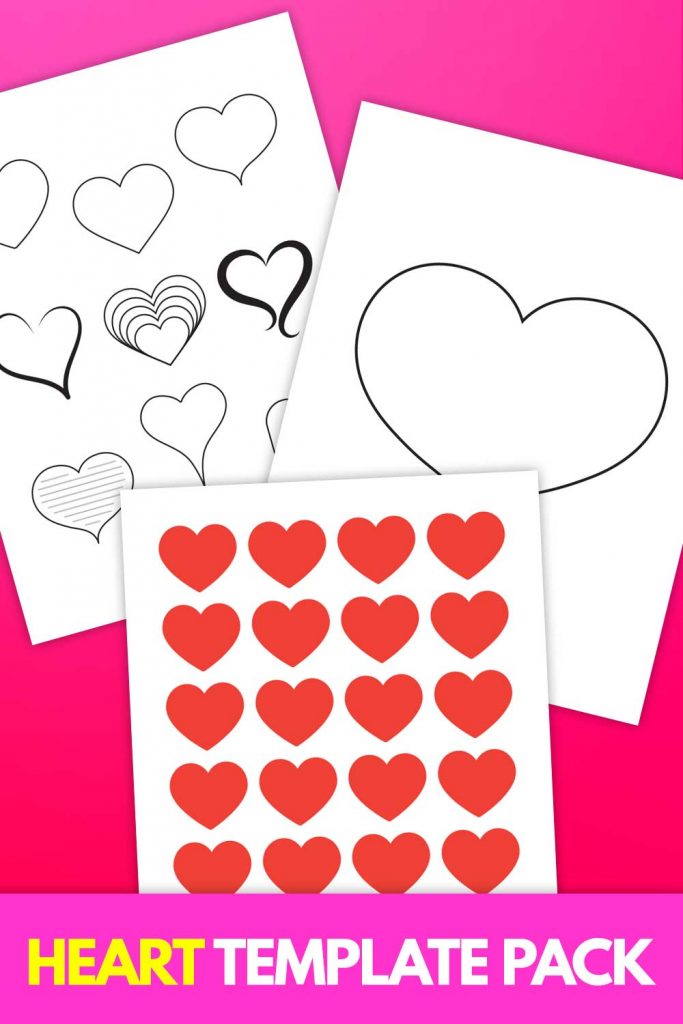 Hearts are one of our most iconic and loved symbols. The sight of a heart can mean so many positive things.
With our heart template pack, you have so many different opportunities for coloring, creativity, and multi-use around the house.
Help your kids get creative. Encourage them to color them, draw on them, and use them to spread a little love at home, and with their friends.
---
Heart Template Printables
Free Heart Template Printable
If you're looking for a big, simple heart for you and your kids to use, my free heart template printable is good to go for you to download and print off.
With a blank canvas to work with, there's no end to the fun and creativity you can have with this template. A kid with a big heart needs a printable to match the size of their love and passion!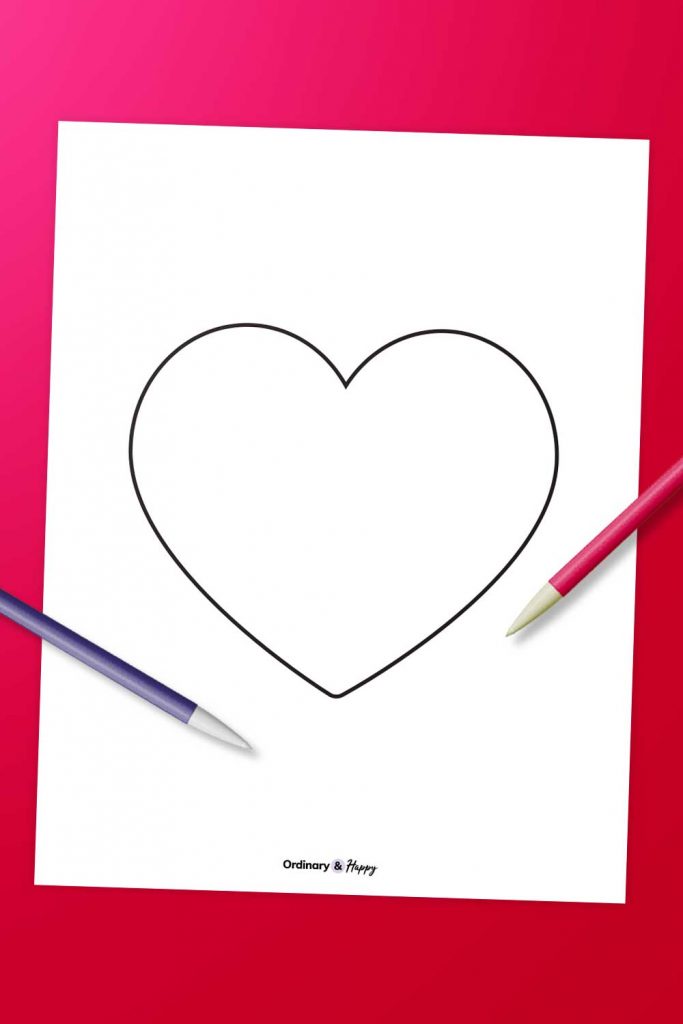 Get it here
Premium Heart Template Printable Pack x12
Want more options, more creativity, and more ways to spread the love? My premium heart template pack has a heart for all occasions.
There are templates for drawing, different types of hearts, hearts great for coloring, and hearts ideal to cut out for stickers, textbooks, and rewards.
The possibilities are endless with this template pack. Let your heart, and your imagination, run wild with these printables!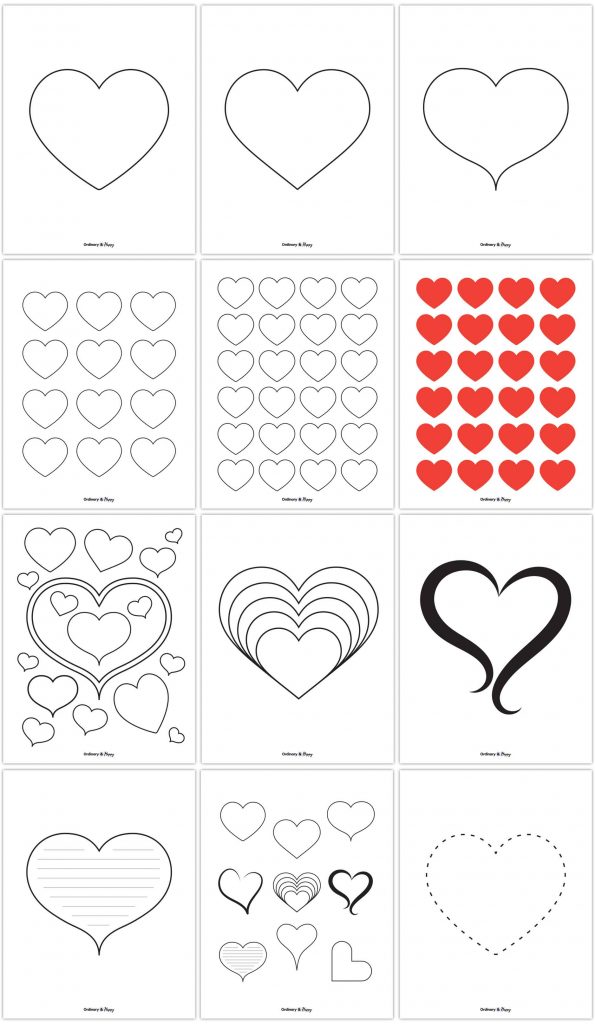 Here's what you get in this printable template pack:
1x large rounded heart template
1x large straight bottom heart template
1x large curved bottom heart template
1x heart set of 12
1x heart set of 24
1x red heart set of 24
1x heart medley
1x large straight bottom heart repeated
1x large cursive heart
1x lined heart
1x multiple heart templates set of 9
1x cut-out heart
Get it here
The printables in this article are all US letter size. However, they can work on both US letter and A4 size paper at home, depending on your setup.
As mentioned, there's no end to the things you can do. For the repeated heart printables, you may want to consider some sticker paper.
That way, you can print them out, cut them out, and peel off the backs to create your very own heart stickers for your kids to wear, stick, and pass around.
But however you use them, the important thing is your kids have fun. Some kids will love to color these hearts with many different colors.
Others will love bringing them to life as characters or as a part of worlds conjured up by their imaginations.
However you use them, I really hope you and your kids have fun with these templates. And if you want to share them online through your website or on social, please include a link to this page when sharing.
---
Spread plenty of joy and love with these printables. There are just so many things you can do with them.
Let your kids color, doodle, stick, and cut until their hearts are content. The possibilities are endless, and the love knows no bounds!
You Might Also Like to Read
---
Keep these heart printable templates in a safe place by saving this article to one of your Pinterest boards.