This post may contain affiliate links, meaning if you book or buy something through one of these links, I may earn an affiliate commission at no additional cost to you. Learn more
Track your period and identify patterns with ease using one of these colorful and easy-to-use period tracker printables you can download and print today.
Period Tracker Printables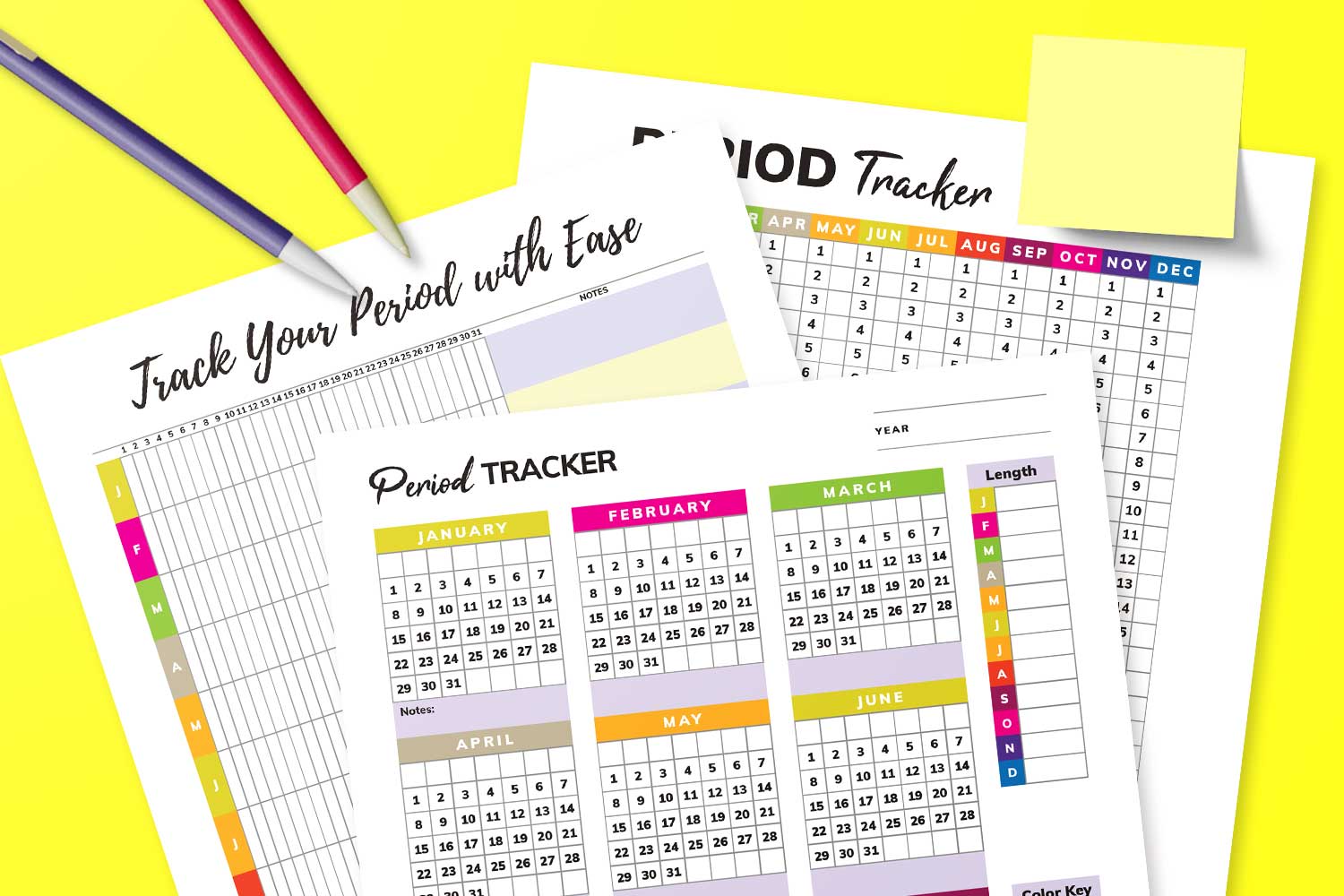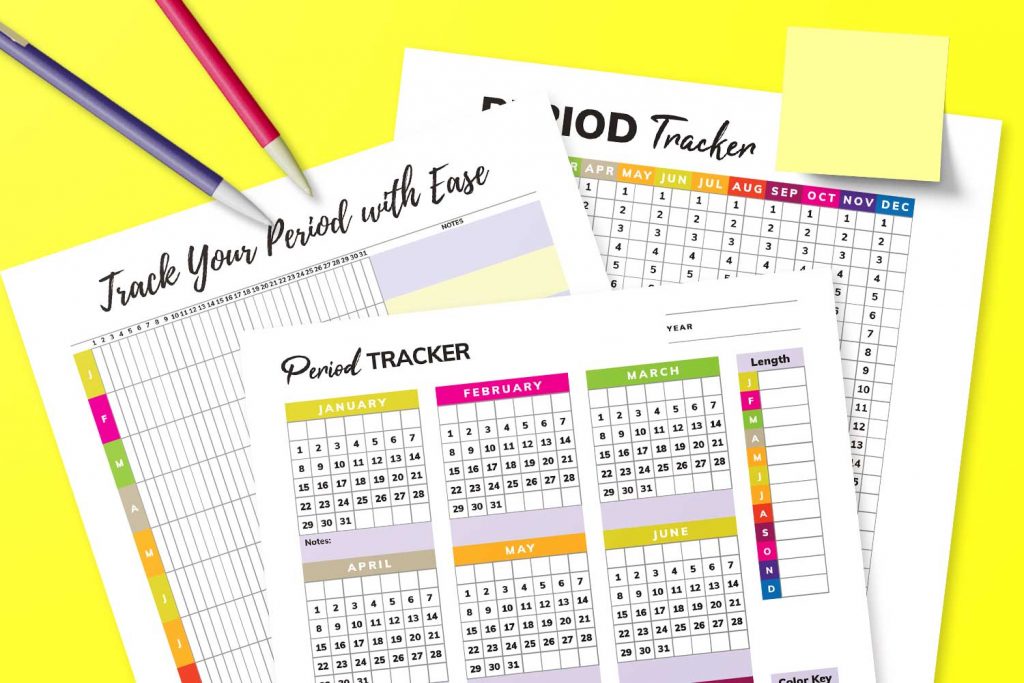 Understanding our bodies is vitally important when it comes to organizing our days, when we eat and drink, and arranging our work and social life, sometimes down to the minute.
Whether you lead a busy life, or for health and wellbeing reasons, tracking your period can help reduce lots of anxiety and stress and help you better organize your day-to-day life.
The beauty of using a printable to track your period is in its simplicity. You can score or color the days in seconds, and glance at your printable if you're in doubt or want to know when your next cycle is due to start.
Our four period tracker printables are simple, colorful, and can help you track your cycle with ease and confidence.
---
Free Period Tracker Printable
1. Free Simple Grid Period Tracker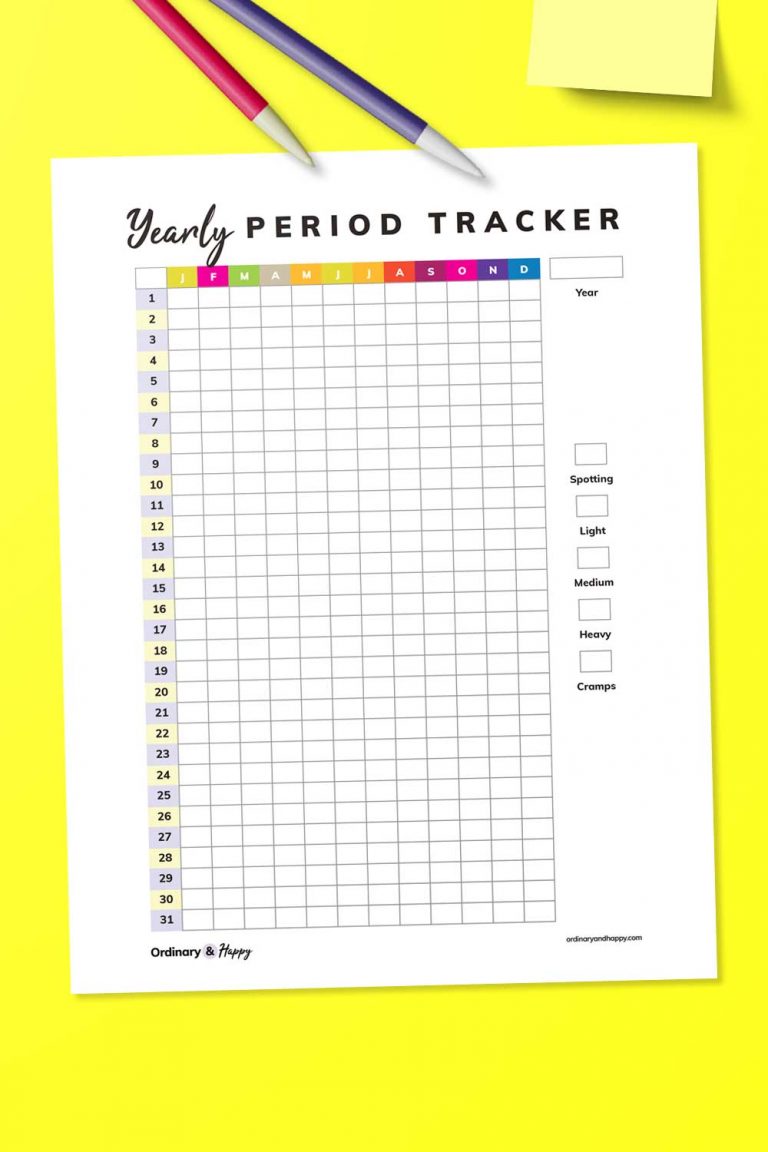 If you want to keep things simple, our simple period tracker grid allows you to track your cycle for an entire year in an easy, color-coded way.
You can also use the white space to add more to the key or record notes as you move through the year.
Get it here
---
Premium Period Tracker Templates
2. Calendar Period Tracker
Our calendar-style period tracker allows you to collect a great deal of data around your monthly cycle for the entire year.
The calendar months allow you to track in weekly intervals, and there is room to place Monday – Sunday at the top of every calendar to correspond to the correct day.
You can assign colors to the type of flow on the right and color in the days of the month accordingly.
This period tracker printable allows you space to document each cycle's length and leave some simple notes beneath each month.
Get it here
3. Column Period Tracker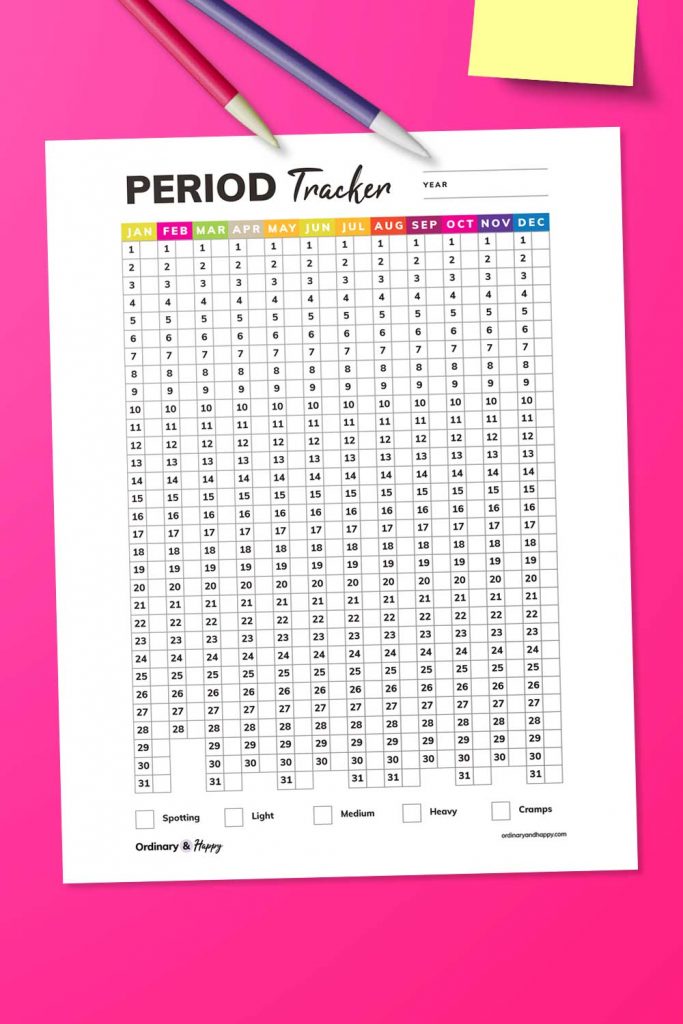 Our column period tracker is simple to use and allows you to spot patterns with ease, courtesy of its color-coded key and its use of repeated numbers.
If you simply want to track your cycle, this is a great choice. If you're not much of a note-taker, the blank boxes and spaces can become a little overwhelming.
You can use this tracker to quickly scan where you're at in the month and how it should align with the other months.
Get it here
4. Detailed Period Tracker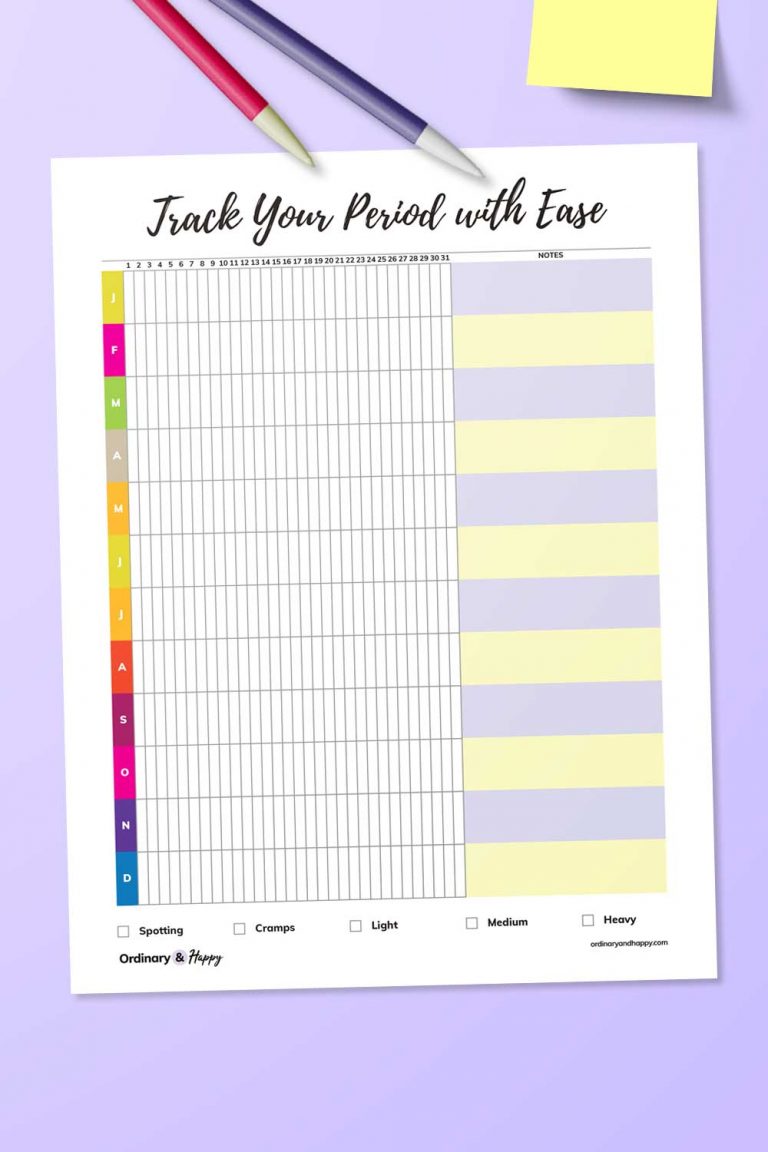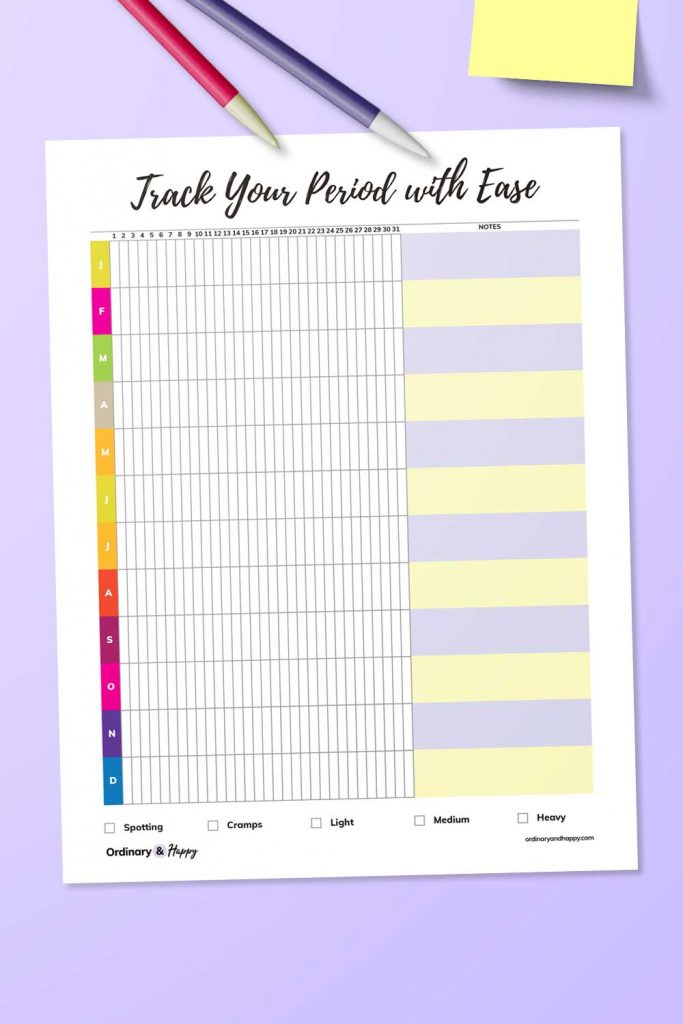 If you like to journal and take detailed notes about your cycles, this could be a great choice of tracking printable for you to download and use.
Our detailed period tracker allows you to color or score the days of each month, depending on your preference.
At the end of each month, you have a large area to record notes, feelings, and observations in a manner that best suits you.
Get it here
---
Don't let uncertainty and anxiety consume you when it comes to your menstrual cycle. With just a little planning, you can confidently track your cycle and get a better understanding of your body through journaling and color-coded tracking.
Our printables are so easy to use and can make instant changes to your daily routine. Once you have printed them out, consider laminating the paper to help it maintain shape and prevent damage throughout the whole year.
You Might Also Like to Read
---
Keen to use one or more of your period tracker printables to track your cycles? Keep this article for safekeeping by saving it to one of your self-care or printables Pinterest boards.