This post may contain affiliate links, meaning if you book or buy something through one of these links, I may earn an affiliate commission at no additional cost to you. Learn more
These inspirational bad day quotes will help inspire you to keep going on those days that just aren't going your way
Best Bad Day Quotes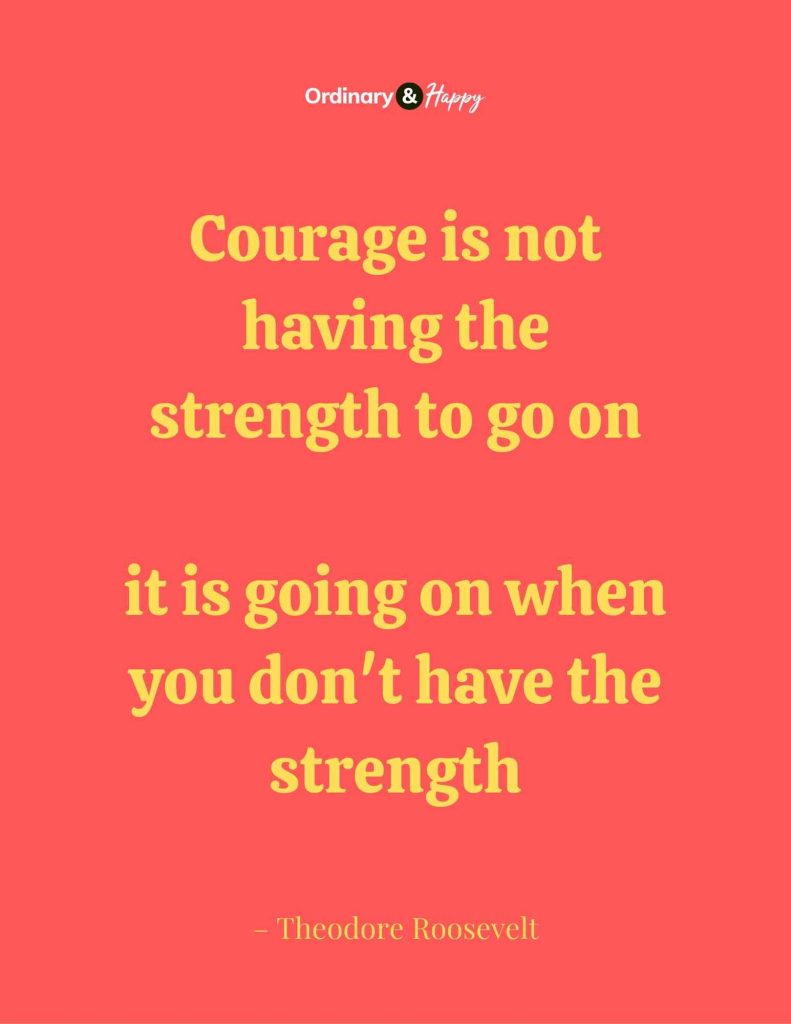 Courage is not having the strength to go on; it is going on when you don't have the strength.

– Theodore Roosevelt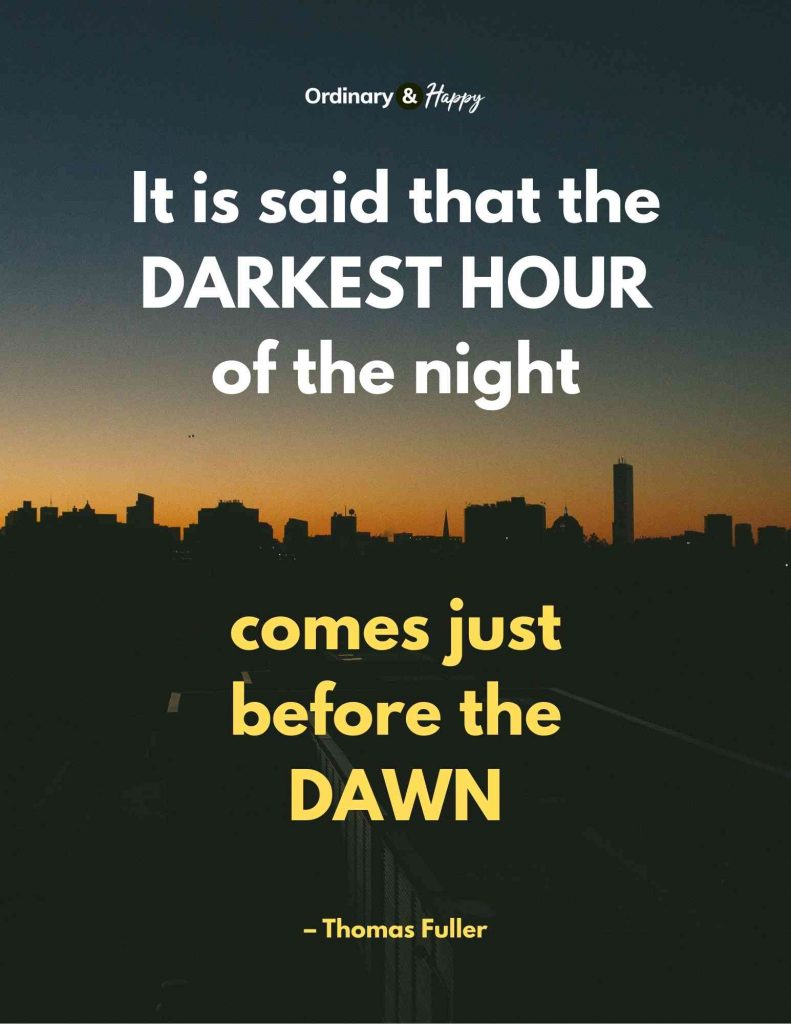 It is said that the darkest hour of the night comes just before the dawn.

– Thomas Fuller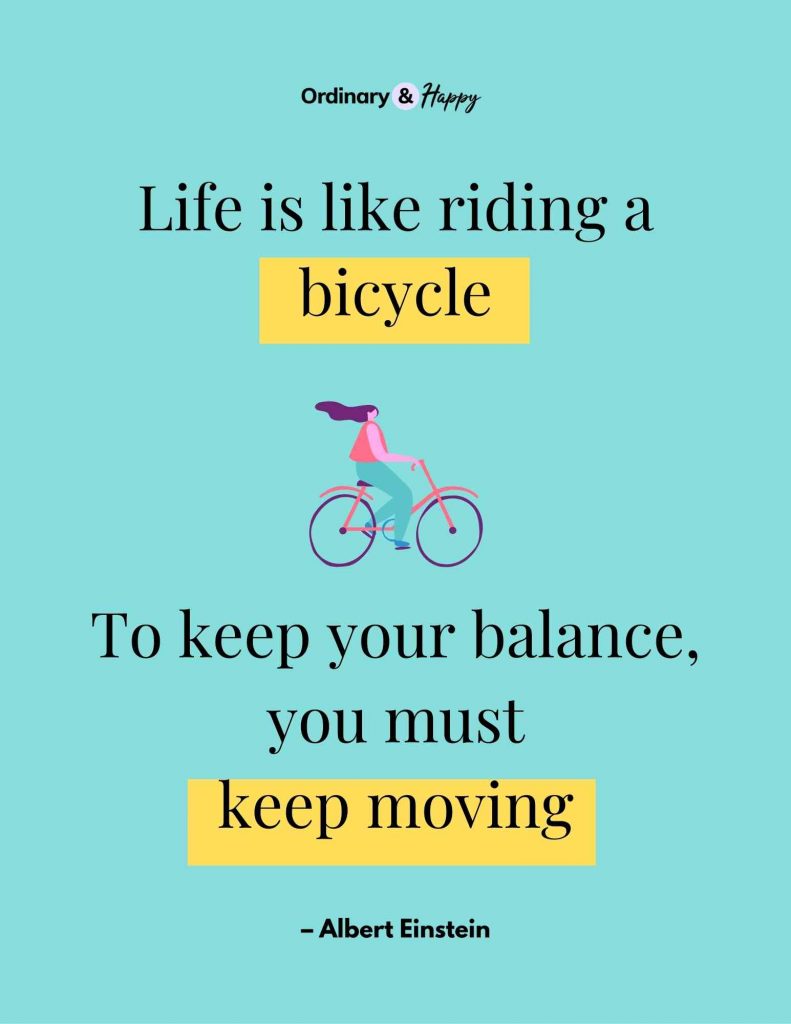 Life is like riding a bicycle. To keep your balance, you must keep moving.

– Albert Einstein
If you can't fly then run, if you can't run then walk, if you can't walk then crawl, but whatever you do you have to keep moving forward.

– Martin Luther King Jr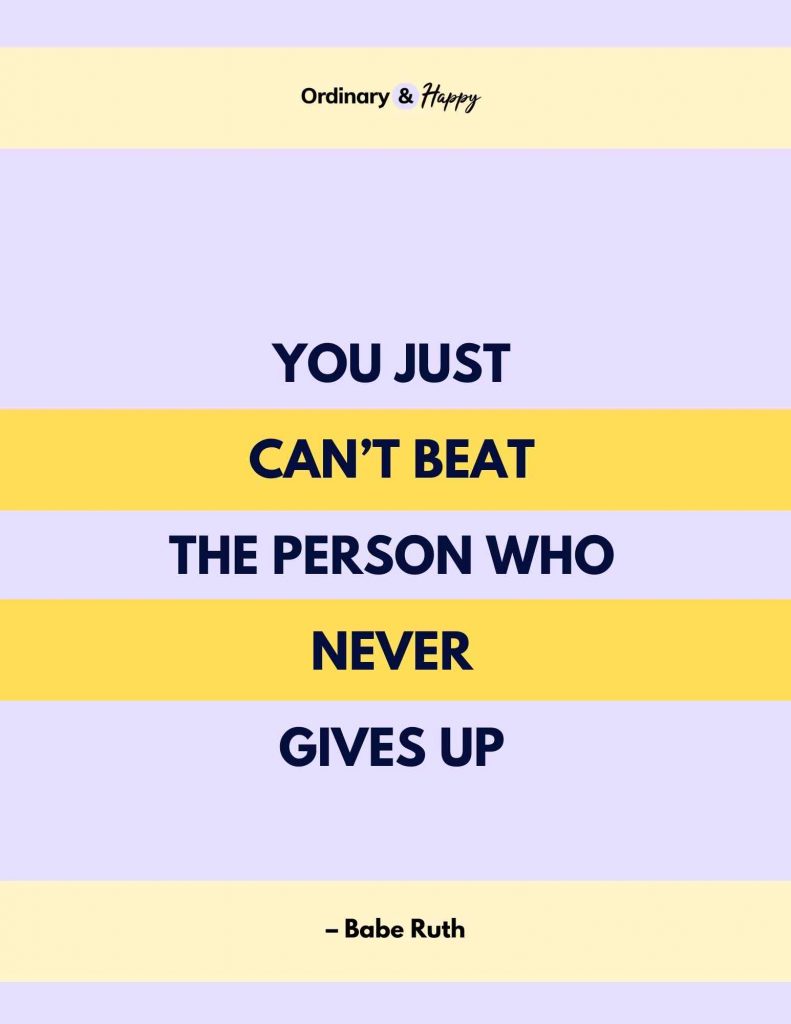 You just can't beat the person who never gives up.

– Babe Ruth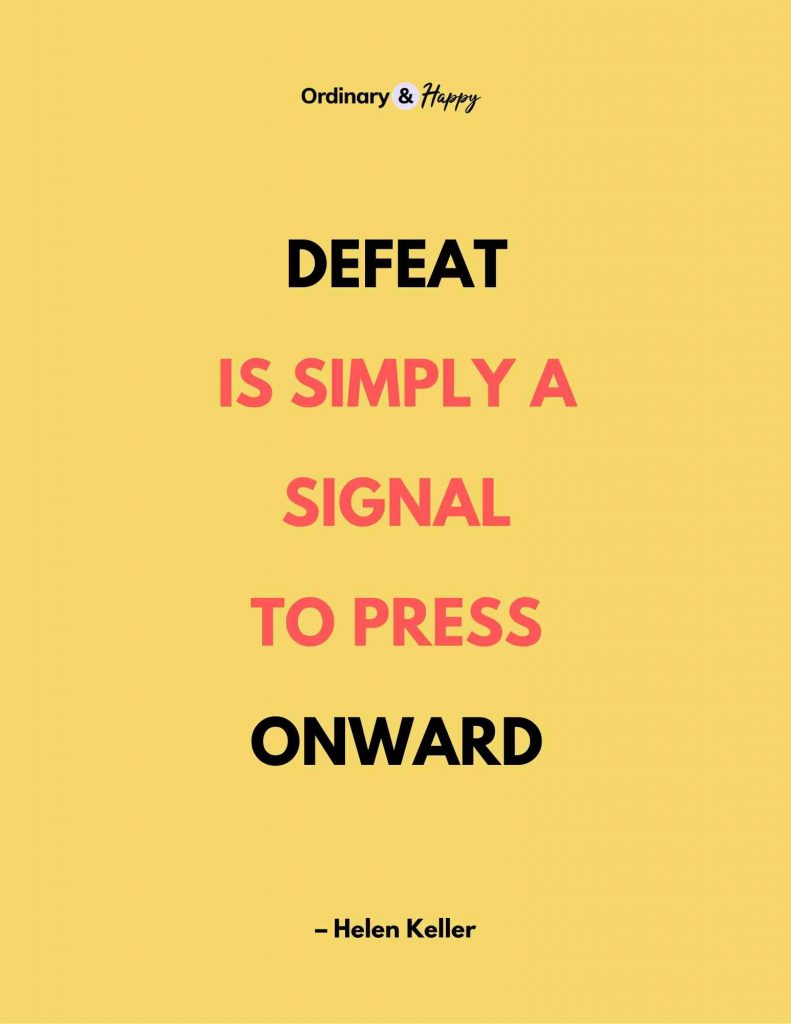 Defeat is simply a signal to press onward.

– Helen Keller
Our greatest weakness lies in giving up. The most certain way to succeed is always to try just one more time.

– Thomas Edison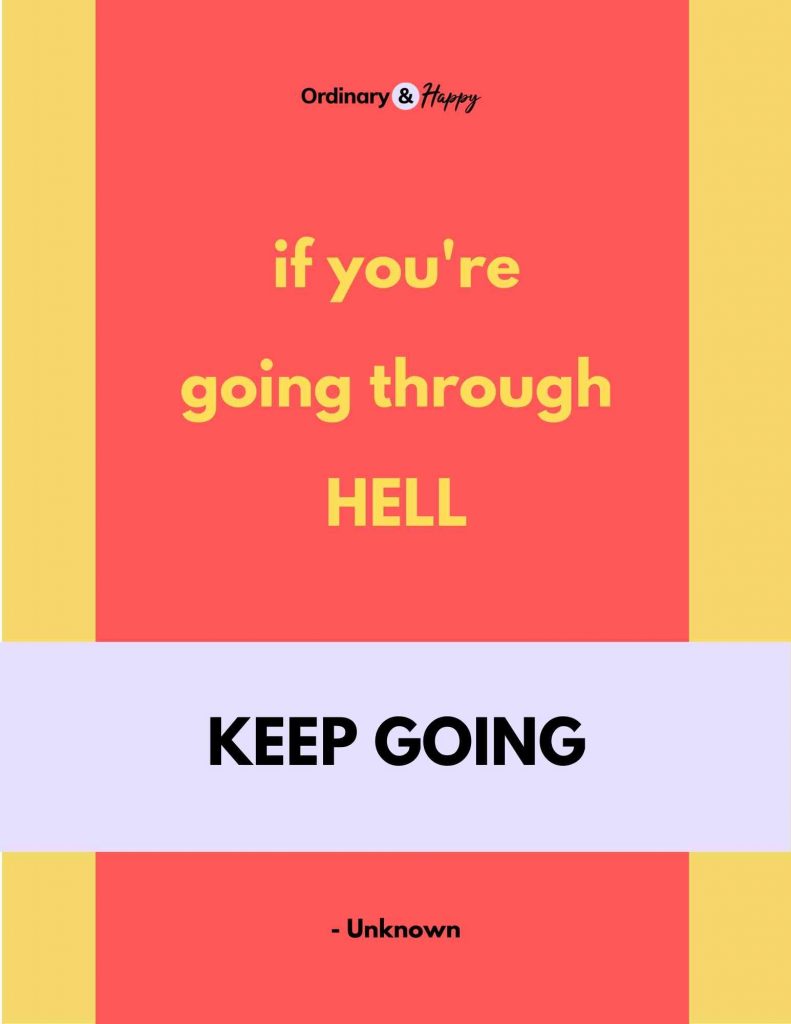 If you're going through hell, keep going.

– Unknown
Storms don't last forever.

– Unknown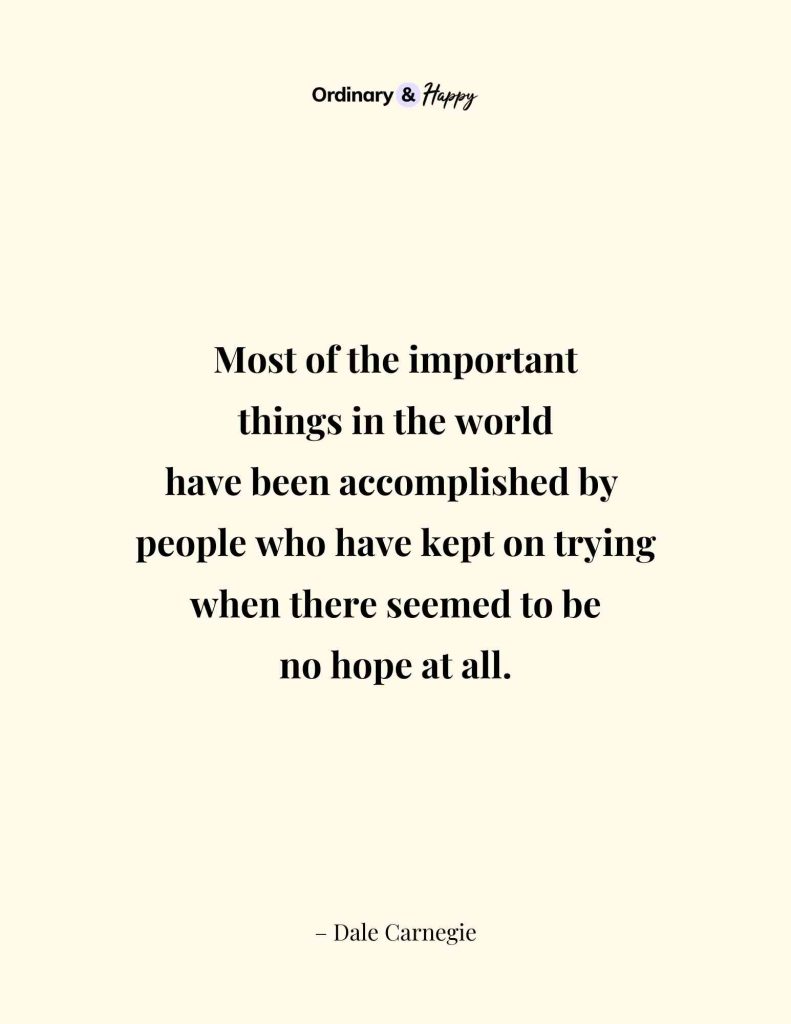 Most of the important things in the world have been accomplished by people who have kept on trying when there seemed to be no hope at all.

– Dale Carnegie
Our greatest glory is not in never falling, but in rising every time we fall.

– Confucius
Be kind, for everyone you meet is fighting a battle you know nothing about.

– Anonymous
Non est ad astra mollis e terris via. / There is no easy way from the earth to the stars.

– Seneca
The greater part of our happiness or misery depends on our dispositions and not on our circumstances.

– Martha Washington
If you fell down yesterday, stand up today.

– H. G. Wells
The difference between a strong man and a weak one is that the former does not give up after a defeat.

– Woodrow Wilson
Nothing lasts forever. Not even bad days.

– Ordinary & Happy
---
We all have bad days. How we overcome those negative feelings and turn our sadness or frustration into positive energy is what really matters.
When you're next having a bad day, use these inspirational quotes to help you change your state of mind.
You could frame them in your home office, or hang them from the wall. Or, you could just write them in your journal or diary.
Don't let the bad days get you down every time. Get inspired with these quotes, stay positive, and keep moving toward happier times.
You Might Also Like to Read:
---
Pin this article to your inspiration boards on Pinterest for safekeeping and later reference.