This post may contain affiliate links, meaning if you book or buy something through one of these links, I may earn an affiliate commission at no additional cost to you. Learn more
Intrigued to try one of the many food subscription boxes on the market, but don't know where to start? You've come to the right place.
This rundown of subscriptions covers both popular choices and specialty options for particular types of food. I'll let you know what they offer, and what specifically I like about their boxes.
That way, you can try a box with confidence, knowing what you'll get. You can then decide if you like the service, the food, and whether a long-term commitment will help you become happier and healthier come mealtime.
Food Subscription Boxes
Popular
1. HelloFresh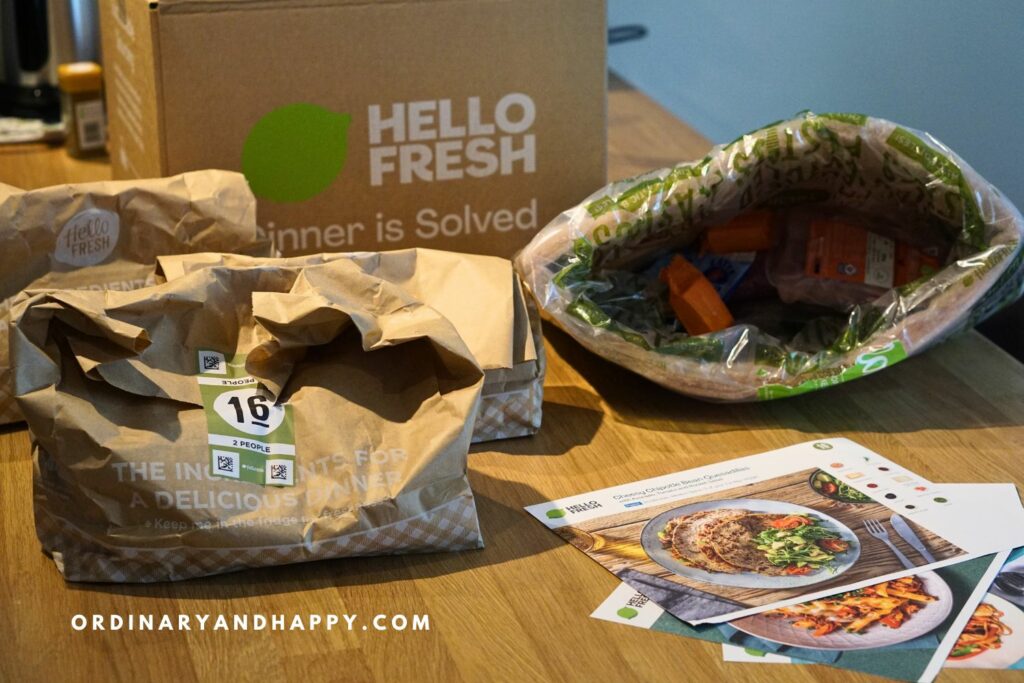 What They Offer
Offering a variety of recipes, including veggie options and low-calorie meals, HelloFresh is super flexible, so you can cancel or skip a week at any time.
You get a weekly delivery containing pre-portioned ingredients, and you can choose how many meals you want per week, between 2 and 6.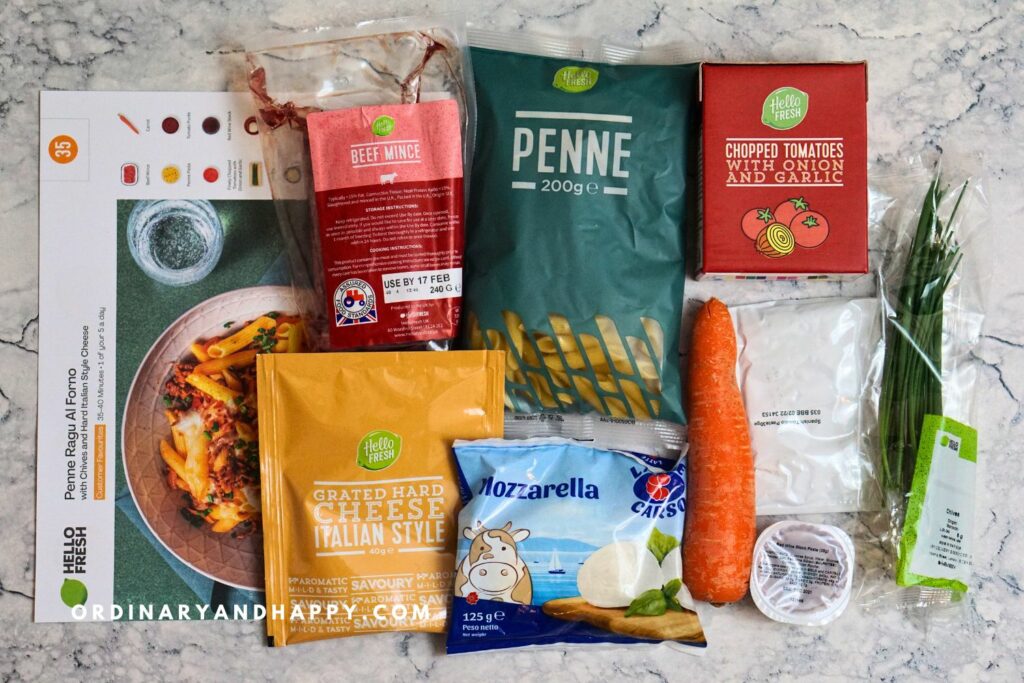 What I Like About It
HelloFresh was one of the original meal kit delivery services, and it's been at the front of the pack ever since.
Its protein-rich meals don't skimp on meat, and it's affordable, at $7.49 per week.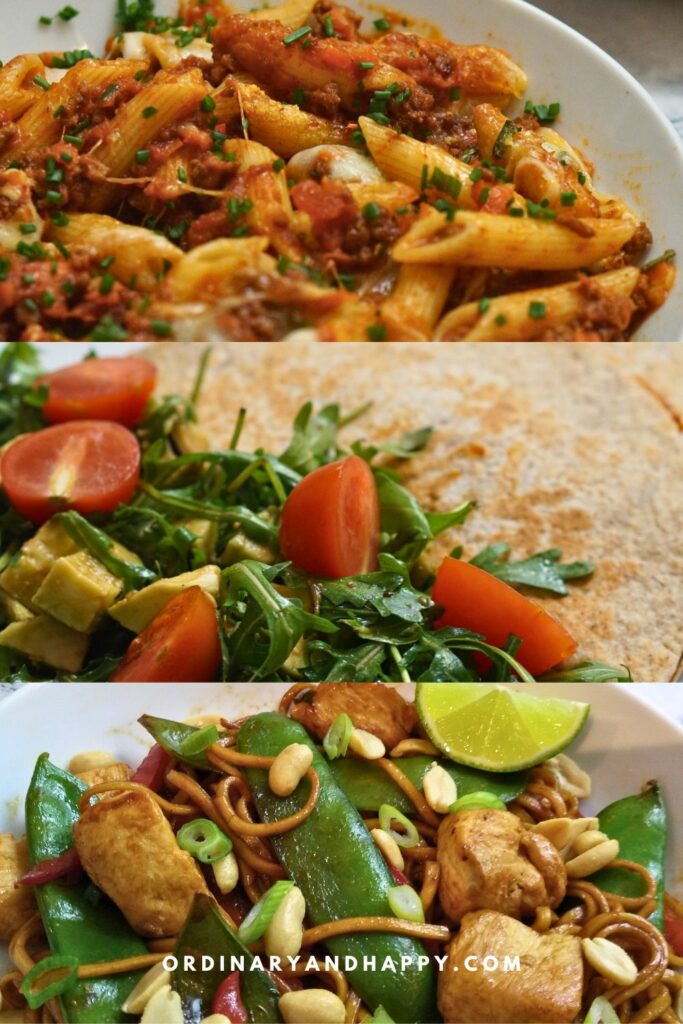 2. Blue Apron
What They Offer
Blue Apron offers healthy weekly meal kits featuring a range of dishes.
You'll find categories such as family-friendly, veggie, fast and easy, and premium meals, as well as desserts.
You can get started with a weekly delivery from Blue Apron for as little as $7.99 per serving.
What I Like About It
Blue Apron is known for producing high-quality meal kits created by chefs.
They also state they work with more than 100 family­-run farms that use sustainable farming practices.
The schedules on Blue Apron are flexible, so you can skip a week at any time.
3. Home Chef
What They Offer
Home Chef offers weekly meal kits with pre-portioned ingredients so you can make premium meals from home.
Meal options range from fancy restaurant-style cuisine such as sirloin steak to family favorites like pesto chicken pasta.
What I Like About It
Home Chef has a 'customize' tool, so you can adjust the meals to your taste preferences.
Plus, their satisfaction guarantee ensures that if you're not happy with the quality of your kits, they offer refunds or replacements (subject to their terms and conditions).
4. EveryPlate
What They Offer
EveryPlate has 26 delicious recipes you can choose from, which rotate every week.
You can choose from meat and veggie, veggie, family favorites, quick and easy, and nutritious meal options to suit your needs.
What I Like About It
EveryPlate is one of the most affordable meal kits on the market, with servings starting at just $4.99 per meal.
Specialty
5. Prepared Meals: Fresh N Lean
What They Offer
Fresh N Lean doesn't send you ingredients – instead, they send you pre-prepared meals that you can simply heat up.
Most of the meals are ready in just 3 minutes, and you can choose breakfast, lunch, dinner, and snacks.
What I Like About It
The meals are based on the Mediterranean diet, prepared by chefs, and specially made for people looking to meet health goals.
6. 15-Min Meals: Gobble
What They Offer
Gobble offers quick-to-cook meal kits (ready in 15 minutes). You can choose from a diverse weekly range of dishes, with veggie options, lean options, and classic family-friendly dishes.
What I Like About It
Gobble's meals can all be cooked in 15 minutes, so this meal delivery kit is perfect for households that lack time.
All the ingredients are already pre-portioned, chopped, marinated, and peeled, so you can get straight on with the job of cooking.
7. Plant-Based: Purple Carrot
What They Offer
Purple Carrot offers either meal kits or pre-prepared meals, so you can decide how much or how little cooking you want to do.
The meal kits come with pre-prepared ingredients and everything you need to make a dish quickly, while the prepared meals can be heated in just 5 minutes to enjoy.
What I Like About It
Purple Carrot is entirely plant-based, so it's ideal for vegetarians, vegans, and even just those who want to cut down on their meat intake.
Plus, the offer of two styles of meal boxes makes it a unique player in the food subscription market, and you can mix and match the two.
8. Organic: Green Chef
What They Offer
With 30 recipes available every week, Green Chef allows you to order meal kits delivered directly to your door with everything you need to create tasty food.
You can choose from keto, gluten-free, fast and fit, Mediterranean, vegan, vegetarian, and protein-packed.
What I Like About It
The meals are nutritionist-approved, and there's a meal option for many types of dietary requirements, so nobody is left out, whether you're gluten-free, keto, or vegan.
9. Fruit: Harry & David
What They Offer
Harry & David offers a fruit subscription box with a twist. You can get different sets of fruits, some of which are paired with other foods, such as a fruit and cheese box.
The fruit is seasonal and fresh and perfect for people wanting to introduce more nutrients into their lives.
What I Like About It
There are different 'fruit clubs' on offer, so if there's a particular type of fruit you're interested in, or you want to try fruit paired with another food, you can try it using the Harry & David subscription service.
10. Cheese: Murray's Cheese of the Month
What They Offer
Murray's offers monthly cheese subscriptions, including Classic Cheese of the Month, Cheesemongers Pick of the Month, and Cheese Board of the Month.
You can also get your hands on a guide with tips on how to best serve and enjoy your specialist cheeses.
What I Like About It
Murray's selects only the finest quality cheeses and there's free shipping on all orders.
You can switch it up month to month by selecting a new cheese subscription option each time.
11. Meat: ButcherBox
What They Offer
ButcherBox delivers the finest quality meat and seafood to your door. You can choose not only what's contained within your box, but also the frequency of your delivery.
There's free shipping on all the boxes, and you can even create your own custom box.
What I Like About It
ButcherBox specializes in humanely raised, high-quality meat, so it's ideal for consumers who are concerned about welfare standards.
Plus, you can find high-quality cuts such as filet mignon at excellent value for money.
12. Steaks: Omaha Steaks
What They Offer
Omaha Steaks is a meat subscription box offering chicken, pork, steak, and seafood, amongst other specialty meats.
You can build your own custom package to be delivered directly to your door featuring high-quality produce.
What I Like About It
All of the meat boxes are of the finest quality, and there's free shipping available on most orders.
13. Pasta: Sfoglini
What They Offer
Sfoglini offers a Pasta of the Month Club, in which users receive a monthly delivery containing two types of pasta – one box of Sfoglini semolina pasta and one box of specialty pasta made with ingredients from local farms.
Plus, you'll get a pasta recipe for culinary inspiration with each box.
What I Like About It
The boxes you receive in the Sfoglini pasta club contain unique types of pasta you simply won't find elsewhere.
14. Spice Box: Piquant Post
What They Offer
If you often find yourself stuck for culinary inspiration, Piquant Post is the subscription box for you.
It features a collection of spice blends and recipes curated around a new country or region every month.
You'll get 4 freshly-ground handcrafted spice blends and 4 printed recipe cards with tips on how to use your new spices.
What I Like About It
You'll never get the same combination of spices or recipes more than once, so if you're looking for a way to mix up your cooking and try new things, you're in for a treat.
15. Desserts: Harry & David Dessert Clubs
What They Offer
Harry & David is known for its excellent selection of food subscription boxes, and this dessert club subscription is no exception.
You can choose from a 3-month, 6-month, or 12-month dessert subscription.
You'll receive a selection of tasty desserts directly to your door, including classics such as chocolate-dipped strawberries and deep-dish pumpkin pie.
What I Like About It
Every month you'll get a completely unique dessert, some of which follow contemporary recipes and some of which are family-friendly classics.
16. Candy: Candy Club
What They Offer
Candy Club offers a monthly subscription full of the one thing everybody loves – candy!
Featuring six 6-oz candy cups and free shipping, this subscription gift is the perfect present for the candy lover in your life (or just from you to you).
Simply select your candy flavor profile (mostly sweet or mostly sour) and prepare to receive delicious sweet treats delivered to your door every month.
What I Like About It
Candy Club doesn't just send you candy and chocolate created by huge, well-known corporations. Candy Club also sources candy you'd struggle to find elsewhere.
The candy subscription box partners with small artisans as well as famed candy producers to fill your box with an expertly-curated selection tailored to your taste.
17. Snacks: Universal Yums
What They Offer
Universal Yums is a snack subscription box featuring favorites such as chips, cookies, chocolate, and candy.
Prices start as low as $15 per box. Simply get started with a subscription and receive a box every month until you cancel.
What I Like About It
Each box features snacks from a new country, so it's like taking a round-the-world trip through the medium of snacks.
One month you might be exploring South Korea's favorite snacks, while the next, you might be trying The Netherlands' favorite chocolate and candy.
---
I think we can all agree that, in this day and age, there's a food subscription box out there to suit everyone's needs and preferences.
If you've always struggled to cook when you're tired or overwhelmed, or you just want to try something new, these food subscriptions could open the door to a world of delicious food and convenience.
You Might Also Like to Read
---
Eager to try a food subscription box? Keep our article for safekeeping by saving it to one of your Pinterest boards.