This post may contain affiliate links, meaning if you book or buy something through one of these links, I may earn an affiliate commission at no additional cost to you. Learn more
Get organized with one of our November calendar printables, and enjoy a month of productivity, adventure, and joy with friends, family, and loved ones.
November Calendar Printables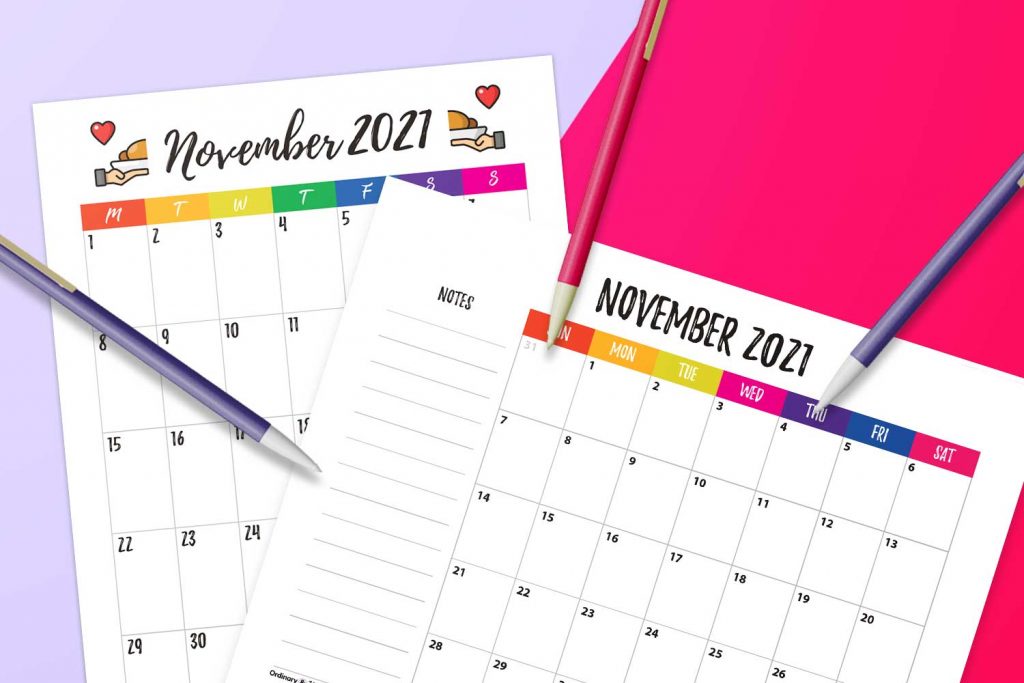 November, if you're not careful, can be a crazy month. Thanksgiving holiday, the run-in to Christmas, and all the shopping can come thick and fast.
So don't let one of the busiest months of the year bring you stress and sap your energy. Start now, and get prepared with our printable November calendar.
That way you can prepare for key dates, get much of your seasonal shopping sorted, and free up your time to spend with family and friends.
---
Free November Calendar Printable
Free November Calendar Template Printable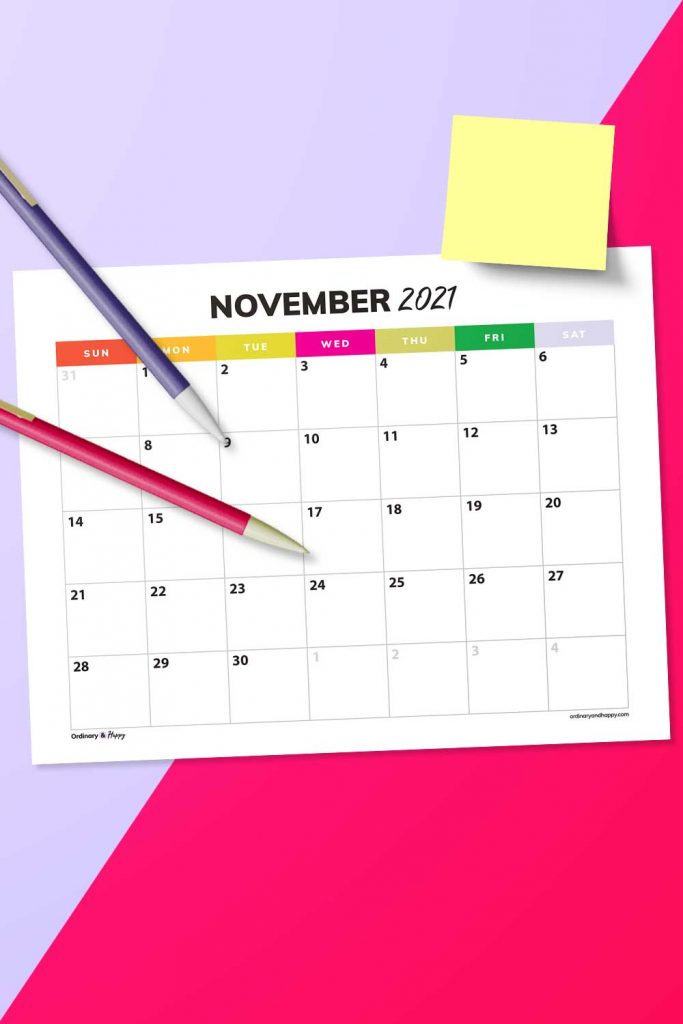 Need to get on with your November preparations? Get started today with our simple, colorful, and stylish November calendar.
Perfect for printing out, laminating, and putting on your fridge, noticeboard, or desk, this spacious calendar has room to plan the month as you like.
Scribble, doodle, notify, and plot your way toward a calmer, organized, and enjoyable November.
Get it here
---
Premium November Calendar Template Printables
Lined November Calendar Template
If you prefer your reminders and dates in bullet form and neatly organized, our lined calendar is a good choice for you.
Running in landscape format, in Sunday to Saturday format, the lined squares allow for precision planning, bullet-pointing, and organized reminders.
Calendars don't have to be a mash of scribbles and confusing notes. With this printable, you can organize your month in a neat and easy-to-read way.
Get it here
November Calendar with Notes Template Printable
If you like to keep your notes and your dates separate, our notes and calendar combo printable will be one of your best friends moving into November.
The stylish, colorful square grid gives you space to plot and to add dates in any way you prefer.
Then, when you need to write down more detailed notes and reminders, you can use the notes section on the side.
In fact, you can even number your notes to correspond to the day. However you use this calendar printable, you have lots of options for planning in an organized way.
Get it here
Portrait November Calendar Printable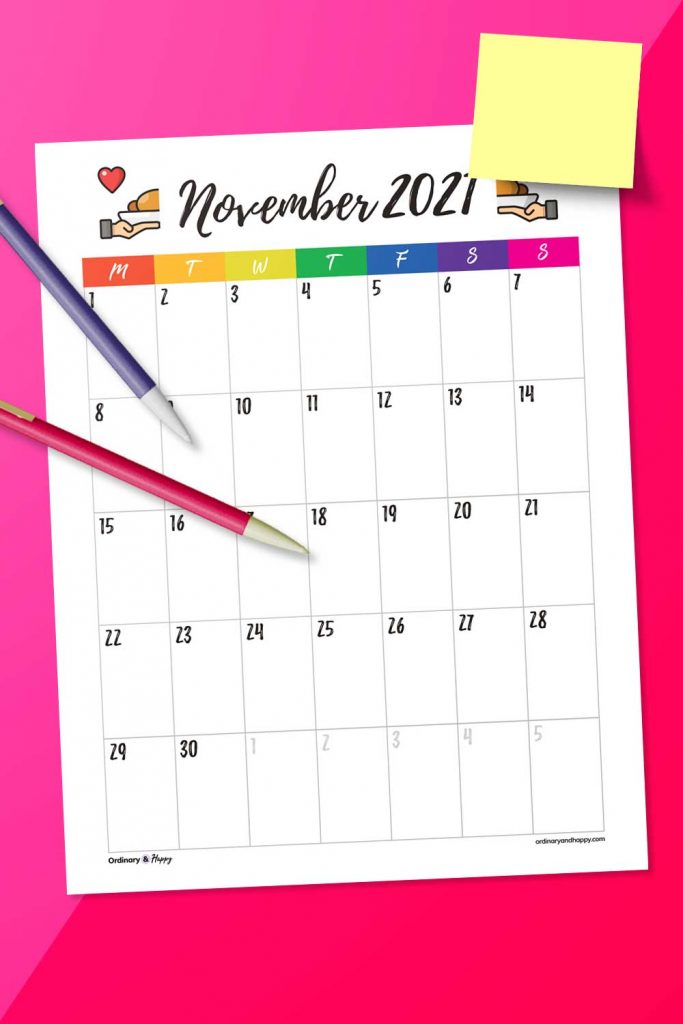 Love to keep your printables in a folder, poly pocket, or binder? If so, our portrait November calendar is a great choice.
Running from Monday to Sunday, there is plenty of space in the grid for detailed notes, bullet points, or however else you like to plan your weeks.
With a splash of color and Thanksgiving-inspired illustration, this calendar will look great wherever you put it or keep it.
Get it here
---
November may be a busy month, but it is can also a month full of fun, joy, and excitement as the holiday season approaches.
There's never a better time to get ahead and plan for all that November can bring. Our calendar printables, stylish and colorful, can help you do this.
Pin up our calendar printables, and even laminate them. Get scribbling and plotting, and be ready for whatever November brings.
Once you're on top of everything, you can then focus on what really matters: quality time with family, friends, and loved ones.
You Might Also Like to Read
---
Eager to plan your November in style? Keep these calendar printables ready for later in the year, by saving this article to one of your Pinterest boards.